News
Plaid accuses Labour in HS2 funding row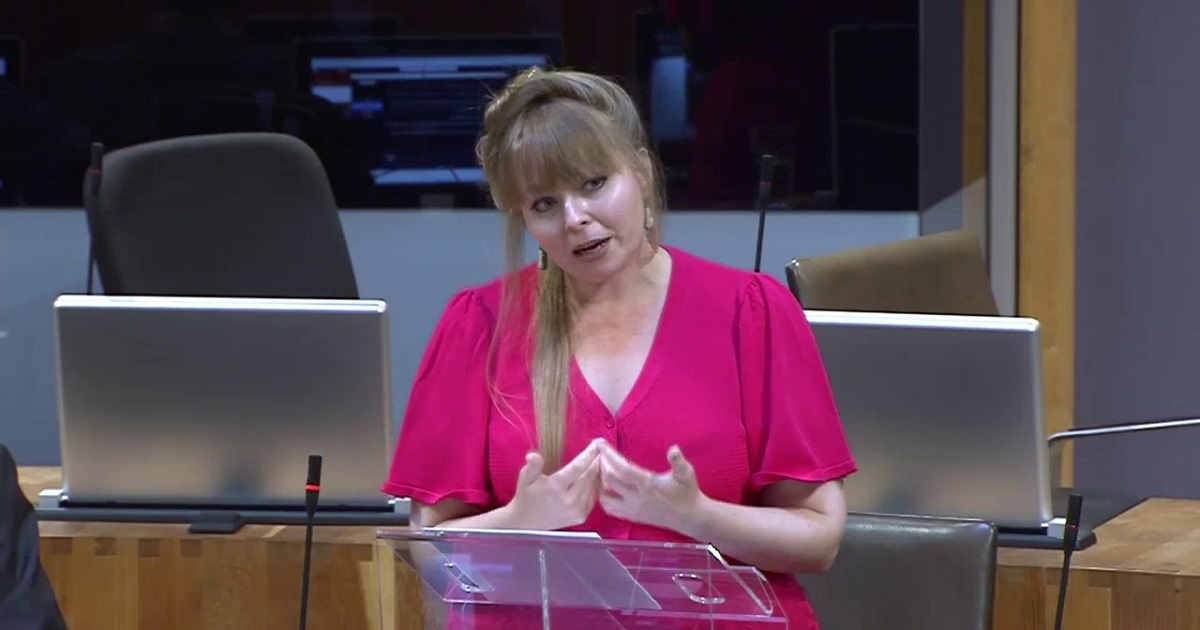 Martin Shipton
Plaid Cymru has accused the Welsh Government of refusing to fight for funds that Wales is owed on the ill-fated HS2 rail project.
Following a Plaid Cymru debate in the summer, there was cross party consensus that the HS2 project should be redesignated as an England-only project and that Wales should be provided with the money it was rightfully owed.
At the Conservative Party conference Prime Minister Rishi Sunak announced that plans to extend HS2 further north than Birmingham were being scrapped and that the money would be spent instead on a number of other rail schemes, mainly in the north of England but also including the electrification of the main line in north Wales. It has been estimated that Wales would be entitled to around £5bn in consequential funding if HS2 or such alternative schemes were designated as "England only" projects.
According to UK Government sources, around £1bn would be allocated for electrifying the north Wales main line – a figure regarded as far less than it would cost. Later the north Wales scheme was said to be an "illustration" of what could be delivered.
However, while the Welsh Government has threatened potential legal action against the Tory Government for refusing to release funds owed to Wales, First Minister Mark Drakeford has refused to commit to taking a future Labour government to court on the same issue, should it come to power after the next general election.
Plaid Cymru proposed a motion saying the Senedd "believes that HS2 is an England-only project; regrets the UK Government's refusal to provide the full consequential funding Wales should receive as a result of HS2; equally regrets the UK Labour Party's refusal to agree that Wales should be provided with the full consequential funding; and calls on the UK Government to right this wrong, and immediately provide the funding Wales is due, so that we can invest in infrastructure projects that this Senedd wishes to be prioritised, including the electrification of all railway lines in Wales".
Labour proposed an amendment that was passed deleting points three and four and inserting another clause calling on the UK Government to support a comprehensive programme of rail investment for Wales that will be developed and agreed by the joint UK and Welsh Government Wales Rail Board.

Distortion
Plaid Cymru spokesperson for transport Delyth Jewell MS said: "HS2 was never going to benefit Wales: and no distortion or trick can change that travesty. We in Wales have paid towards a railroad that leaves us further behind, less connected, and we've been cheated out of billions of pounds for that perverse privilege. But when it comes to demanding the money Wales is owed, Labour can't have it both ways.
"They agree that this is an England-only project, they agree that the Tories in Westminster should pay us what we're owed, but at the same time, they're unwilling to call out the UK Labour Party for refusing to commit to providing Wales with what we're owed, should Keir Starmer form the next Westminster government.
"What's more, the Welsh Government threatens legal action against the UK Government for not giving us our fair share, whilst refusing to commit to taking a Labour Government to court on the same issue.
"HS2 isn't a hypothetical future project, but a mistake that's already been made, a trick that's already been played. Wales is owed this money, and Labour in Wales is refusing to fight for it. This is Labour refusing to call for funds that could rebuild and transform our crumbling transport system.
"Plaid Cymru will always stand up for fairness for Wales over HS2, and we will not rest until Wales gets what we're owed."
Shambolic
In his speech, Deputy Transport Minister Lee Waters didn't refer directly to Plaid's criticism of the UK Labour Party. Instead he launched an attack on the UK Government's "shambolic" rail policy, saying the promise of electrifying the main line in north Wales couldn't be trusted.
He said: "The reason I know you can't trust their word is there are no workings out behind it. This would take at least 10 years, it would cost at least £2bn. It's a complete fantasy. Instead, we have been working maturely and constructively with the Department of Transport in London. I've met Hugh Merriman, the Rail Minister, I've met Mark Harper, the Transport Secretary, both of whom I thought were decent, honourable men, and we've agreed to work on a joint set of priorities, with the Department of Transport and the Welsh Government agreeing a sensible way forward under the Wales Rail Board, itself a recommendation of the Conservative-led Welsh Affairs Select Committee.
"That rail board has come up with a list of priorities for north Wales. Electrification was not the top of the list because it can't be delivered quickly and there's no work behind it. Instead there are things that could be done, which would actually help passengers in north Wales in the short and medium term. That includes upgrading services between Wrexham and Liverpool, unlocking the capacity constraints at Chester that are holding north Wales back and improving line speeds on the north Wales main line. That would actually mean something: it would be based on consensus, on analysis, on stakeholder approval. But they've done none of that – they've put out an eye-catching initiative which they backed down on within days."
---
Support our Nation today
For the price of a cup of coffee a month you can help us create an independent, not-for-profit, national news service for the people of Wales, by the people of Wales.