News
Plaid claim Labour are stealing their policies. Do they have a point?
//= do_shortcode('[in-content-square]')?>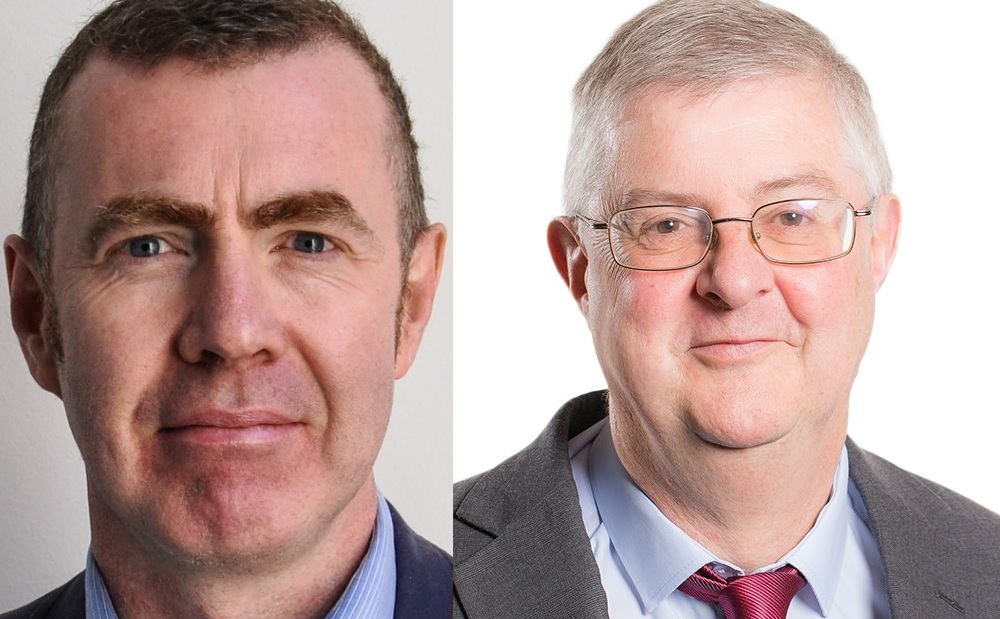 Plaid Cymru claim that Labour have been stealing their policies for their 2021 Senedd election pledges. But do they have a point?
Nation.Cymru had a look and found that at least four of Labour's six headline pledges for May's Senedd elections bore a striking resemblance to Plaid Cymru's manifesto for the last election.
First Minister Mark Drakeford today that "Welsh Labour will be the only party that can and will deliver all of its promises" as he fired the starting gun on the campaign.
But Plaid Cymru hit back by claiming Labour had stolen its "longstanding" policies, with deputy leader Sian Gwenllian saying: "Labour are incapable of devising own policies let alone delivering them."
Nation.Cymru has compared Labour's pledge card to the manifesto published in 2016 by Plaid Cymru and Labour. Here's what we found:
Labour election pledge 1: "Recovery after Covid: The biggest catch-up programme in our NHS and schools, and a new medical school in North Wales."
Plaid manifesto 2016: "Whilst also increasing capacity at both Cardiff and Swansea medical schools, we will seek to establish a comprehensive Medical and Nursing school at Bangor."
Labour manifesto 2016: Not mentioned
Labour election pledge 2: "A Young Persons' Guarantee: Work, education or training offer for all under-25s."
Plaid manifesto 2016: "As part of our commitment to cradle to career education, we will introduce an under-25 jobs guarantee where we will commit to identifying employment, education or training for any young person who has been searching for work for more than four months."
Labour manifesto 2016: "We will create a new all-age programme of support for people seeking the employability skills needed to get quality jobs."
Labour election pledge 3: "A Fair Deal for Care: The Real Living Wage for care workers."
Plaid manifesto 2016: "Care workers will be registered, will be given time to care and will be paid the Living Wage for doing so. Zero-hours contracts will be banned and home care visits will be no shorter than 30 minutes."
Labour manifesto 2016: "Further action on the living wage and zero-hour contracts."
Labour election pledge 4: "A Greener Country: Abolish more single-use plastics and create a National Forest for Wales."
Plaid manifesto 2016:  "We will promote new recreational opportunities within the forest estate… To that end we will develop the role of Wales' national parks and areas of outstanding natural beauty based on the recommendations of the recent review Review of Designated Landscapes in Wales."
Labour manifesto 2016: Not mentioned
Labour election pledge 5: "Safer Communities: More PCSOs on our streets."
Plaid manifesto 2016: Not mentioned
Labour manifesto 2016: Not mentioned
Labour election pledge 6:  "New Jobs for Wales: Create thousands of jobs in a low-carbon house building revolution."
Plaid manifesto 2016: "Recognising the impact of Welsh housing upon our carbon emission targets, we will embark on Wales' largest ever home energy efficiency programme. Our £3bn programme will stimulate job creation, tackle fuel poverty and reduce carbon emissions."
Labour manifesto 2016: "We believe long term partnerships can help deliver the accelerated rate of house building we need, and the quality environments we require, and we will learn from best practice around the globe."