News
Plaid Cymru blast UK Gov for using Covid funds to poll attitudes on the union
//= do_shortcode('[in-content-square]')?>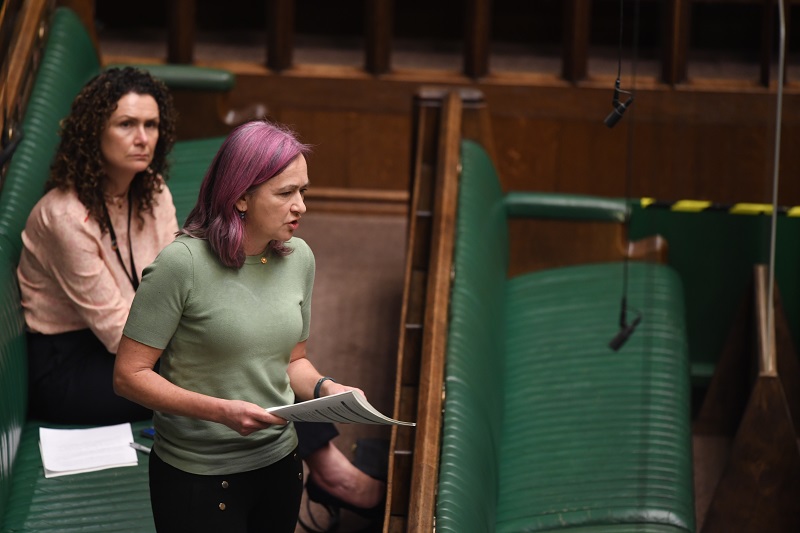 Plaid Cymru has blasted the UK Government for using emergency Covid funds to poll attitudes on the union in Wales.
The party's Westminster leader, Liz Saville Roberts MP, said it was a "gross misuse of public money" to use it for the political research.
A High Court judgement revealed that the Minister for the Cabinet Office, Michael Gove MP, instructed officials to commission focus groups on "attitudes to the UK Union".
He used an emergency contract given to Public First for pandemic research to tackle Covid-19.
The £564,394 public contract using taxpayers cash, included a focus group in Swansea in March 2020 and another in Aberystwyth in May 2020.
Gove had already been found to have acted unlawfully in awarding the contract to the market-research firm, which is owned by long-term associates James Frayne and Rachel Wolf, who both formerly worked for the Minister.
Earlier this month High Court Judge Mrs Justice O'Farrell ruled it "gave rise to apparent bias and was unlawful".
Evidence published in the High Court judgement on The Good Law Project vs Minister for the Cabinet Office, reveal that the services provided by Public First under the emergency Covid-19 contract were used for research including "qualitative research into EU exit topics and themes, re-building the economy following the Covid-19 crisis and attitudes to the UK Union."
Speaking during an Urgent Question tabled by the SNP in the House of Commons, Liz Saville Roberts said: "Let's call this out for what it is – a gross misuse of public money.
"The shady deal to award a half a million-pound Covid contract to ministers' friends at Public First is just another example of Tories putting Tory interests first.
"Given that focus groups were held in Wales, did the Secretary of State for Wales consent to the decision to use the Public First contract for political research purposes?"

'Declined' 
Michael Gove declined to appear in the House of Commons to respond to MPs' questions and instead sent the Parliamentary Secretary for the Cabinet Office, Julia Lopez MP, in his place.
Responding, Lopez said that the government "do not use public money for political campaigning purposes" and refused to comment on whether the Secretary of State for Wales had been involved in the process.
Speaking after the session, Liz Saville Roberts MP said: "The Minister's response today was astonishing.
"Welsh taxpayers' money went towards this research and they therefore have the right to know how the Government came to decide it was an appropriate use of their money.
"Tories often criticise those of us who believe in Wales' right to decide our own future as being obsessed by constitutional matters.
"But the Tories' use of Covid funds to pay for constitutional polling speaks volumes about their own anxieties about the future of the Union."