News
Plaid Cymru calls for action on spiralling mortgages, with the new rate hike predicted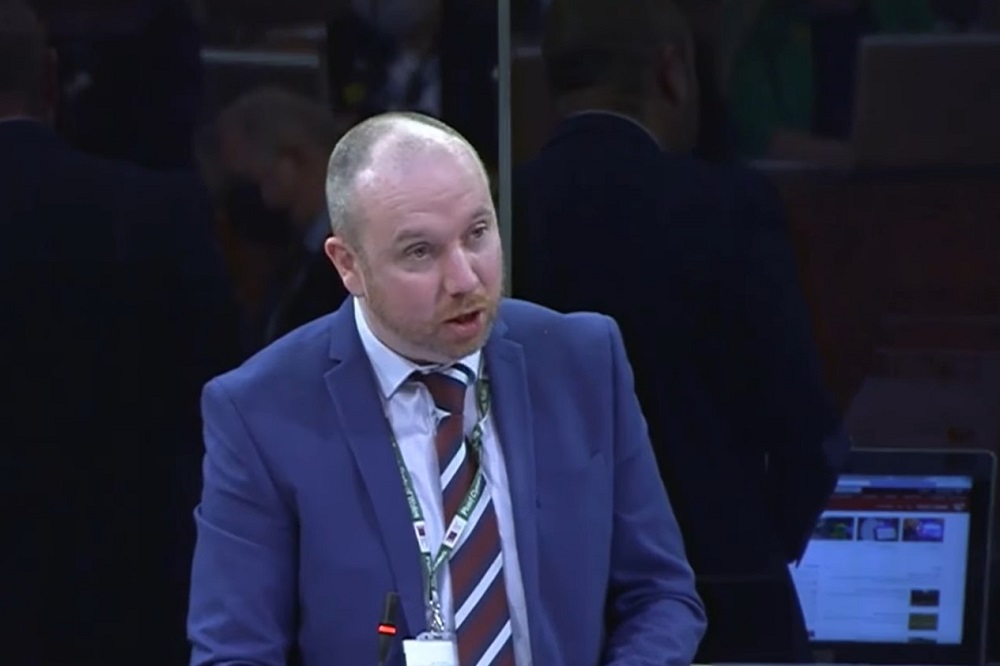 Plaid Cymru has called for urgent action on mortgages and rents as soaring inflation threatens more pain for struggling households.
The UK Government is being urged to consider implementing windfall taxes on banks' profits during times of hardship, which could contribute to funding a mortgage rescue scheme.
The intervention comes following the publication of figures earlier today showing that inflation remained unchanged at 8.7% in May.
Mortgage rates continue to climb, with the average two-year fixed rate rising to 6.07% today, the highest since November.
The Bank of England is expected to raise the base rate for the 13th time in a row on Thursday, having already increased it from 0.1% in December 2021 to 4.5%, where it currently stands.
The party's Housing spokesperson Mabon ap Gwynfor MS highlighted the successful intervention of Plaid Cymru Ministers during the financial crash of 2008, who led the way in supporting households struggling with mortgage payments.
It is also working via the current cooperation agreement with the Welsh Government to develop a Mortgage Protection Scheme and has reiterated calls for a rent freeze.

Hardship
Mabon ap Gwynfor MS said: "When in government between 2007 and 2011, Plaid Cymru Ministers led the way in supporting mortgage payers in times of financial hardship.
"Through our work in the Co-operation agreement developing a Mortgage Protection Scheme we will be able to help more and more people affected by soaring interest rates – a direct result of catastrophic decisions made by the reckless UK Tory Government.
"Many people will struggle to keep up with mortgage payments, but rents are becoming unaffordable too.
"In the midst of a cost-of-living crisis the Labour Welsh Government must rise to the magnitude of the crisis and implement a rent freeze in the private housing sector.
"The Scottish Government had the foresight to pass legislation that protected tenants and the time of dither, delay and doing nothing in Wales needs to end."
The party's Treasury spokesperson at Westminster, Ben Lake MP added: "This is a severe crisis but the UK Government is nowhere to be seen.
"While households and renters struggle under the pressure of interest rates, the UK's big four banks have seen their profits spike by 42 per cent.
"Many of the high street banks have short-changed customers of £4.8bn by not passing on interest rate rises to savers. It is high time they contribute their fair share to support individuals grappling with a mortgage crisis. If they refuse, the UK Government should consider implementing windfall taxes on banks' profits during times of hardship for both renters and mortgage holders.
"The oncoming crisis will be particularly painful for low income households – the UK Government must unfreeze and uprate the Local Housing Allowance to help them.
"The elephant in the room, of course, is that inflation in the UK is higher than that of our European partners because of political decisions here. Rishi Sunak can no longer blame the war in Ukraine or the pandemic for the UK's bleak economic prospects – these are home grown problems that require home grown solutions.
"Import costs are higher due to Brexit, while a shortage of workers have increased wage costs, also due to Brexit. Furthermore, Liz Truss and Kwarteng's mini budget inflicted long-term damage to external confidence in the economy. The Conservatives must take responsibility."
---
Support our Nation today
For the price of a cup of coffee a month you can help us create an independent, not-for-profit, national news service for the people of Wales, by the people of Wales.