News
Plaid Cymru calls for block on major water project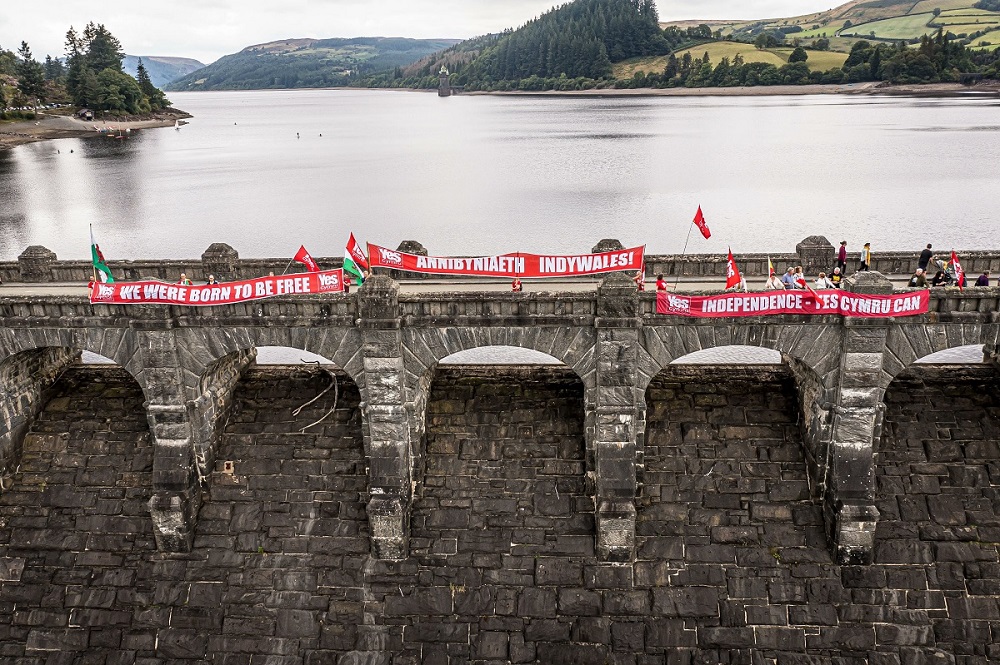 Plaid Cymru has called for the Welsh Government to block a project that could see 180 million litres of water being pumped out of Wales to the south-east of England every day.
The calls are in response to an announcement from OFWAT which confirms that proposals to extract water from the Lake Vyrnwy reservoir to supply Thames Water will proceed to the next stage of its development.
Leader of Plaid Cymru, Adam Price MS, has said its "crystal clear" that decisions about Wales' water should be made in Wales, that Welsh Government must demand a fair price for Wales' natural resources, and that the people of Wales need a guarantee that Wales' own water resilience won't be harmed through proposals such as this.
The 180 million litres per day that forms part of the new project is in addition to the 243 billion litres of water that are already transferred from Wales to various regions of England on a yearly basis.

Minimal price
Unlike Scotland and Northern Ireland, Wales does not currently have full control over its water resources, allowing private companies based outside of Wales to extract water from rivers and reservoirs at a minimal price.
Meanwhile, as private water companies benefit from the enormous profits, Welsh customers continue to endure some of the highest water bills in the UK.
Adam Price said: "Decisions about Wales' water must be made in Wales, for the benefit of the people of Wales. Today's announcement underlines the importance of this: With no indication that we're getting a fair price, and no guarantee that our own water resilience won't be harmed, this deal does not hold water.
"This week the First Minister assured me that Welsh Ministers have an effective veto on such matters under the current intergovernmental protocol.
"In light of today's development, the Welsh Government should announce its intention to block this project until the benefits to Wales from an economic and environmental perspective can be conclusively shown.
"Wales' water should be in Welsh hands. At the very least we should receive a fair price for the export of our water, with the profits being used to invest in our communities, not to line the pockets of private companies that aren't even based in this country.
"Anything less will mean that Wales will continue to be short-changed for the use of its own natural resources."
During Firsts Minister's Questions on Tuesday, Mr Drakeford blamed 'ideological' Tory Governments for lack of control over Wales' water and cited a press report that indicated the Thames Water deal was about to be scrapped.
"The Guardian is reporting that the Environment Agency has turned down the Thames Water plan and instructed it to return to the drawing board and come forward with a better plan, including the plan to extract water from Wales via the River Severn," he said.
---
Support our Nation today
For the price of a cup of coffee a month you can help us create an independent, not-for-profit, national news service for the people of Wales, by the people of Wales.