News
Plaid Cymru calls for energy social tariff to protect families from fuel poverty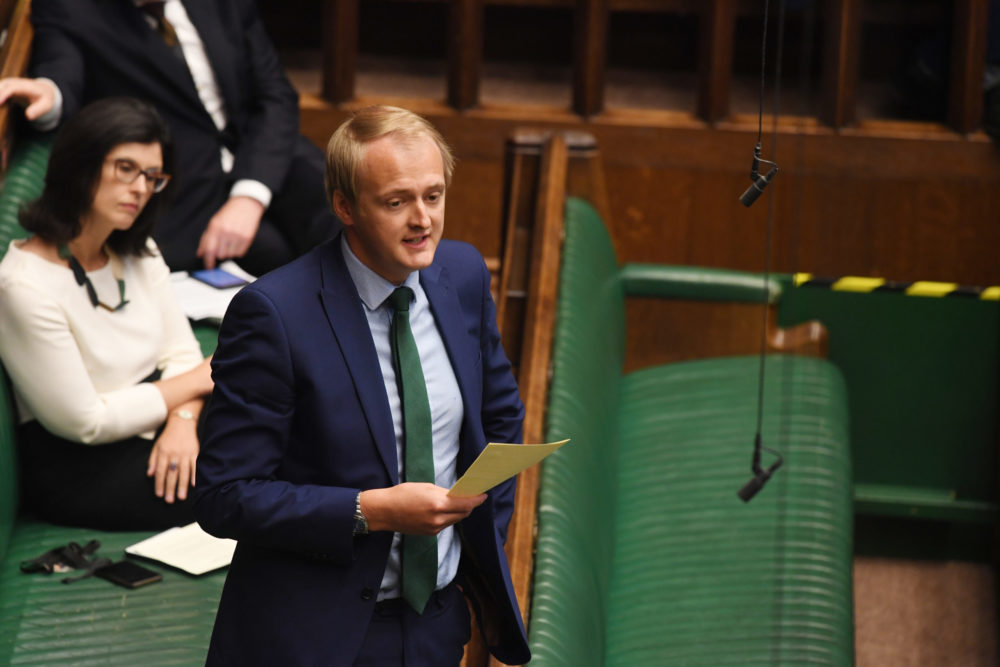 Plaid Cymru is urging the UK Government to include the introduction of an Energy Social Tariff in the King's Speech on 7 November, as millions face fuel poverty this winter.
The party's Treasury spokesperson, Ben Lake MP, said that the current system of only giving help to those on means-tested benefits "misses thousands of people living in fuel poverty."
The proposed social tariff aims to address the issue of soaring energy prices and the growing number of households struggling to pay their energy bills.
Currently, energy prices are around £700 higher than in October 2021, when the crisis began, and are expected to remain at elevated levels in the long term.
Meanwhile, record numbers of people are seeking energy debt support in Wales.
Plaid Cymru says that a social tariff could offer protection to struggling customers by lowering unit rates, standing charges, or providing bill rebates, calculated by using a formula that accounts for their energy consumption and household income.
Other countries such as Belgium already have energy social tariffs which offer lower prices for households struggling with energy bills.

Inflation
Mr Lake also suggests that a social tariff could help to reduce inflation by bringing down the cost of energy bills, with the money saved being likely find its way into local economies.
Mr Lake said: "As winter starts to bite, the UK Government needs to be innovative in finding ways of protecting the most vulnerable from the harsh burden of unaffordable energy costs. The King's Speech must include a fairer system for targeted energy bill support in the form of a social tariff.
"In a time when rising energy costs are worsened by the impact of high inflation, many households find their disposable income having dwindled. Even if energy prices see a temporary dip, many households still grapple with significant energy debts.
"The current system of energy bills support, doesn't match the scale of the problem. Government support which only focuses on those receiving means tested benefits does not cover all of the 6.3 million UK households who are in fuel poverty, which has increased from 4.5 million over the past two years.
"An energy social tariff, on the other hand, would offer price protection to all households facing energy bill difficulties. By lowering unit rates, standing charges, or providing bill rebates, a social tariff could offer long-term security and much-needed relief to those facing bills which are over 50% higher than pre-crisis levels.
"The Government has long promised a consultation on a social tariff. Plaid Cymru urges the Prime Minister to include proposals for a social tariff in the King's Speech, so that people can have some confidence that they can stay warm this winter."
Hayley Macnamara, Community Housing Cymru's policy and external affairs manager overseeing cost of living, said: "This winter will be worse for many people – but particularly for those living in housing association homes who continue to be among the hardest hit by the cost of living crisis.
"With energy bills now almost double pre-cost of living crisis levels, it is crucial that a social energy tariff is introduced to ensure people on lower incomes, including many housing association tenants, can heat their homes without the fear of rising debt.
"We stand alongside a coalition of charities, including NEA Cymru, in urging the UK Government to support people struggling with energy-related debts.
"Housing associations and their partners are doing all they can to help people at this challenging time. We would encourage anyone living in a housing association home in Wales to get in touch with their landlord if they are concerned about financial difficulties."
---
Support our Nation today
For the price of a cup of coffee a month you can help us create an independent, not-for-profit, national news service for the people of Wales, by the people of Wales.