News
Plaid Cymru proposes law to address 'climate anxiety'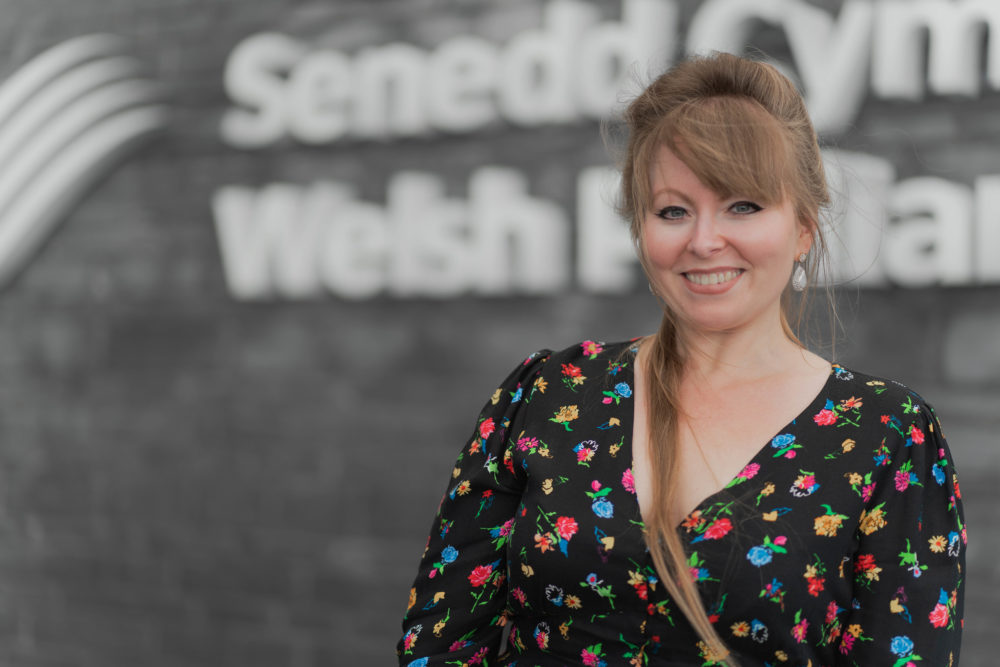 Martin Shipton
A Plaid Cymru MS wants the Senedd to pass a new law that addresses "climate anxiety" among children and young people.
Climate or eco anxiety is a recognised term used to talk about negative emotions associated with the perception of climate change. This can manifest itself through panic attacks, insomnia and obsessive thinking. It can exacerbate other anxiety disorders and depression.
Delyth Jewell, a regional MS for South East Wales who chairs the Senedd's Cross Party Group on Climate, Nature and Wellbeing has put forward a Members' Legislative Proposal to improve the curriculum so pupils are empowered to understand the severity of the ecological emergency, and the measures that people can take to mitigate the climate crisis.
She said: "How we frame climate change and the ecological crisis, how we talk about it, and particularly with children and young people, has a huge impact: if we focus on devastation alone, it can lead to despair.
"And that despair can lead to those young people feeling isolated and hopeless in the face of the climate crisis. We can't allow that to happen. What I've found, through working with young people like the Youth Climate Ambassadors, and the Royal College of Psychiatrists and others, is that if we empower young people and focus on the practical things we can do together, and the things being done close to home to tackle this crisis, they will feel less hopeless.
"Likewise, if we normalise talking about feelings of climate anxiety and climate grief, we will help make young people feel less alone in how this is affecting them. We need to cut that cycle of despairing that leads to such acute loneliness. That's why I feel that one way to mitigate climate anxiety is to include learning about the climate crisis in the curriculum, in a way that focuses on empowerment and mental health."

Helplessness 
Ms Jewell, who is also deputy leader of Plaid Cymru's Senedd group, added: "This measure, along with other proposals, could give people the tools to be active in the fight against the climate crisis, to contribute to activities at a local level, to enable democratic participation in environmental decision making, and can help us lessen the feelings of helplessness which record numbers of young people now feel when it comes to the climate and nature crises.
"Plaid Cymru believes we should involve people in decision making about the environment through participatory budgeting and citizens' assemblies, which allow people a stake and an insight into what's being done.
"Collective action on climate change reduces feelings of loneliness; it allows people to share the burden, it propels people into a sense of solidarity, of unity, of hope. If this Climate Assurance Bill were taken up by the Welsh Government and changes were made to the curriculum, Wales could be a beacon of hope in how we address climate anxiety."
Ms Jewell's motion proposes that the Senedd:
* Notes a proposal for a Bill on climate assurance for children and young people.
* Notes that the purpose of this Bill would be to:
a) amend the Curriculum and Assessment (Wales) Act 2021 to ensure the school curriculum includes an understanding of the severity and urgency of the climate crisis and ecological emergency as a key concept across all areas of learning and experience;
b) ensure the curriculum reflects the urgency and necessity of tackling the climate crisis and protecting the ecological environment;
c) ensure that such teaching is not confined to traditional subjects that cover this area, but is embedded across all areas of learning and experience;
d) recognise the importance of subliminal learning and promotes a sustainable environment in which learning can take place; and
e) begin to address climate anxiety amongst children and young people.
The Senedd's Business Committee will decide on October 3 whether the proposal will be discussed at plenary on Wednesday October 11.
---
Support our Nation today
For the price of a cup of coffee a month you can help us create an independent, not-for-profit, national news service for the people of Wales, by the people of Wales.