News
Plaid Cymru, the Greens and the Liberal Democrats 'to announce election pact next week'
//= do_shortcode('[in-content-square]')?>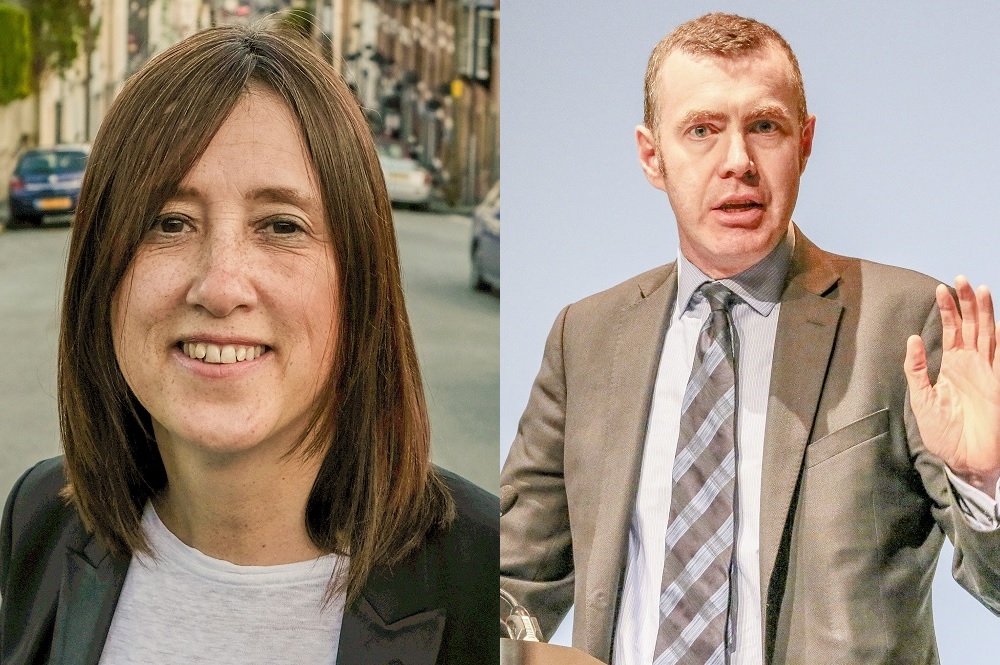 There are reports that Plaid Cymru, the Greens and the Liberal Democrats are close to a deal that would mean fielding a single Remain candidate in most constituencies across Wales.
According to journalist Nick Cohen writing in the Spectator, a "non-aggression pact" will be announced in 30 constituencies, including constituencies in Wales, next week.
The candidates will all stand as Unite to Remain candidates under their own parties' colours, he says.
Only Ceredigion, a Plaid Cymru / Liberal Democrat marginal, will be contested by both the parties should a General Election be called before Brexit is resolved.
The second tranche of 30 or so constituencies will be settled on 22 August, and another 40 in September.
If the top ranking party at the last election stood without competition from the other Remain parties, there would be 34 seats in Wales with a Plaid Cymru candidates and five with Lib Dem candidates.
However, Cardiff North, Delyn, Newport East, Newport West, and Swansea East were close between Plaid Cymru and the Liberal Democrats.

'No agreement'
"There's agreement that sitting MPs should be given a free run, and on the names of candidates for obvious target seats," Nick Cohen says.
"As the parties move down the list of target seats, the task becomes harder. In each constituency they are asking activists to step aside for a rival, a hard concession for many to make.
"Nevertheless, the scale of the national crisis and the almost universally hostile reaction from remain voters to the Greens, Change, Lib Dems and nationalists splitting the vote in the May European elections is concentrating minds."
Plaid Cymru and the Greens stood aside in the Brecon and Radnorshire by-election on 1 August where the Liberal Democrats triumphed by a small margin.
A Plaid Cymru Spokesperson however maintained that it wasn't a done deal.
"As we've shown in Brecon & Radnorshire, Plaid is ready to work with others to strengthen our collective voice as remain parties, but this article is getting ahead of itself, as no agreement has been reached on how to achieve our common goals should an election be called,"  they told Nation.Cymru.
"No firm proposals have been made, and if and when they are, they will clearly have to be approved by any party involved."
How could it look?
Here are Nation.Cymru's best guess based on the last election results. An asterik denotes a close run thing:
Aberavon – Plaid Cymru candidate
Aberconwy – Plaid Cymru candidate
Alyn and Deeside – Plaid Cymru candidate
Arfon – Plaid Cymru candidate
Blaenau Gwent – Plaid Cymru candidate
Brecon and Radnorshire – Lib Dem candidate
Bridgend – Plaid Cymru candidate
Caerphilly – Plaid Cymru candidate
Cardiff Central – Lib Dem candidate
Cardiff North – Plaid Cymru candidate*
Cardiff South and Penarth – Plaid Cymru candidate
Cardiff West – Plaid Cymru candidate
Carmarthen East and Dinefwr – Plaid Cymru candidate
Carmarthen West and South Pembrokeshire – Plaid Cymru candidate
Ceredigion – Contested!
Clwyd South – Plaid Cymru candidate
Clwyd West – Plaid Cymru candidate
Cynon Valley – Plaid Cymru candidate
Delyn – Plaid Cymru candidate*
Dwynfor Meirionnydd – Plaid Cymru candidate
Gower – Plaid Cymru candidate
Islwyn – Plaid Cymru candidate
Llanelli – Plaid Cymru candidate
Merthyr Tydfil – Plaid Cymru candidate
Monmouth – Lib Dem candidate
Montgomeryshire – Lib Dem candidate
Neath – Plaid Cymru candidate
Newport East – Lib Dem candidate*
Newport West – Plaid Cymru candidate*
Ogmore – Plaid Cymru candidate
Pontypridd – Plaid Cymru candidate
Preseli Pembrokeshire – Plaid Cymru candidate
Rhondda – Plaid Cymru candidate
Swansea East – Plaid Cymru candidate
Swansea West – Plaid Cymru candidate*
Torfaen – Plaid Cymru candidate
Vale of Clwyd – Plaid Cymru candidate
Vale of Glamorgan – Plaid Cymru candidate
Wrexham – Plaid Cymru candidate
Ynys Môn – Plaid Cymru candidate