News
Plaid Cymru unveils plan to tackle economic crisis over winter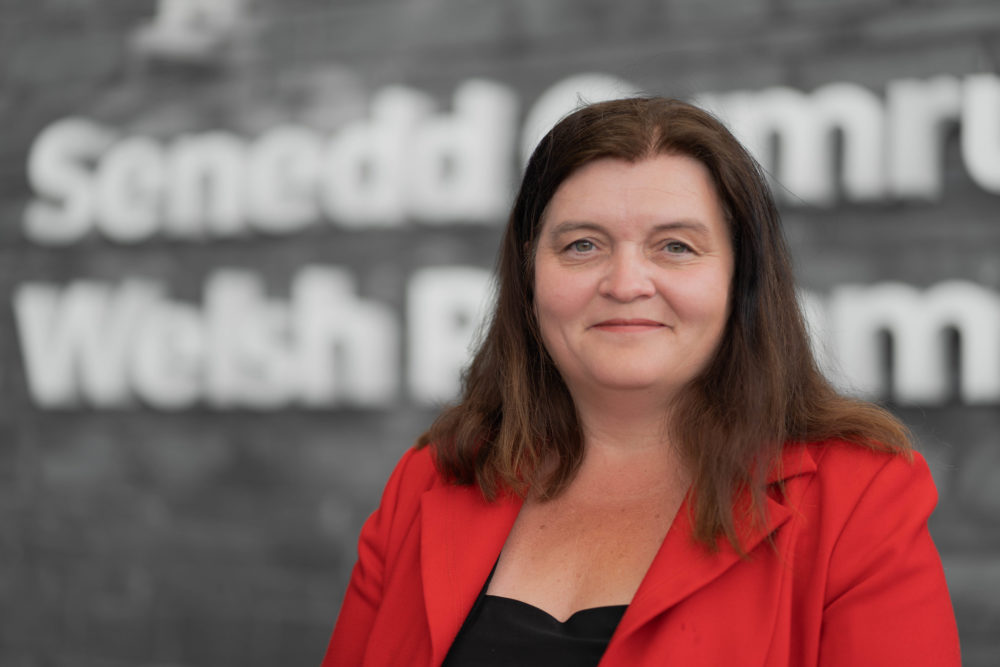 Plaid Cymru has launched what is describes as a 'Cost of Inequality' plan to help people struggling to pay bills over winter.
The bill includes five proposals it says are "tangible solutions" that would address the growing challenges faced by people over the winter months.
Plaid Cymru Member of the Senedd and the party spokesperson for social justice Sioned Williams said that the Welsh Government must take direct action to "support those in need".
Ms Williams said that Wales possessed powers to take direct action at little additional cost to help families struggling to make ends meet.
She suggested that the Labour administration was not acting with the "urgency and seriousness" the crisis deserved and said they seemed more content to "settle for crumbs" from London.
Outlining the proposals, the Plaid Cymru MS said that Plaid Cymru would continue to fight for the best interests of Wales' communities over winter.
The five proposals in Plaid Cymru's plan include:
Implementing the new Warm Homes Programme at once to tackle fuel poverty.
Pilot free bus travel for under 16s
Extend free school meals to secondary school pupils in households receiving Universal Credit
Begin creating a Welsh Benefits System
Winter rent freeze and eviction moratorium

Crisis
Sioned Williams MS said: "The cost of inequality crisis facing households this winter is devastating. The price of food and fuel has left families struggling to make ends meet. Energy bills are at an all-time high. Rent and mortgage payments are continuing to rise. "People are going out with basic essentials.
"It's not just unfair, it's unconscionable.
"Plaid Cymru is proud of the steps we have already taken to put more money into people's pockets and help household budgets go further – including helping to deliver free school meals to primary school children, securing additional free childcare, and uplifting the EMA from £30 to £40.
"But there's more the Labour Government can and must do to support those in need.
"This includes implementing the Warm Homes Programme urgently to combat fuel poverty, supporting local authorities to pilot free bus travel for young people, extending free school meals to more students, and working towards a Welsh Benefits System that is fair and efficient.
"Furthermore, the government must take immediate action to address the housing crisis by announcing a winter rent freeze and reintroducing an eviction moratorium for private renters. Affordable and sustainable housing is essential to mitigate the worst of the cost of inequality crisis.
"These are all tangible solutions that will directly address the pressing challenges faced by our communities.
"Labour must step up, use the powers Wales has and tackle the crisis with the urgency and seriousness it deserves – rather than settle for crumbs from the Conservatives in London.
"Plaid Cymru will continue to fight for the best interests of our communities during what will be a difficult winter".
Responding to Plaid Cyrmru's new plan, a Welsh Government spokesperson said: "We continue to do all we can to support people through the cost-of-living crisis by providing targeted help to those who need it the most. During 2022-23 and 2023-24 this support was worth more than £3.3bn.
"It is vital the UK Government takes steps to protect household incomes and ensures people are able to meet their essential costs. Ahead of the Autumn Budget, we continue to press Westminster to increase support."
---
Support our Nation today
For the price of a cup of coffee a month you can help us create an independent, not-for-profit, national news service for the people of Wales, by the people of Wales.