News
Plaid Cymru urges Welsh Labour MPs to support ceasefire call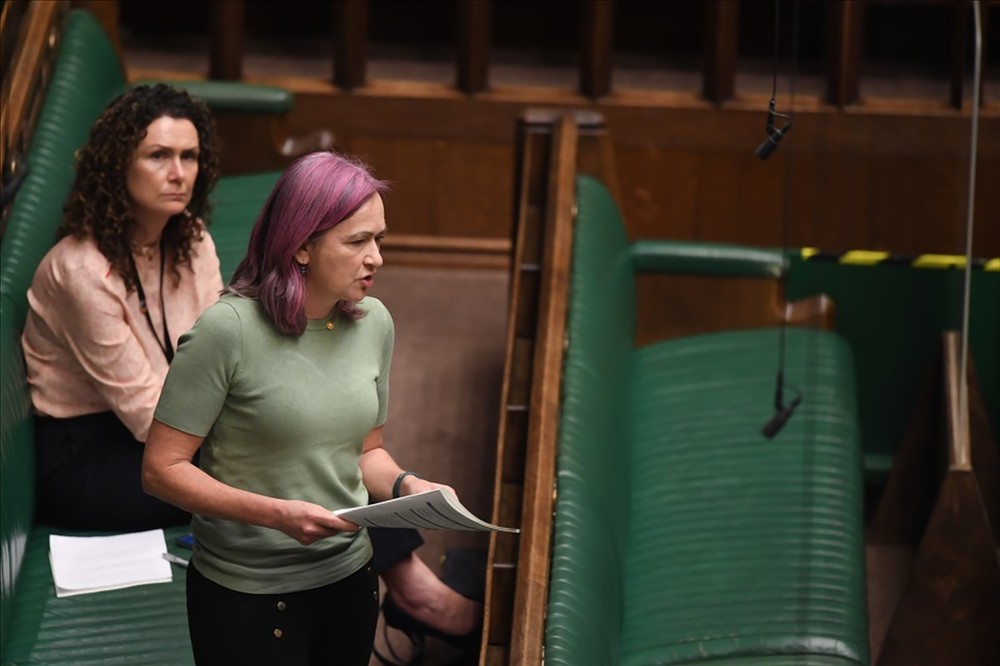 Plaid Cymru's Westminster leader, Liz Saville Roberts MP, has urged Welsh Labour MPs to vote in favour of the amendment to the King's Speech tabled by the SNP and co-signed by Plaid Cymru calling for an immediate ceasefire in Israel and Gaza.
Ahead of a vote expected today (November 15) on a ceasefire, Welsh Labour MPs are being urged to follow the lead shown by the Senedd.
MSs backed calls for a ceasefire last week after 11 Labour backbenchers supported a Plaid Cymru motion.
Welsh Government ministers abstained on the vote.

Powerful statement
In a letter to the MPs, Liz Saville Roberts wrote: "Last week, the Senedd took a stand in the cause of humanity by calling for a ceasefire in Gaza. Wales is a small nation, but our national parliament made a powerful statement for peace.
"Plaid Cymru sought cross party support for the motion with a clear and unequivocal call for a ceasefire from both sides as a precursor to peace talks, an immediate and lasting end to the violence and death of civilians in Israel and Palestine, and a global effort to ease the humanitarian suffering in Gaza.
"11 Labour and 1 Liberal Democrat MS joined calls for peace. Now, we in Westminster have an opportunity to join those calls. We can show the innocent civilians in Gaza, and the families of Israeli hostages who are desperate for their safe return, that we stand with them.
"Humanitarian pauses are insufficient. UNRWA has that communications will start to fail as of Thursday 16 November, when telecommunications companies run out of fuel to operate their data centres and major connection sites.
"Without reliable communications, people will not know when 4-hour pauses in the bombing begin or when they should begin to undertake the perilous journey across Gaza without access to fuel.
"It's important that we, as parliamentarians, do what we can to end the terrible suffering and try to build a lasting peace for both Israelis and Palestinians alike.
"I urge you to support the SNP's amendment to the King's Speech tomorrow."
---
Support our Nation today
For the price of a cup of coffee a month you can help us create an independent, not-for-profit, national news service for the people of Wales, by the people of Wales.