News
Plaid Cyrmu denies 'cover up' accusations over Adam Price resignation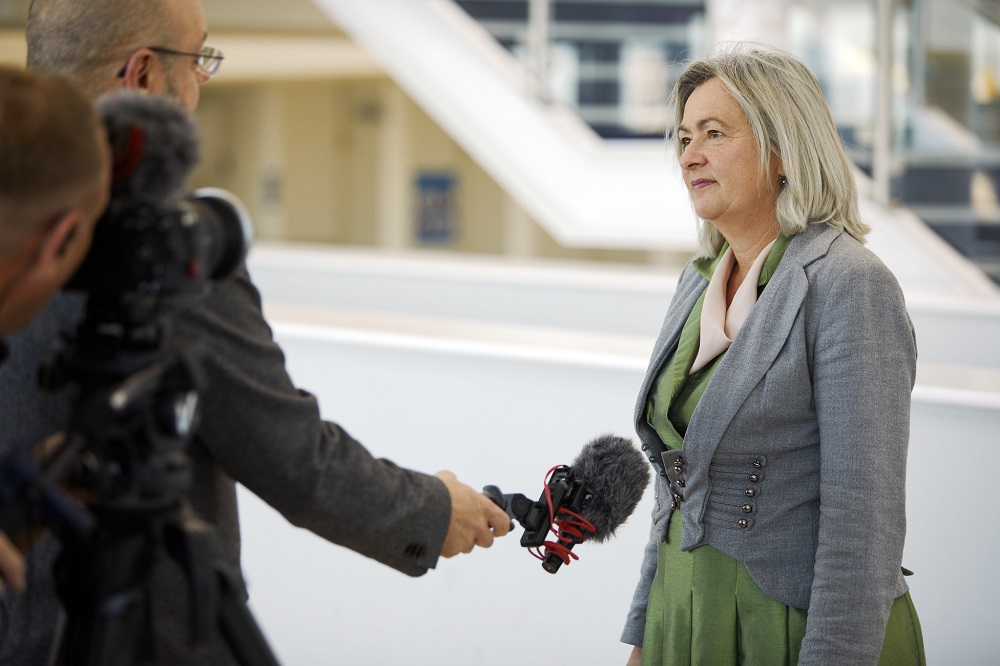 Liz Saville Roberts has denied Plaid Cymru members tried to "cover up" accusations of sexual harassment within the party by initially seeking to stop former leader Adam Price from resigning.
Mr Price announced he was stepping down after an emergency meeting of the party's NEC yesterday evening (10 May) but as reported by Nation.Cymru, on Tuesday some Senedd Members had urged him to stay on for a more organised change of leader.
Mr Price's departure follows the publication last week of a report that said the party had failed to deal with a toxic internal culture where sexual harassment had been tolerated.
The Westminster leader of the party told BBC Radio 4's Today programme: "We undertook this report from Nerys Evans and we put a thorough summary into the public domain. If we were covering it up, we wouldn't have done that."

Stability
Ms Saville Roberts said some Plaid Cymru members advised Mr Price not to quit despite the damning review into the culture of the party because they believed "stability" was needed.
Asked whether they had put the reputation of the party before the need to crack down on "harassment, bullying and misogyny" described in the report, the Dwyfor Meirionnydd MP, who was on the working group that produced it, said: "You actually have to find a way within a party, a relatively small party, of bringing about change."
She said the group initially "felt strongly" that "we needed a collegiate approach to the party because it cuts across all aspects of the party".
"It requires a change of culture and in order to do that we would need stability."
Brightest stars
Mr Price had been seen as one of Plaid Cymru's brightest stars.
He was first elected to Westminster for his home constituency of Carmarthen East & Dinefwr in 2001, winning the seat from Labour.
He quickly became a force to be reckoned with at Westminster, exposing how Tony Blair's government had favoured the Indian steel magnate and Labour donor Lakshmi Mittal at the expense of the Welsh steel industry. Later Mr Price was at the forefront of the campaign to impeach Prime Minister Blair over what he convincingly argued was the illegal invasion of Iraq.
Unusually for a politician he took a voluntary career break for six years, excelling as a student at Harvard University before being elected to the then National Assembly in 2016.
Two years later he was elected as party leader, defeating Leanne Wood, the incumbent.
He announced a plan to win independence for Wales in about 10 years, but it was dependent on Plaid leading the Welsh Government following the Senedd election in 2021.
Instead, Labour won the election easily and retained power, largely because of the perception that First Minister Mark Drakeford had led the nation well during the Covid-19 pandemic.
Labour's success also crushed any hope of Plaid joining it in coalition, with Mr Price as Deputy First Minister.
---
Support our Nation today
For the price of a cup of coffee a month you can help us create an independent, not-for-profit, national news service for the people of Wales, by the people of Wales.