News
Plaid MP warns Home Secretary small boats bill will make asylum seekers suicidal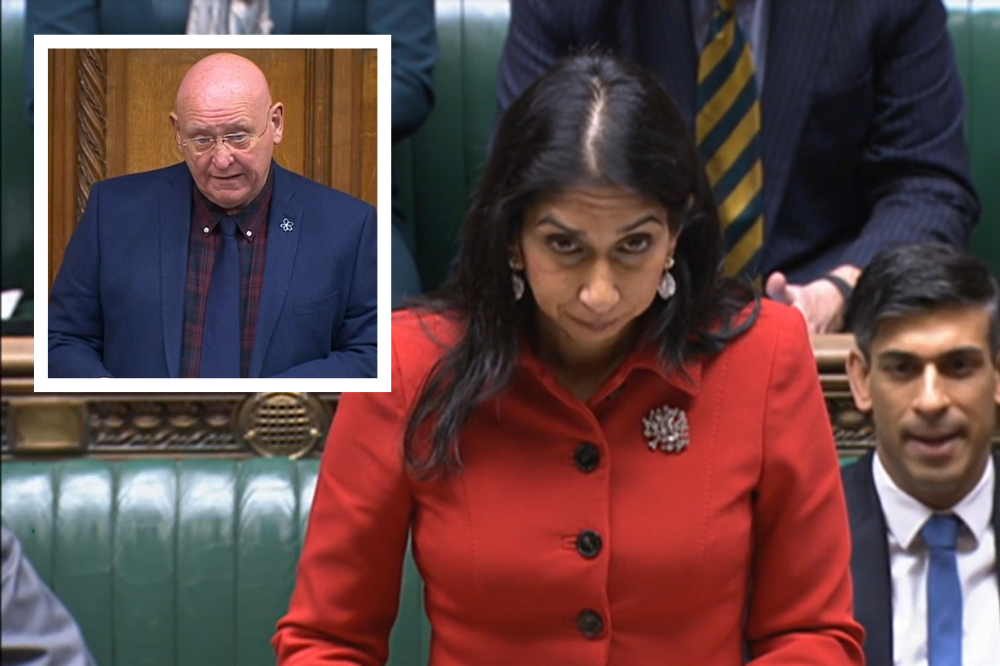 A Plaid Cymru MP has warned the Home Secretary, Suella Braverman that the UK Government's controversial small boats bill could make asylum seekers feel suicidal.
A refugee living in Wales told MP for Arfon, Hywel Williams that the new Illegal Migration Bill – which will prevent those arriving illegally from claiming asylum – could lead to asylum seekers taking their own lives.
Safaa, whose name has been changed to protect her anonymity, told Hywel Williams via the Welsh Refugee Council that she had "left everything behind" to escape Daesh in Syria to find a "better life for her family" in Wales.
Safaa said that had the UK Government's policy of turning refugees away en masse to Rwanda been in place when she came to the UK 12 years ago, she "would have killed herself".
Hywel Williams MP put the words to the Home Secretary and asked what she had to say to Safaa.
Speaking in the House of Commons, Hywel Williams MP said: "Safaa, who is a Syrian refugee escaped from Daesh for her own safety to save her life. She thinks that the Government's plans will make others in her situation feel suicidal.
"She said that, 'with the UK Government policy, when you arrive, the dream is broken, it is gone. Still, my family have settled in Wales and contribute to society.'
"I want to say to Safaa that she is welcome and that we want her to stay as long as necessary. What does the Home Secretary have to say to Safaa?"
The Home Secretary responded that she is "very proud of our track record of welcoming people through humanitarian routes."

Perilous journey
Speaking after the session, Hywel Williams MP added: "The Government's proposals show a complete lack of humanity for people who have made such a perilous journey in search of sanctuary.
"The proposals further undermine Wales' ambition to become a Nation of Sanctuary and do nothing to fundamentally address the issue which is a lack of safe routes as alternatives to channel crossings.
"Plaid Cymru will oppose these immoral and unworkable plans."
Suella Braverman said new legislation would be introduced to remove asylum seekers and ban them from re-entry if they arrive in the UK through unauthorised means.
She told MPs: "For a Government not to respond to waves of illegal migrants breaching our borders would be to betray the will of the people we were elected to serve.
"They will not stop coming here until the world knows that if you enter Britain illegally you will be detained and swiftly removed.
"Removed back to your country if it is safe, or to a safe third country like Rwanda. And that is precisely what this Bill will do. That is how we will stop the boats."
---
Support our Nation today
For the price of a cup of coffee a month you can help us create an independent, not-for-profit, national news service for the people of Wales, by the people of Wales.