News
Plaid MS says newest school absenteeism figures are 'immensely worrying'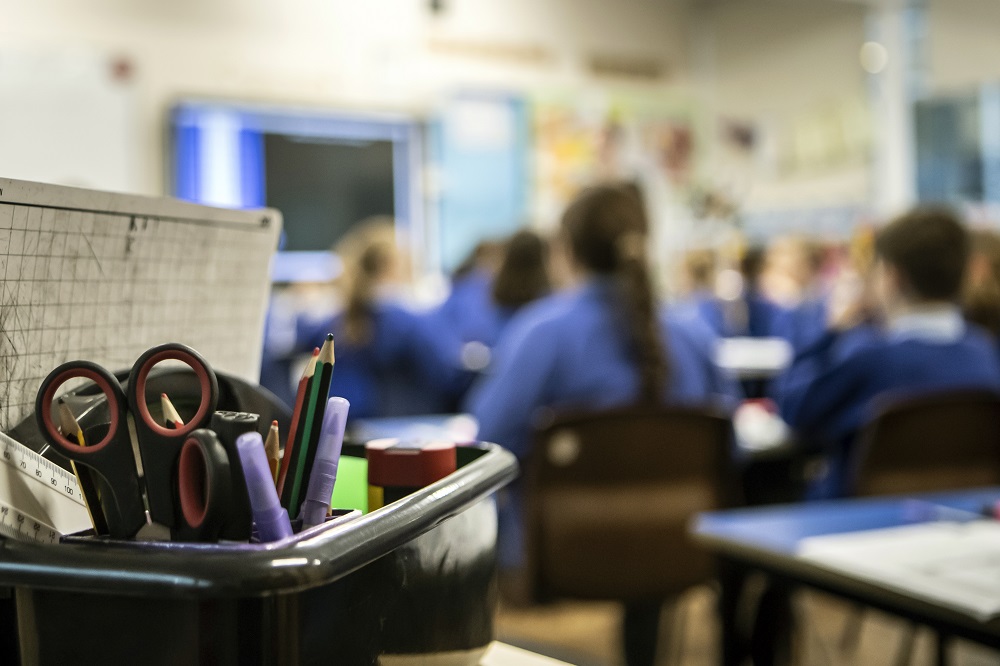 A Plaid Cymru MS has called for the Welsh Government to outline how it will "get to grips" with school absenteeism after it was revealed one in six secondary pupils are regularly absent from classrooms.
New figures released on Wednesday (September 28) found that school attendance rates in Wales have not recovered since the Covid-19 pandemic.
Minister for Education and Welsh Language, Jeremy Miles said the statistics were a "stark reminder of the continuing impact on our children and young people".
The new data found that 16.3% of pupils aged 11-15 feel into the category of being persistently absent from school in 2022-23 – three times higher than pre-pandemic levels.
This figure was more than twice as high at 35.7% for pupils who are eligible for free school meals.
Plaid Cymru spokesperson for education, Heledd Fychan MS described the figures as "immensely worrying".
She said: "It's really important that Welsh Government outlines how it intends to get to grips with the barriers that some children face in attending school.
"Earlier this year, I challenged Welsh Government on their approach to reducing the attainment gap, pointing out that school based activities will only work if the children who need the additional support are in school. These latest figures show that the problem has only increased.
"There are already so many barriers to attending school – including the cost of transport and social exclusion experienced by low income learners – that Welsh Government must detail how they intend to address the underlying causes of school absenteeism."
The Welsh Government said there is emerging evidence to suggest school absenteeism has become a "global concern".

Funding
The Renew and Reform plan outlined the Welsh Government's commitment to supporting learners' wellbeing and progression in response to the pandemic, putting learners' physical and mental health and wellbeing at the heart of its approach.
Almost £500 million was invested in 2020-21 and 2021-22 and the Education Policy Institute's April 2023 report found that across these years, Wales provided the most funding per pupil in the UK to address pandemic impacts, at around £800 per pupil.
This was more than double the investment in other parts of the UK.
Mr Miles said: "It is an issue we take very seriously and that we must address if we are to ensure that all children and young people in Wales get the most from their time in school.
"A lot of hard work and effort by school staff and others has already gone into re-engaging and supporting learners following the pandemic, and continues to take place in all parts of Wales.
"We recently consulted on engagement and attendance guidance, which has been developed to support maintained schools, pupil referral units, parents/carers and local authorities with improving learner engagement and attendance. This will be published in the coming weeks.
The Welsh Government has announced it will establish a National Attendance taskforce, to identify further actions to drive improvements in attendance and re-engage learners.
Taskforce
Mr Miles added: "I will announce the membership of the taskforce when we publish the new engagement and attendance guidance to schools.
"There are often complex and multiple factors lying behind non-attendance. These could include mental health and wellbeing, availability of specific learning support services, and the ever-rising cost of living and attitudes of parents and learners towards school attendance generally.
"As such a priority of the group will be to look in depth into the reasons behind non-attendance and bring to bear their expertise to identify actions that can bring about sustained improvements.
"Only by working together can we address this issue and ensure that all children and young people are given the best possible start in life and are supported to reach their potential."
Budget
Welsh Conservative Shadow Education Minister, Laura Anne Jones said the school workforce in Wales is "undertrained, ill equipped, underfunded and understaffed" in an environment where "physical and verbal violence is rife".
She said: "Labour must tackle these individual issues that are causing overall absenteeism amongst pupils, which ultimately all comes down to funding, the Labour Government have cut the education budget in real terms and this decision is impacting our children's education.
"The Welsh Conservatives would offer appropriate training for teachers to deal with violence in schools and reverse the funding cuts by the Labour Government to ensure violence in schools, teacher retention and recruitment do not contribute to absenteeism.
"Students with high absence rates are at a significant disadvantage by missing out on key learning opportunities and poor attendance can lead to gaps in pupil's knowledge. With the attainment gap growing between Wales and the rest of the UK, Labour must answer for their increasing failures on education in Wales."
---
Support our Nation today
For the price of a cup of coffee a month you can help us create an independent, not-for-profit, national news service for the people of Wales, by the people of Wales.