News
Plaid slams UK Govt and Labour for 'robbing Wales of £5bn' HS2 funding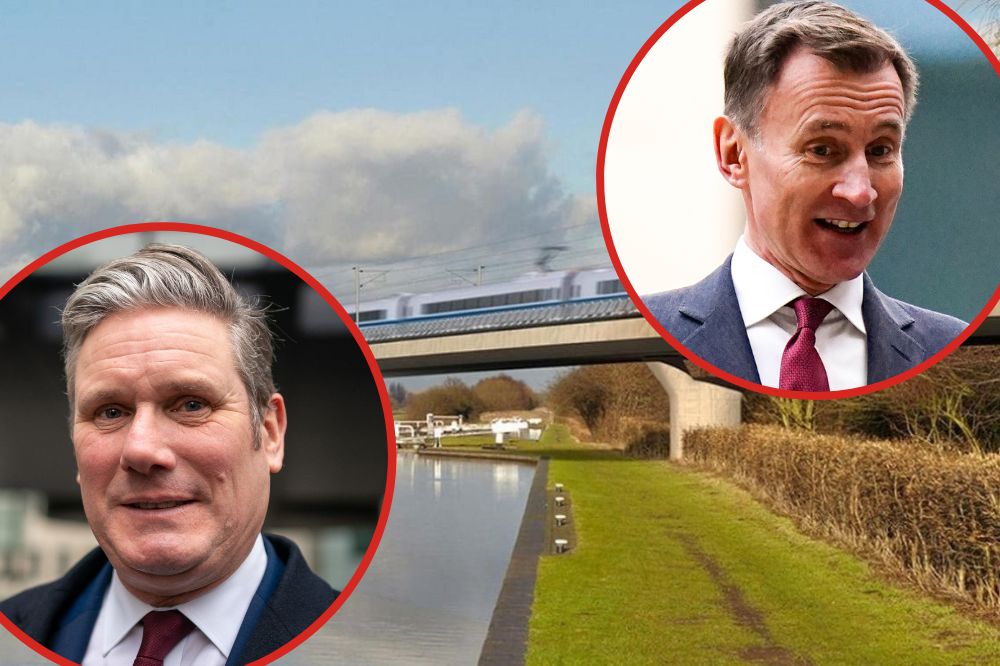 Plaid Cymru have slammed the UK Government for denying Wales of £5bn in rail funding and criticised Labour leader Kier Starmer for refusing to commit to rectifying the situation.
Plaid Cymru's Westminster leader Liz Saville Roberts, said in the House of Commons that if Wales were to receive consequential funding through the Barnett formula for England's HS2 project, as is the case for Scotland and Northern Ireland, Wales would have already received £1 billion.
She urged the UK Government to release the £1 billion in tomorrow's Budget and to commit to delivering the £5 billion Wales is entitled to over the project's lifetime.
In the Senedd, Plaid Cymru leader, Adam Price, criticised the Labour leader, Keir Starmer, for refusing to commit to rectifying the Tories' decision were he elected as Prime Minister.
The First Minister Mark Drakeford has supported Plaid Cymru calls for the high-speed rail project to be reclassified an 'England-only' project.
However, Keir Starmer has refused to agree with the First Minister, telling WalesOnline last weekend that that he "is not going to make a commitment like that this side of the election".
Speaking in the House of Commons, Liz Saville Roberts MP said: "Not a single inch of HS2 track will be laid in Wales, yet it's considered an 'England-and Wales' project. This denies Wales any investment in return.
"The £20 billion already spent on the biggest white elephant in the Tory circus should have resulted in a £1 billion investment in Wales's gutted railways.
"Will the UK Government therefore guarantee that Wales receives that £1bn now and the £5 billion we are owed over the project's lifetime?"

Investment
Huw Merriman responded that he represents the "good people of East Sussex, and not a single mile of track is being laid in East Sussex either".
During First Minister's Questions in the Senedd, Plaid Cymru leader Adam Price asked the First Minister whether a future Labour administration would rectify the Tories' decision.
The First Minister reiterated that his position is to reclassify HS2 as England-only but failed to confirm the position of a future Labour Government in Westminster.
Speaking after First Minister's Questions, Adam Price MS said: "UK Labour and Keir Starmer have not committed to reclassify HS2 as an England only project, robbing Wales of £5 billion that could transform our crumbling public transport infrastructure.
"Labour in Wales need to be honest about the fact that, even in the event of a Labour administration in Westminster, Wales will continue to be denied our fair share.
"This is part of a wider pattern emerging. Under Starmer's Labour, Wales is not going to be better offer whether it comes to transport, infrastructure investment not in terms of having more powers to enable us to determine our own destiny.
"That the Labour Welsh Government refuse to commit to calling on a future Labour administration to rectify that disgraceful decision is disappointing to say the least."
---
Support our Nation today
For the price of a cup of coffee a month you can help us create an independent, not-for-profit, national news service for the people of Wales, by the people of Wales.