News
Plaid's NEC accused of undermining new leader Rhun ap Iorwerth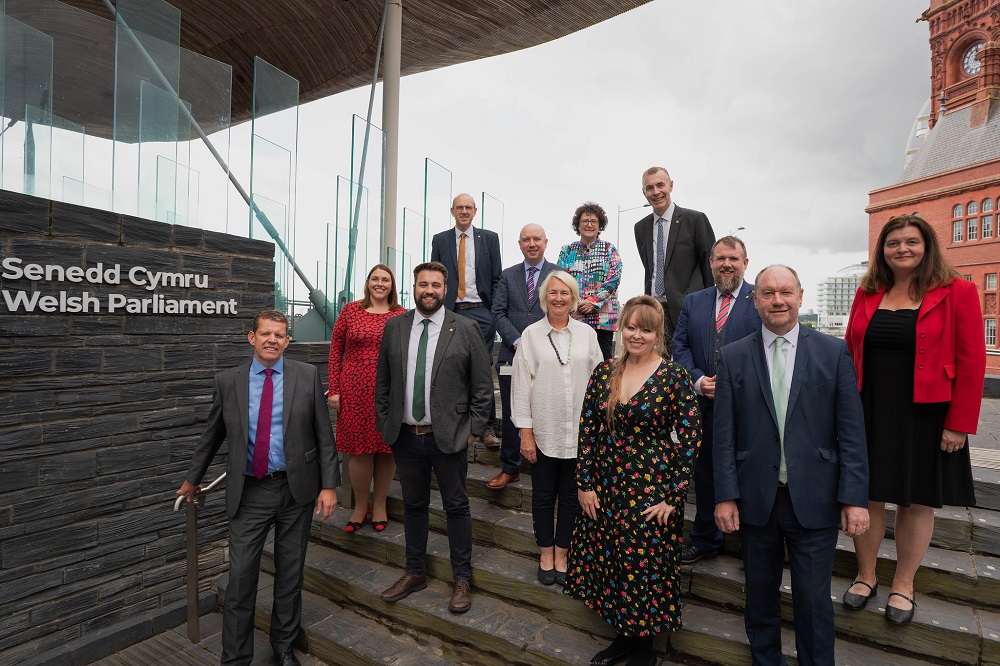 Martin Shipton
Plaid Cymru is in turmoil again, with the party's national executive committee accused of undermining new leader Rhun ap Iorwerth by pursuing an agenda that could result in a female MS being installed as his co-leader.
Members of the NEC, believed by many to be effectively controlled by a faction loyal to former leader Leanne Wood, decided at a meeting last weekend to examine alternative leadership models for the party. They are believed to favour an arrangement under which a female MS and a male MS would be joint leaders.
Less than two weeks ago Mr ap Iorwerth was declared the new leader after no other candidates put their names forward for the role, which became vacant when Adam Price resigned after a report found evidence of a toxic culture based on bullying and harassment affecting party staff in Cardiff.
On the day he was elected, Mr ap Iorwerth called for unity in the party. But a senior member of Plaid who didn't want to be named told us: "Barely has Rhun got his feet under the table than he is being undermined by the NEC. They want to force Plaid to have two leaders just to satisfy an ideological whim. When people look at political parties, they want to know what the leader stands for. Whether we like it or not, politics is more presidential these days. Having two leaders would confuse the electorate. The dual leadership policy of the Green Party hasn't exactly resulted in runaway electoral success.
"It's quite clear that what happened at the NEC meeting was pre-planned. They tried to dress it up as something wider, but it's easy to work out what their intentions are."

Strong views
Alun Lenny, a cabinet member of Carmarthenshire County Council and chair of Plaid's Carmarthen West and South Pembrokeshire constituency party, told us: "I appreciate that certain members of the NEC hold strong views on the gender equality issue.
"All reasonable-thinking members agree that actively working towards gender parity is a priority. But making decisions which could undermine the newly-elected leader, at a time when he's not only leading Plaid Cymru on a daily basis in the Senedd, but having to implement the recommendations of the Plaid Pawb report [into bullying and harassment within the party], is totally unacceptable. It is extremely disloyal, to put it mildly.
"Remember that no female MS put their name forward for election to be party leader, and for that they are to be commended, since party unity is crucial at this most difficult time. I've no doubt that their time will come. But it seems that's not good enough for one former leader and a faction within the NEC.
"In my wide experience, the behaviour and attitude of the present NEC on certain issues do not reflect those of Plaid Cymru members at grassroots level. There are many of us who could put our names forward for election to the NEC but are too busy running Plaid-led councils. We're working hard to protect our residents from the horrendous policies and failures of the UK Government at a time of unprecedented financial crisis, and have little time for Machiavellian scheming."
Relentless
Another long-serving senior member of the party told us: "Rhun is a nice guy, and although he probably understands the threat from this faction may not want to take firm action himself. But these people are relentless and any reaction to them will have to be grassroots-led.
"The way to deal with them may be for the national council – a wider body than the NEC – to move a motion of no confidence in the NEC and hold fresh elections. Hopefully there would be a slate of candidates supportive of Rhun who would win control. The antics of the 'Leannistas' are beyond belief and totally contrary to the interests of the party."
One Plaid source told us that the party's Westminster leader Liz Saville Roberts could face a challenge from a "Leannista" candidate in her Dwyfor Meirionnydd constituency, which is been enlarged following a set of boundary changes that will reduce the number of MPs elected from Wales from 40 to 32.
In 2018, after challenging Leanne Wood for the party leadership and while the internal election was underway, Adam Price offered an arrangement under which they would become co-leaders. Ms Wood turned the offer down. Mr Price went on to win that leadership contest, with Mr ap Iorwerth as runner-up and Ms Wood trailing in third place.
Misogyny
Earlier this month, before Mr ap Iorwerth was declared Plaid's new leader, Ms Wood told the BBC the work that was needed to be done within the party "would be easier made by a woman politician who really understands the issues of misogyny – mainly because she probably would have experienced them at some point through her life."
Ms Wood said she would back a female candidate over Mr ap Iorwerth.
"If there was a woman challenging him I would vote for a woman for all those political reasons that I've outlined," she said.
"I mean, if he's elected as leader I will be loyal to him and I will work with him.
"But he will be aware that there's areas of policy where he takes positions when the party might not have the same position as him, like nuclear.
"That's going to be a challenge and I very much hope that he will take a broad view and different people's views into account rather than be single minded about some of these issues."
Mr ap Iorwerth is the MS for Ynys Mon, where there is widespread support for a new nuclear power station at Wylfa. Plaid Cymru's policy is officially anti-nuclear, although Mr ap Iorwerth – like former leader Ieuan Wyn Jones, who also represented Ynys Mon – has been permitted to back the development of a new nuclear site at Wylfa.
Ms Wood, who lost her Rhondda seat to Labour in the 2021 Senedd election, denied that moves to have a gender-balanced co-leadership team had anything to do with her.
A spokesman for Plaid Cymru refused to release the text of the relevant motion passed at the NEC meeting, but said it had been supported by Mr ap Iorwerth. It is understood that more explicit proposals relating to how the party should be led will not now be discussed at Plaid's annual conference.
---
Support our Nation today
For the price of a cup of coffee a month you can help us create an independent, not-for-profit, national news service for the people of Wales, by the people of Wales.