News
Plans approved for new Anglesey coastwatch station to helps save lives at sea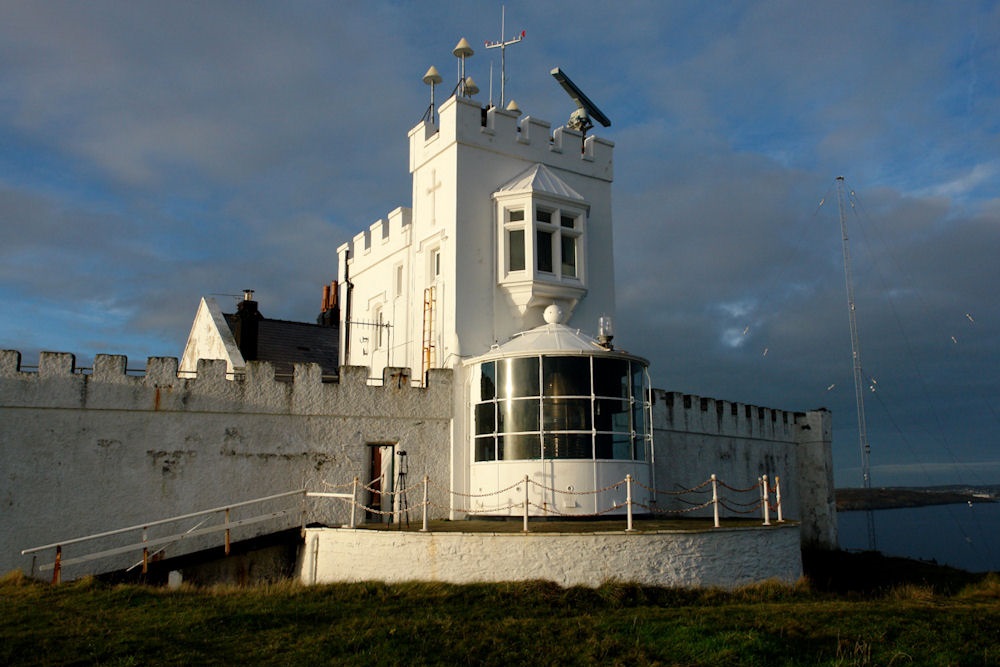 Dale Spridgeon, local democracy reporter
A charity which helps to keep people safe at sea has been given initial approval for a new "coastwatch station" on Anglesey.
The National Coastwatch Institution [NCI] had to vacate its former location at Point Lynas Lighthouse after a change in ownership.
It has now been given the initial green light for a new watch station in Moelfre.
The NCI works closely with HM Coastguard and RNLI to ensure public safety on coastal waters, monitoring weather and tides, looking out for fishing boats, small craft and kayakers and helping walkers on coastal paths.
The organisation recently applied for a screening opinion from Anglesey County Council, a procedure to look at whether a proposed project is likely to have a significant effect on the environment.
Anglesey's chief planning officer Dewi Francis-Jones stated the scheme was "unlikely to have significant effect" and an EIA (Environmental Impact Statement) was not required.
According to the application, there are currently two coastwatch stations on Anglesey – one at Rhoscolyn and another in a temporary location above Amlwch Port.
The application said: "We have recently vacated our location at Point Lynas Lighthouse after more than nine years, due to a change of ownership of the lighthouse.
"Based on various location options, Moelfre was considered the most suitable location for a new NCI watchstation in terms of visibility of incidents, based on HM Coastguard/RNLI data."
The application said it had support of RNLI Moelfre and HM Coastguard at Holyhead.
"We have also spoken to local council representatives and visited the proposed site with them," it said.
The "high quality" watch station, facing the sea would be on privately owned land at Pen y Bont.
"Many years ago there was a coastguard station close to the area. It would be a small building with windows at the front and side and made of a composite structure, with coastal uPVC cladding in a muted colour to blend with the environment.
"It would not require groundwork, would be demountable and secured with ground anchors causing very minimal disturbance of the ground," the application said.
"It would not need services, electricity or water, and would be powered by solar panels.
"The only external feature would be radio antenna and a weather/wind monitor.
"The station would be manned by a NCI volunteers, two watches per day, usually by a single watchkeeper between the hours of 10am and 5pm," it states.
"There would be absolutely no disturbance to adjacent properties, no noise, litter or light pollution of any sort."

Rescues
Over the past year, the NCI has assisted in a number of rescues, and has been featured on television.
"The Anglesey Coastal Path is very popular, and we advise walking visitors to our station on safety," it said.
"We can communicate with small craft by radio on matters like weather. All incidents are logged and we communicate with the coastguard if we see problems."
Recent incidents included helping a broken down fishing boat, a walker fallen on the rocks and kayakers in serious trouble, when it guided the RNLI to assist and was featured on the 'Saving Lives at Sea' programme.
"Our primary role in the NCI is enshrined in our charter, to 'assist in the protection and preservation of life at sea and along the coastline'," it said
Its watch station at Point Lynas received more than 2,500 visitors last year.
They added: "We have always been happy to receive visitors, to offer help advice on coastal safety, weather and tides.
"We also help visitors identifying local wildlife, birds, dolphins and porpoises."
---
Support our Nation today
For the price of a cup of coffee a month you can help us create an independent, not-for-profit, national news service for the people of Wales, by the people of Wales.