News
Plans for major redevelopment of Porthcawl seafront advance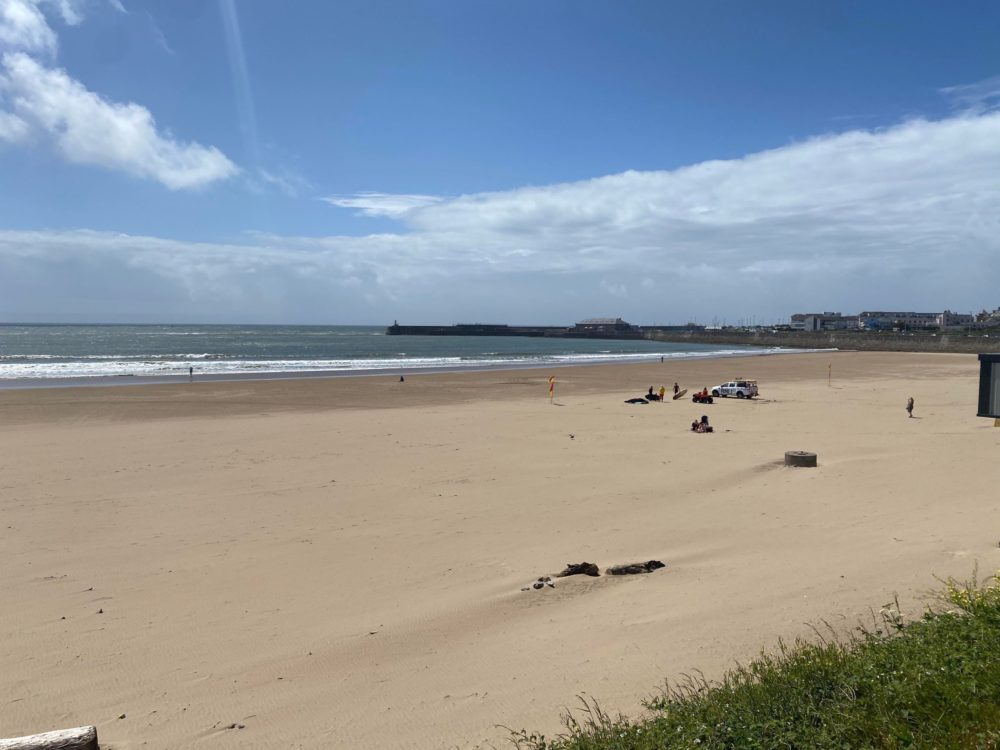 Lewis Smith, local democracy reporter
Plans for the major redevelopment of Porthcawl seafront have taken another step closer this week, after statutory objections to the council's compulsory purchase of land in the area were withdrawn.
The objections came after Bridgend County Borough Council agreed to use compulsory purchase orders to acquire several pockets of land needed as part of Porthcawl's ongoing regeneration in 2021, including the former model village and a site known locally as the monster park.
It is part of a wider regeneration site in the town, that also includes land at Sandy Bay and Griffin Park, as well as a site now leased by Welsh Government which includes the town's Coney Beach amusement park.
If given the go-ahead by council bosses, the plans could see the area completely transformed over the next few years, with a mixed-use development proposed that would include the creation of around 900 homes, a new school and road system, along with retail commercial, and leisure opportunities.
An announcement from Bridgend council this week said: "With Welsh Government already holding the leasehold interest for the Coney Beach amusement park, this has effectively unlocked remaining parcels of land required for the regeneration area, and means that the next phase has moved another step closer.
"The withdrawal of the statutory objections also means that while Planning and Environment Decisions Wales must still deliver a decision on any non-statutory objections it has received, it is no longer necessary to hold a public inquiry into the compulsory purchase orders on land required for the regeneration.
"The council is now preparing to reveal concept designs for how public open space could look throughout the new coastal park planned at Salt Lake, the extension of Griffin Park, the seafront area at Sandy Bay, the lower part of Hillsboro Place car park and more."

Push ahead
Councillor Rhys Goode, Cabinet Member for Housing, Planning and Regeneration, added: "This is excellent news as the acquisition of the Monster Park freehold will effectively enable us to push ahead with plans for doubling the size of Griffin Park and providing open space alongside all-new community facilities.
"A great deal of public consultation has taken place over how people want the open space to be used, and we have tried to incorporate as many suggestions as possible from residents and local school children into the concept designs.
"This means that when the designs are revealed, you can expect to see proposed new community facilities that will range from splash pools and climbing walls to pump tracks and adventure playgrounds.
"In line with the feedback that we have already received, the designs will also incorporate plenty of green open space that can be enjoyed by residents and visitors alike. The concept designs in their final stages and we are actively making preparations to reveal them, so please look out for more details very soon."
Brian Jones is a local town councillor for Porthcawl, and says despite the withdrawal of the statutory objections, he would still like to see a public inquiry take place to review the order before the "contentious" plans go any further.
He said: "This development is a very contentious issue here in Porthcawl and while the objections may have been withdrawn, many people would still like to see a review conducted in to the compulsory purchase of land. Additionally, I know there are a lot of members of the public who have sent in their own objections to the plans, and feel these should be taken in to account as well."
---
Support our Nation today
For the price of a cup of coffee a month you can help us create an independent, not-for-profit, national news service for the people of Wales, by the people of Wales.