News
Plans to create national nuclear medicine laboratory in Wales announced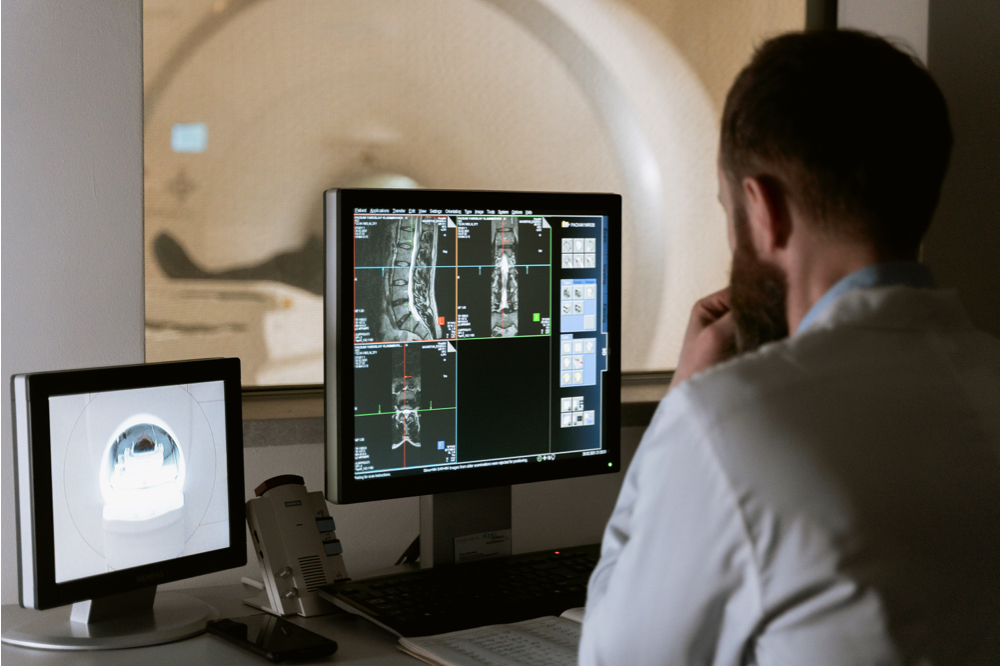 Major plans to create a national nuclear medicine laboratory have been announced by the Welsh Government.
Set to be based in northwest Wales, Project ARTHUR would require its own nuclear reactor and produce medical radioisotopes used in the diagnosis and treatment of diseases such as cancer.
The Welsh Government described project ARTHUR as a "global centre of excellence" which would help address a fast-approaching supply crisis for nuclear medicine around the world.
In the UK, across Europe, and further afield, the equipment in facilities currently producing life-saving radioactive substances are coming to the end of their productive life.
By 2030 the UK faces the prospect of having no medical radioisotopes, or the "ethical nightmare" of having to ration them.
The consequences of supply interruptions are significant and the recent temporary loss of isotopes from the cyclotron at Cardiff University's PET Imaging Centre impacted diagnostic scans for several diseases, especially cancers.
It's thought a more general loss of supply would have a significant detrimental impact on patient outcomes and survival.
In response, the Welsh Government has developed plans to secure the supply of medical radioisotopes for Wales and the UK through the development of an Advanced Radioisotope Technology for Health Utility Reactor.
The multi-decade commitment could ensure a steady supply of medical radioisotopes to NHS Wales and the other National Health Services in England, Scotland and Northern Ireland.
It's hoped the project will also help stimulate the North Wales economy by offering job roles such as a research scientists and engineers, drivers, operations, production, technical and office staff.
Project ARTHUR, along with a potential new medical school in Bangor is part of a major collaborative development between the Welsh Government's Department of Health and Social Services and the Department of Economy.

Crisis
Economy Minister, Vaughan Gething said: "Today, I am pleased to set out a clear ambition for creating another major technological cluster here in Wales, while also tackling a fast-approaching crisis for medical treatment right around the world.
"Our vision is the creation of project ARTHUR – a world-leading nuclear medicine facility, which will bring together a critical mass of nuclear science research, development, and innovation.
"Through this development, not only can Wales become the leading place in the UK for medical radioisotope production – producing life-saving medical radioisotopes that are critical to cancer diagnosis and treatment – but we can also attract higher skilled jobs, create a surrounding infrastructure, support local communities, and build local supply chains.
"This project will be vital in helping us deliver on our commitments to creating a healthier and more prosperous Wales, by creating the opportunities people need to make their futures here in Wales."
The Economy Minister warned the scale of the investment needed for project ARTHUR would rely on considerable funding from the UK Government.
Implications
Mr Gething said: "Now is the time for decisive action and commitment. The implications of not acting will be counted in human lives and in long-term economic pressure on health services, through unsustainable health treatments.
"We are now experiencing unprecedented economic pressures, but that is not an excuse for failing to plan for this clear future need. We must prevent a future health and economic crisis.
"I have, therefore, approved funding for a technical feasibility study and for the development of an Outline Business Plan. This plan will build on technical work already undertaken and the earlier Strategic Outline Business Plan."
"I'm confident our Project ARTHUR facility can become a global centre of excellence and a source of pride for Wales and the wider UK for many decades."
---
Support our Nation today
For the price of a cup of coffee a month you can help us create an independent, not-for-profit, national news service for the people of Wales, by the people of Wales.