News
Plaque unveiled for Welsh Spanish Civil War hero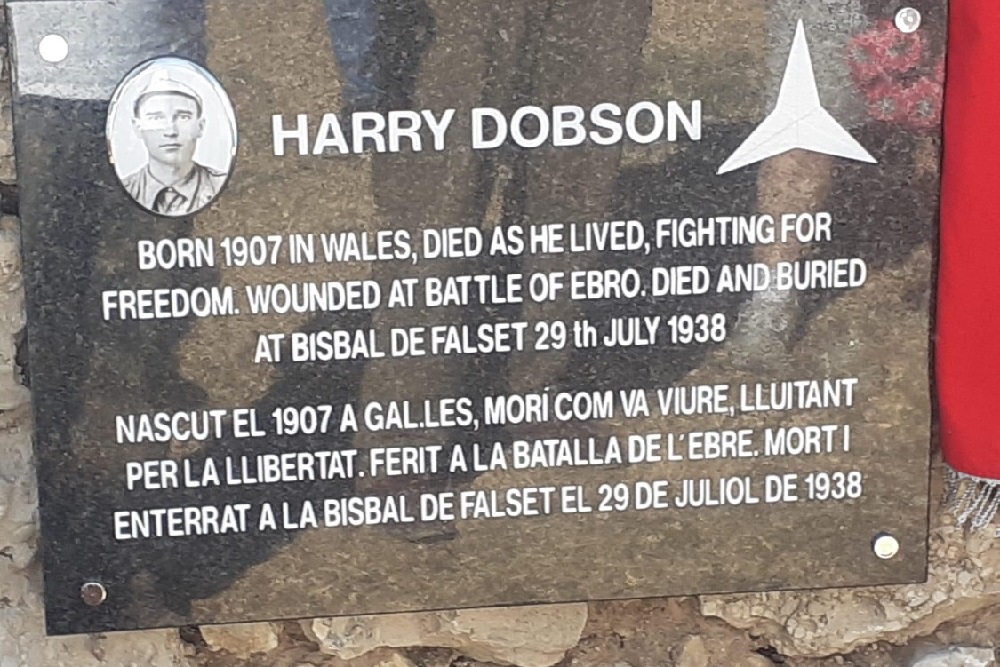 Martin Shipton
A memorial plaque has been unveiled close to the spot where the remains of an unsung Welsh hero killed in the Spanish Civil War lie in a mass grave.
The last battle of the Spanish Civil War took place at the River Ebro near Tarragona 85 years ago. It's where many Welsh volunteers defended democracy and fought against Franco and fascism.
A number of Welshmen died at the Ebro – including Thomas Howell Jones, William Durston, Sidney George James, and Harry Dobson.
The unveiling of a plaque to commemorate Harry Dobson took place at La Bisbal de Falset Cemetery, where he is buried with other Republicans. It says Harry "Died as he lived fighting for Freedom".
Dobson was born in Tonypandy in 1907 and worked at Blaenclydach pit. He was an active member of the South Wales Miners Federation – known as the Fed – and the Unemployed Workers Movement.

Solidarity
It was Dobson who suggested that the executive committee of the Fed should send a delegate to Spain to show their solidarity with the Republic. This was before the formation of the International Brigades. Like many others Dobson was radicalised by unemployment, poor working conditions, the General Strike, poverty, and the rise of the British Union of Fascists. He was active in the trade union movement and in the campaign against fascism in Wales. He is best known for coming out of Swansea prison, following his arrest at the Tonypandy anti-fascist demonstration in 1936, and asking the question: "How do I get to Spain"?
Within a couple of months of leaving prison, Dobson would be in Spain having finally decided to join up with the International Brigade after hearing a speech by the former Labour MP Leah Manning in Rhondda. She organised the evacuation of orphaned or at risk Basque children during the Spanish Civil War.On his way to Spain, he survived the sinking of his ship which had been torpedoed by an Italian submarine off the coast of Malgrat de Mar – north of Barcelona.
Dobson saw action in many of the Spanish Civil War battles. He had been a trade union activist and a fierce campaigner against fascism and mass unemployment in the 1930s.
In Spain Dobson took part in the battles at Teruel and Caspe. At Calaceite, he and others wandered into Nationalist lines. They were arrested but somehow escaped late at night and managed to find refuge in the home of a Republican supporter who gave them food and suggested an escape route swimming across the Ebro. It was here, in the final battle of the war, where he was killed.
Dobson was shot by a burst of machine gun fire while standing on a hill close to the front line, talking with two other Welsh fighters Alun Menai Williams and Morris Davies, who was also badly wounded.
Spanish Medical Aid Nurses Nan Green and Leah Manning, who had inspired Dobson to go to Spain, were both nursing him when he was wounded at the Ebro, and before he died at the Cave Hospital in La Bisbal de Falset in August 1938.
Hospitals had been erected in Caves and tunnels to protect against air bombing.
Newsreel
Nan, whose husband George Green was also killed at the Ebro, recalled Leah Manning holding the hand of Dobson for many hours. Manning sent a condolence letter to someone called Gwen who it is thought was Dobson's girlfriend.
There is a newsreel of the British Battalion on parade to the Cenotaph in December 1938 and a young woman laying a wreath of flowers for Dobson. This is not "Gwen" but someone called Jean Jones, who was perhaps another girlfriend – It is understood that he had many girlfriends.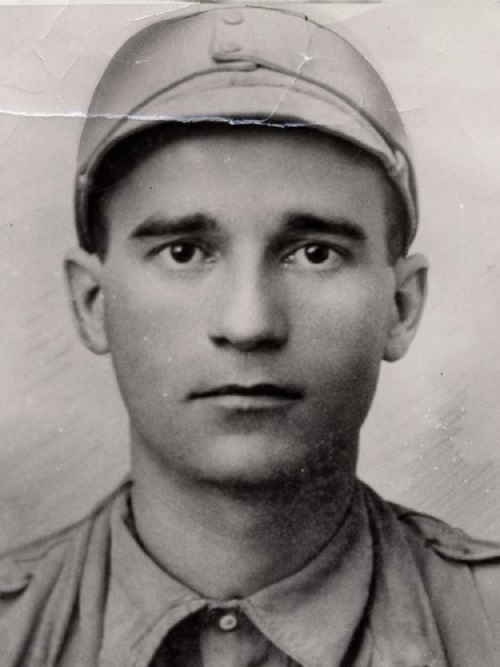 The historian and politician Hywel Francis said: "Amongst the Welshmen, Harry Dobson best combined the qualities of courage under fire, coolness and shrewdness in leadership, with a profound political understanding".
Will Paynter, the miners' leader, said Dobson was "quiet and unassuming but a great comrade".
Leah Manning said this of him: "Whilst I was in the Cave (Hospital) a comrade was carried in from the operating theatre. Curiously enough he regained consciousness whilst they were bringing him in, and he stared hard at me for a minute or two and said: 'Why surely it is comrade Leah Manning'. I could not remember at that moment where I had met him, but later a friend of his told me that it was at an anti-fascist demonstration at which Arthur Horner and I spoke, and it must have been just before they framed the charge against him.
"I asked the surgeon who had done the operation, whether his wound was a dangerous one and he said: 'Well if he is someone you are interested in, perhaps you would like to stay with him. I do not think he can live more than two or three hours.
"He had been wounded in the abdomen during an aviation attack on the other side of the Ebro and the shell had destroyed the spleen which had to be entirely removed. He was, of course, suffering very badly from shock because they had had to bring him across the Ebro again for the operation. Dr Saxton thought that perhaps another blood transfusion might restore him. It was very difficult to give it to him and could only be done by cutting down into his veins.
"However, after the blood transfusion and a shot of adrenalin, he seemed to recover in a marvellous fashion. His pulse strengthened and he opened his eyes and said: 'Why, it seems like a miracle. Can I get up now?'. Of course, we told him it was impossible, and he must lie very still if he wanted to get well.
"He asked me if I would hold his hand as it seemed so nice to have an English comrade by his side and he could not really believe it. Several times he said to me: 'Comrade, they will never keep back the progressive cause whatever they do'. I sat by him all night; in fact – for about 14 hours, but towards dawn he began to sink again, although we gave him saline and adrenalin.
"He died about 10 o'clock the next morning. He had a splendid reputation with all the men in the British Battalion and the news of his death at party headquarters in Barcelona was received with very deepest regret."
Commemoration
More than 100 people attended the plaque commemoration, including members of the Welsh Catalan Cultural Association and International Brigade Cymru, who had helped raise funds for the plaque. Relatives of Harry Dobson were also present.
The event took place on the 85th anniversary of the final day of combat of the International Brigades in Spain before they would march through the streets of Barcelona and head home.
Harry, unfortunately, was not one of them and sadly he would never see his homeland in the Rhondda Fawr again.
On November 16 another memorial plaque will be unveiled at Tonypandy Library.
---
Support our Nation today
For the price of a cup of coffee a month you can help us create an independent, not-for-profit, national news service for the people of Wales, by the people of Wales.