News
Police set out plans to cut back on attending mental health callouts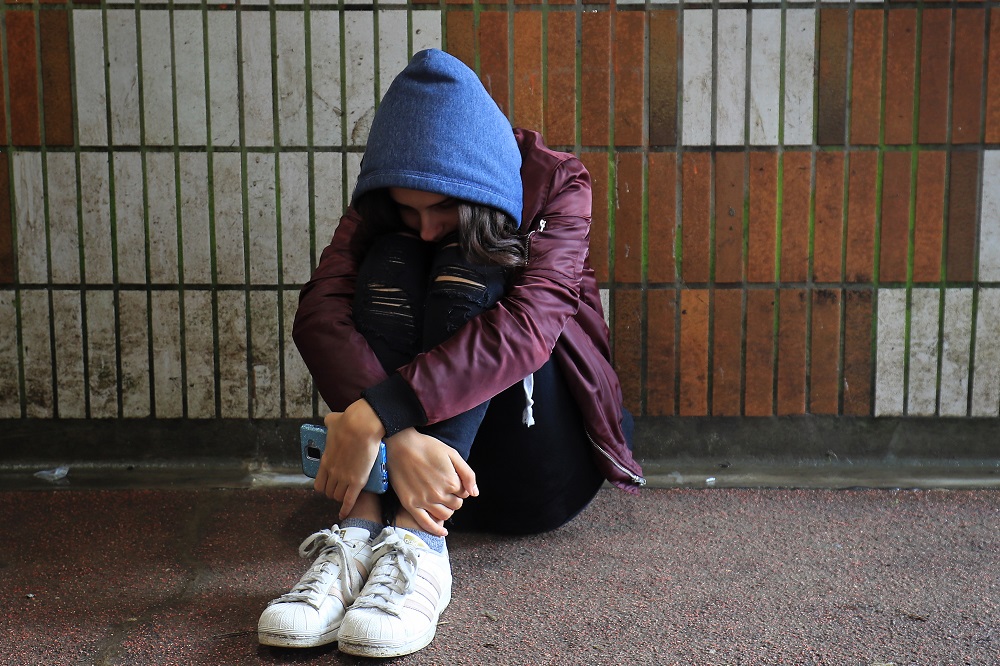 Police have laid out plans to drastically reduce the number of mental health callouts dealt with by officers, putting the onus back onto healthcare staff.
Some forces in England and Wales currently attend 80% of what a senior officer termed health and social care incidents, and this will be cut to between 20 and 30% within the next two years.
Patients detained under the Mental Health Act currently wait with police officers for an average of 12 hours before receiving medical care, but under the plans this will be cut to a one-hour handover window.
The UK Government's Policing minister Chris Philp said it is up to each of the 43 police forces in England and Wales along with healthcare boards to work out when and how to put the changes into place.

Threat to life
Britain's largest force the Metropolitan Police has already said officers will stop responding to mental health callouts from September unless there is a threat to life.
In Humberside a pilot called Right Care, Right Person has seen an average of around 1,400 hours per month of police time saved, which Mr Philp said equates to an estimated one million hours per year nationally if similar savings are seen across all forces.
He said: "The police have been responding to a very large volume of mental health cases, which isn't of course the best thing for the person concerned because what they need is medical assistance, not a police officer turning up.
"What the National Partnership Agreement does is sets out a framework and an expectation that across the country, police forces will work together with the local NHS, to make sure that people suffering mental health crises get a health response and not a police response."
Police will respond to cases where there is a public safety risk or a crime being committed, but not to cases such as welfare checks out of hours, or where a patient has failed to attend an appointment.
Mr Philp said he expects forces to use the time saved for more visible patrolling in town centres, faster response times, and more resources for investigating crimes.
A joint task force between police and health officials will be set up to monitor implementation of the plans.
Rachel Bacon, the National Police Chiefs' Council lead for policing and mental health, said that officers would always attend where there was a threat to life or someone was in immediate danger.
"Individuals told us that the attendance of police officers when they are experiencing health or social care issues has a negative impact and they feel criminalised," she said.
"It is often the case that attending officers are unable to provide the services which are needed to resolve the situation effectively.
"There is broad consensus that the police's primary purpose is to maintain peace and to prevent and detect crime. That is what the public rightly expect us to do."
Lack of resources
Asked about a lack of resources in the health service, Mr Philp said there will be £2.3 billion additional funding per year for mental health services by April 2024, and £150 million to build new facilities.
By March 2024 it is expected that 24-hour mental health crisis phone lines will be in place across England and Wales, and over the next two years funding is being put in place for mental health ambulances.
Mark Winstanley, chief executive of charity Rethink Mental Illness, said the plan was "right in principle" and welcomed the move to bring in the changes over time but added: "It remains unclear how its ambitions will be fulfilled and whether the funding, workforce and resource will be in place to enable a whole sector response that can safely meet rising levels of need.
"It is absolutely critical that there is no ambiguity around the fact that the police still have crucial responsibility when it comes to supporting people in mental health crisis where there is risk of harm or a threat to life."
Dr Lade Smith, president of the Royal College of Psychiatrists, said: "It should not be taken as a green light for a unilateral discontinuation of police presence in mental health emergencies.
"Such a withdrawal poses a real danger to patients. The needs of people in crisis must be at the forefront of any action taken by all services and requires a fine balance of both policing and mental health services."
---
Support our Nation today
For the price of a cup of coffee a month you can help us create an independent, not-for-profit, national news service for the people of Wales, by the people of Wales.