News
Propping out for a coffee – rugby players' business is a roaring success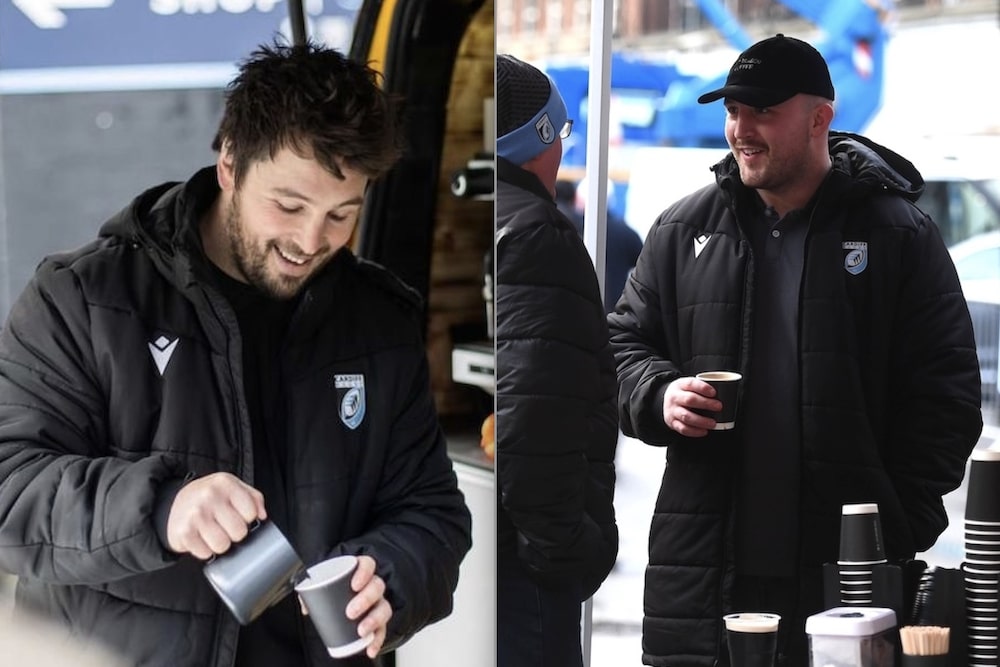 When propping pals Dillon Lewis and Brad Thyer were looking for a business venture together, they drew inspiration from their Cardiff Rugby teammates.
Some five years on, it's proved to have been a pretty astute move, with Fat Dragon Coffee having gone from strength to strength.
The two front forwards, who ply their on-field trade in the BTK United Rugby Championship, supply ground coffee and beans online and now also have a coffee van which can be seen on match days at the Arms Park, selling hot beverages to keep the fans warm.
Explaining how the project got off the ground, Wales tighthead Lewis – who won his 50th cap against France a week or so ago – said: "We were coming in with these different ideas every morning for like two months.
"Then it sort of dawned on us how the boys went to Costa every day and spent X amount on coffee and we just put two and two together.
"It was one of those things where it kind of clicked. We both agreed on it after months of sort of Del Boy ideas."
As for the company name? "Well, we are both on the bigger side, being in the front row!"
Their product range generally involves Colombian and Brazilian beans and a third origin depending on the season and the best bean at the time.
So how does the partnership work in terms of their respective roles?
Loosehead Thyer says: "I quite like the serious side of the business. I look at the numbers and the website and things like that.
"Mouth to mouth sales and building relationships is Dillon's forte. The majority of the time, he is the chatty guy who fronts things. He can talk to anybody and lights up a room. He is very good at that and I'm not so good at it.
"I prefer to be working behind the scenes and making sure everything is ticking over."

Camper van
They have now branched out by setting up a coffee van, which was sourced through Cardiff team-mate Josh Navidi, who has his own business interest in that sphere.
"It's a converted camper van," explains Thyer.
"The first match we did with it was the Brive home game in December, which went quite well, and we've done them all since. We would love to do some rugby festivals, tournaments and camps.
"We have two freelance baristas who we employ for the games, while Dillon and I help out if we haven't got other duties. We like to be out there pushing the brand.
"It's nice to get the chance to interact with people, because you don't get the opportunity to do that online. Dillon, in particular, loves talking to people and he's good at it."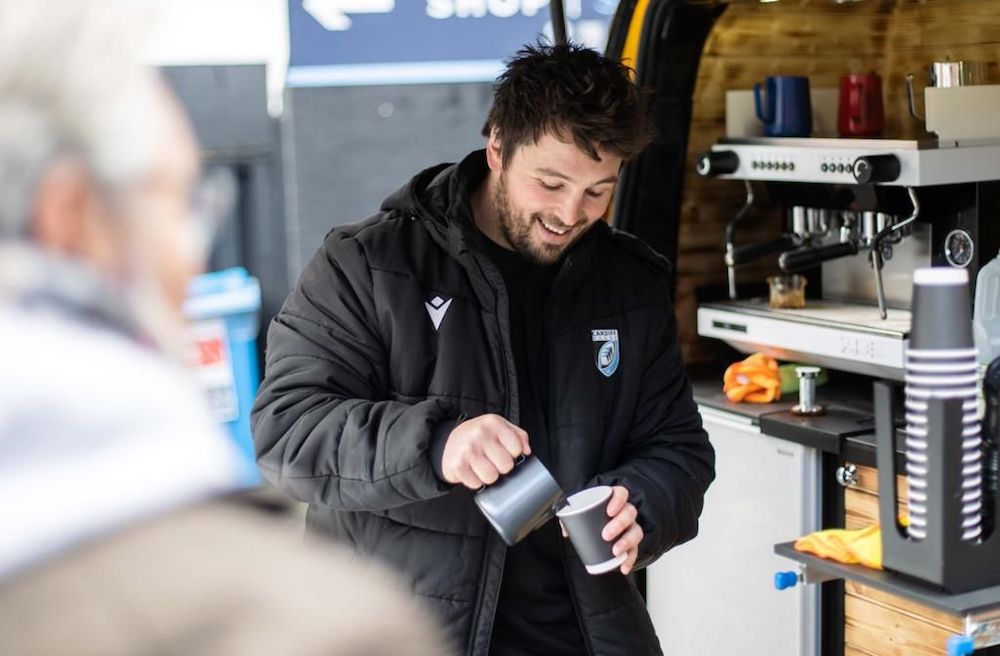 Reflecting on how the business had gone in recent years, Thyer says they found the nature of it changed somewhat during the Covid-19 pandemic.
"At the start, we didn't know how it was going to affect us, then all of a sudden we had this big influx of orders.
"People were working from home, drinking more coffee there and investing in new machines because they could see it being a long-term thing.
"At one point, we were almost working eight hour days doing coffee stuff which we had never done before."
It has also had a permanent impact on the online orders they are receiving.
"With the number of people that have invested in coffee machines, there are a lot more beans being bought. Whereas before probably 60 per cent of the coffee we sold was ground, it's more 70 per cent beans now. People's working patterns and habits have changed."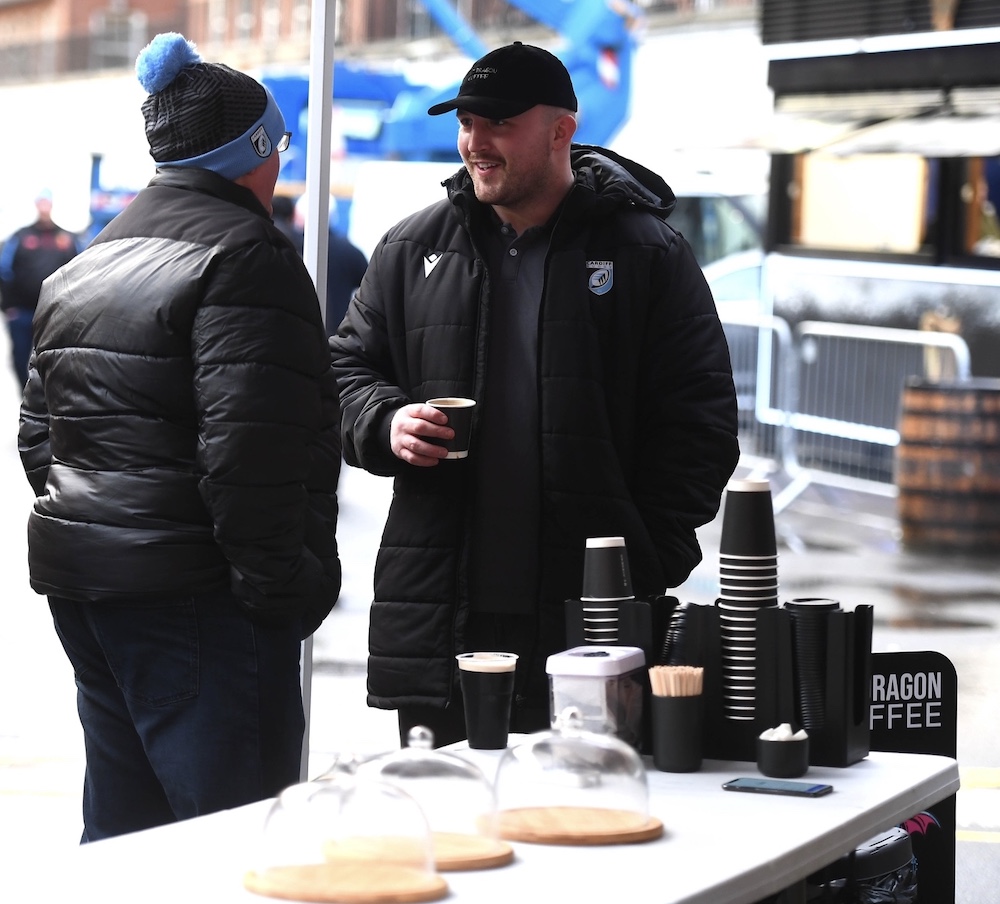 Looking back on the project as a whole, Thyer said: "I was 24 when we set it up and Dillon was only 22, so it was quite early really to think of life after rugby.
"It's worked quite well because it has kept us busy off the field. We have tried to invest as much into the business as we can and get it growing.
"It's been a bit of a learning curve and we have had our ups and downs and little disagreements, with different opinions on things. But because we see each other every day things never really fester very long and we agree on most things to be honest. He respects me and I respect him, so we work things out between us."
So, here's the question, are they sick of coffee by now?
"No, we still drink it!" replies Thyer, whose current favourite is a fruity Kenyan variety.
"That's the beauty of it. It's not one bean, there are thousands of combinations, roasting techniques and different origins. There is still loads of coffee that we've never tried.
"I don't think we will ever be sick of the taste of coffee. We need it to wake us up in the morning!"
On the field, Thyer and Lewis are focused on the business end of the season, with Cardiff having a big EPCR Challenge Cup last 16 tie at home to Sale this Saturday and then the final two URC fixtures of the regular season – against Connacht and the Ospreys – as they target the play-offs and the Welsh Shield.
---
Support our Nation today
For the price of a cup of coffee a month you can help us create an independent, not-for-profit, national news service for the people of Wales, by the people of Wales.