News
Public feel politicians invent or exaggerate culture wars as tactic – poll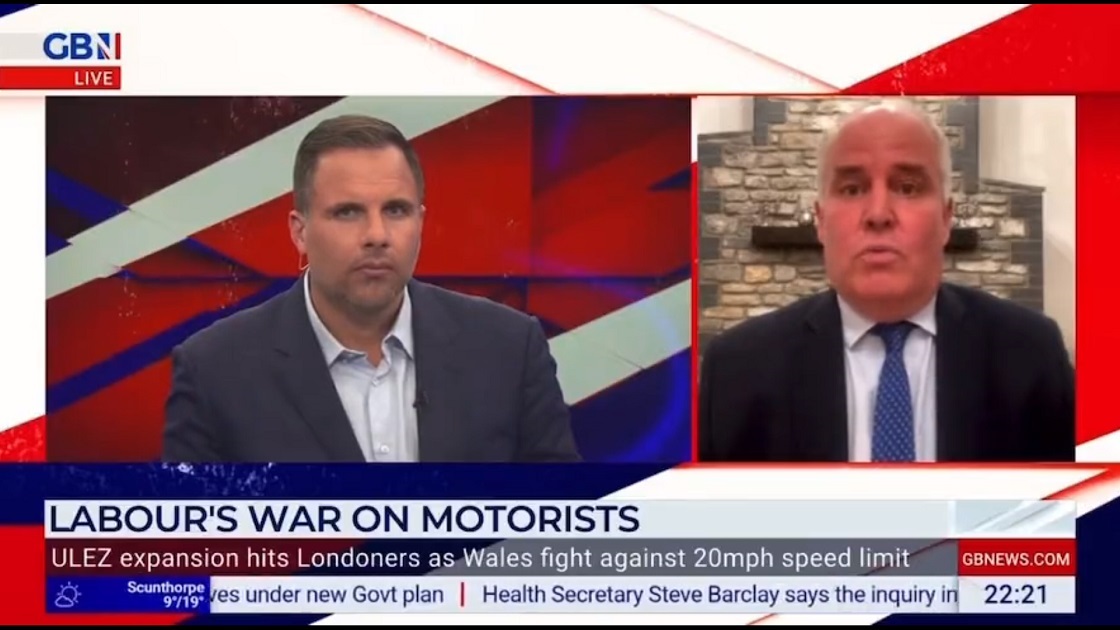 More than half of people feel politicians are using so-called culture wars to distract from other issues, according to a survey which also found the term "woke" is increasingly seen as an insult.
Almost two thirds (62%) of those polled said politicians "invent or exaggerate" culture wars as a political tactic – up from less than half (44%) three years ago, the research suggested.
Just one in 10 people felt politicians who talk about divisions over cultural issues genuinely believe it is an important topic, with 56% feeling they are just trying to distract people from other important topics.
The research, by King's College London (KCL) and Ipsos UK, found that – ahead of a general election – the top issues people said would determine their vote include cost of living/inflation and the NHS and social care.
Third was the issue of Channel crossings.
But transgender rights and free speech were at the bottom of the list, with just 1% of people saying these issues would determine their vote.
The research also found a growing sense that culture wars are a serious problem for UK society and politics, with a majority (52%) now holding this view, up from 43% in 2020.
While the share of the public who say culture wars only exist in the media and on social media has risen from 12% to 22% during this period, people are still far more likely to see these as real-world problems (49%), the polling suggested.
When it comes to terminology there is greater awareness now of the terms being woke, cancel culture and culture wars since 2020, although around four in 10 people surveyed this year said they did not know what either the terms woke or anti-woke meant.

Woke
The term woke – defined as being very aware of social problems such as racism and inequality – is now seen by a greater number of people as an insult, the survey suggested.
Some 42% of the public said they would consider it insulting to be described as woke, up from 24% in 2020, with just over a quarter branding it a compliment, a percentage that has remained relatively stable in that time period.
Men were twice as likely as women to say they are anti-woke, while around four in 10 Conservative-Leave voters considered themselves to be so, as did three in 10 men aged 60 and above.
Professor Bobby Duffy, director of the policy institute at KCL, said: "The speed and scale of the UK's adoption of 'culture war' issues and rhetoric in our media and politics has been one of the key trends of the last few years, and it has gone hand-in-hand with big shifts in public awareness and opinion.
"But opinion is also swinging against the use of these identity divisions, with one of the biggest shifts being the increase in the public's perception that politicians are inventing or exaggerating culture wars as a political tactic.
"The evidence suggests it may not be a particularly successful approach to an election, as tiny minorities pick out culture war-related issues as important to how they'll vote."
Gideon Skinner, head of political research at Ipsos UK, said: "While negative associations of 'woke' are rising, most people do not consider themselves to be either 'woke' or 'anti-woke'.
"And most people believe that other issues such as the cost of living, the NHS and asylum seekers crossing the Channel are likely to play a bigger role in the next election – even as they are not very optimistic that discussions over culture war divisions will slow down.
"Despite people's concerns over the divisions that culture wars create, the issue shows little sign of going away, which means it's important to continue to look for ways to engage with the public and understand different perspectives so that they do not become entrenched."
– Ipsos UK interviewed a representative sample of 3,716 people aged 16 and above online across the UK in August.
---
Support our Nation today
For the price of a cup of coffee a month you can help us create an independent, not-for-profit, national news service for the people of Wales, by the people of Wales.