News
Public transport interchange contract discussed in private council session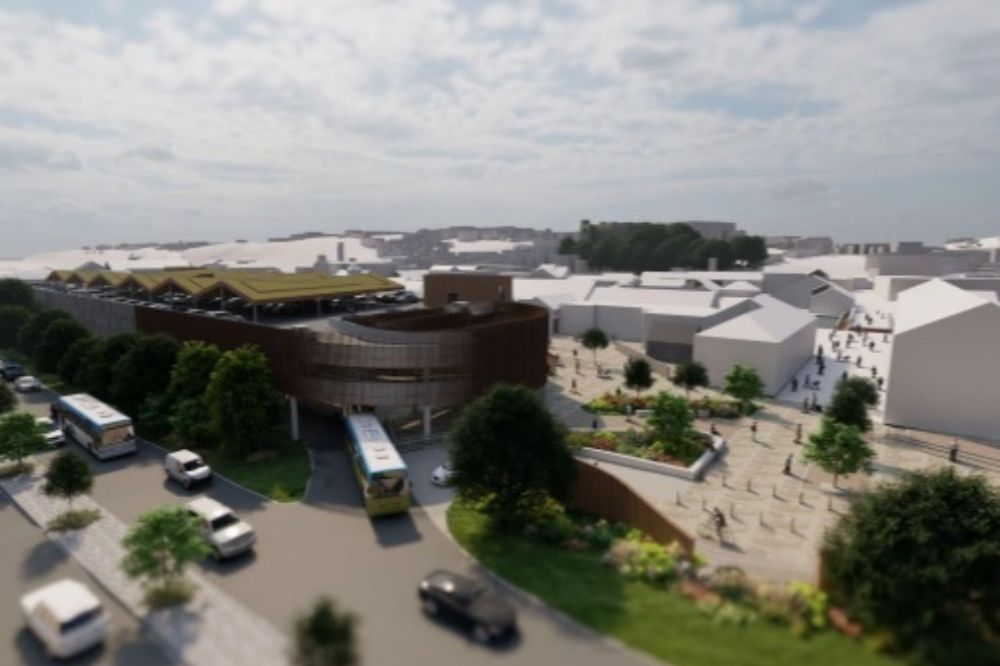 Bruce Sinclair – Local Democracy Reporter
Senior Pembrokeshire councillors agreed to award a contract for the first stage of the £20m Haverfordwest Public Transport Interchange behind closed doors earlier this week.
At the November meeting of the county council's Cabinet, members agreed to go into private session to approve the awarding a contract for Stage 1 pre-construction services for the interchange, on the basis a public discussion would lead to the disclosure of exempt information.
The long-running saga of the interchange was back before Cabinet as , at the July meeting of Cabinet, members heard that no compliant tender had been received, delaying the replacement bus station and multi-storey car park project works.
At that meeting members agreed any tender award only taking place following an additional report to Cabinet for consideration.
Members at that meeting heard the full value of grant funding had been secured, with a £1.9m cost to the council for the circa £20m scheme, agreeing to a temporary car park be created on the demolished remains of the previous multi-storey.
It has previously been said the completed interchange, part of a wider Western Quayside development in the town which is expected to be completed next year, would generate annual revenue for the council from at least a "pessimistic" £150,000, but figures of up to as much as £400,000 have been quoted.
In late January, councillors heard a doubling of the costs of Haverfordwest's public transport project to nearly £18m – with figures now quoted as nearer £20m – was not fully communicated with the public.
The November decision to go into private session – following a call from Cllr Rhys Sinnett rather than Deputy Leader Cllr Paul Miller, who was unable to attend the meeting – came under social media scrutiny.
Councillor Huw Murphy asked why the matter had gone into private session, adding: "Surely not the cost having mushroomed from £8.1 million to now around £20 million."

Interest rate
Cllr Miller, on social media, confirmed total costs would be "in the region of £20m," but added: "What he [Cllr Murphy] has deliberately not said is that the council's contribution is expected to be about 10 per cent of that (c£1.9m) and income from the completed car park estimated as circa £400,000 per year."
He said that figure would be roughly double the pooled interest rate on £1.9m.
Cllr Miller went on to say: "I would also say we're building a car park to serve the town we're building, not the town we have.
"Ultimately these investments are thought through, do have the buy-in of both UK and Welsh Governments (who ultimately are directly providing the vast majority of the funding which would otherwise be spent on the same things in other counties) and, while I know people can't see it yet, they are generating interest from the private sector in occupying these sites at strong commercial rents (and that will become evident later this year and into next when those tenancies are announced)."
Cllr Murphy responded: "It's all well and good saying PCC are only paying 10 per cent of the final cost (which is to be confirmed) but I contend a value-engineered Interchange/bus stop with the money saved spent on the NHS, WAS, social care etc would be money much better spent on both the residents of Wales as well as PCC."
He added: "Frankly I should also point out that with a total project cost of £20 million and if, as you state, we make £200,000 per annum then it's a one per cent annual return on this project, and that is not good business."
---
Support our Nation today
For the price of a cup of coffee a month you can help us create an independent, not-for-profit, national news service for the people of Wales, by the people of Wales.