News
'Putin apologist' could be asked to step down from Senedd group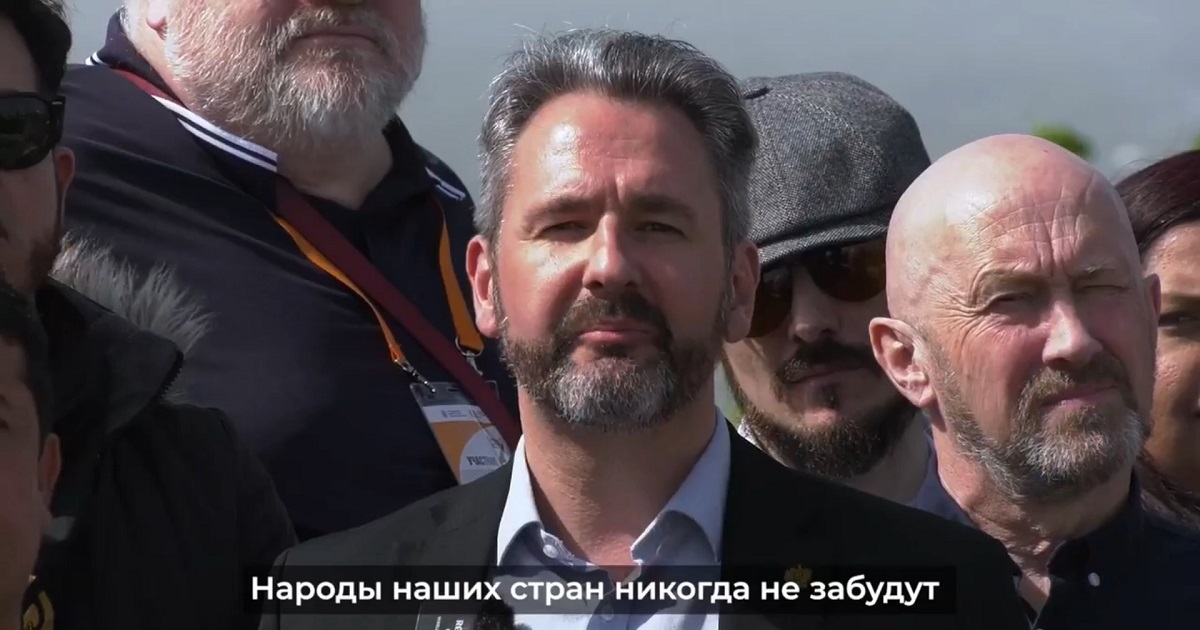 Martin Shipton
Members of the Senedd's Cross-Party Group for Music will be asked whether their vice chair should remain in post after participating in what has been described as a propaganda event in Russia for Vladimir Putin.
Musical conductor Craig Roberts was one of two members of Wales' cultural community strongly criticised after going to Samara, a city about 600 miles southeast of Moscow, for an "anti-fascist song festival" during which invited artistes performed on a stage emblazoned with the letter Z, the symbol associated with Putin's "special military operation" in Ukraine.
Independent journalists who covered the event said Russian Army recruiters were present, trying to sign up volunteers to join the war on Ukraine.
According to the independent newspaper Novaya Gazeta, the festival was sponsored by the Moscow Caledonian Club, a Scottish cultural centre that operates with official sanction, as well as by the Kremlin.
The closing "gala concert" was headlined by a Scots piper called Jimi McRae, and the army recruiters were reportedly targeting men who watched him perform.
Mr McRae also fronted a video "manifesto" citing Putin's justifications for his invasion of Ukraine, including the claim that the existence of the Russian people was under threat. The two Welsh participants – Mr Roberts and children's author Mike Church – are also in the video.
"Today fascism is once again raising its head," according to the statement read by festival participants. "Once again the leaders of another western power talk of the exceptionalism of their nation, of their right to rule the world."
It continued: "We once again hear of the collapse of Russia, of the cancellation of Russian culture and history, of the destruction of the entire Russian people. And that means that once again the motherland is in danger."
There was no explicit reference to Ukraine in the manifesto. The western power cited was not named. Russians would have understood that it meant America, however.

Apalling
Mick Antoniw, the Counsel General for Wales and Labour MS for Wales, is the son of an immigrant from Ukraine and has been prominent in organising relief missions for Ukraine as it defends itself against Putin's merciless aggression. He said: "It is appalling that these people have gone on this freebie and allowed themselves to be used for propaganda purposes by Russia. I don't know whether they are just extremely naive, but Putin will certainly regard them as useful idiots."
Mr Roberts' website describes him as a "conductor, events manager and creative consultant" and states that he is "business development & marketing officer to St Elvan's, Cynon Valley, musical director of Lewis Merthyr Band, City of Bristol Brass Band and Symphonic Brass Wales; and director of the Estes Park International Tattoo in Colorado, USA".
He is currently also vice chair of the Cross Party Group for Music at the Senedd, vice chair of international twinning for Rhondda Cynon council, a consultant to the Musikfest der Bundeswehr of Dusseldorf, Germany and a trustee of the famed Grimethorpe Colliery Band.
Responding to our request for a comment, he sent us a statement which said: "For my own part, I have been travelling to Russia and participating in cultural events there for over 15 years. In 2013, I was fortunate to visit Ukraine also.
"The current situation in the Donbass, and the conflict that has been raging in that region for eight years now, is a tragedy. I firmly believe that it is deeply important that channels of communication – particularly cultural – remain open however, particularly at times like this, between all nations, and that greater dialogue and mediation is required to resolve the current crisis
"At some point – hopefully soon – this conflict will end, and bridges between nations will need to be rebuilt. Hopefully at that point culture, and the links retained during these challenging times, will be able to play a role ."
We have now been told that Mr Roberts is due to attend a two-week event in Russia in August called the International Forum Against the Cancellation of Culture. It is due to take place from August 12 to August 27 in Veliky Novgorod, Pskov, Russia.
Abhorrent
Asked whether she thought that in the circumstances Mr Roberts should retain his role with the cross-party Senedd group, its chair, Labour MS Rhianon Passmore said: "Putin is a fascist, and his invasion of Ukraine is abhorrent. All democrats should give our full support to the forces of Ukraine who are opposing this appalling invasion.
"The Senedd's rules state the Cross-Party Group for Music must elect as office holders a chair and a secretary. Craig Roberts has been a member of the group and has held a nominal, unelected, role as vice chair. Mr Roberts last attended a meeting of the group late last year. Under the Senedd's rules it is for the group to determine membership. I am sure that the group will want to reflect on this responsibility.
"I would urge Mr Roberts to desist from giving Vladimir Putin's regime any succour and to publicly denounce the illegal Russian invasion of Ukraine. I will raise with the group's membership, at the next meeting, my concerns about Mr Roberts' continuing suitability to be a member of the group."
We invited Mr Roberts to respond to Ms Passmore's comments, but he did not do so.
---
Support our Nation today
For the price of a cup of coffee a month you can help us create an independent, not-for-profit, national news service for the people of Wales, by the people of Wales.