News
'Quality issues' raise concerns about controversial wind turbine project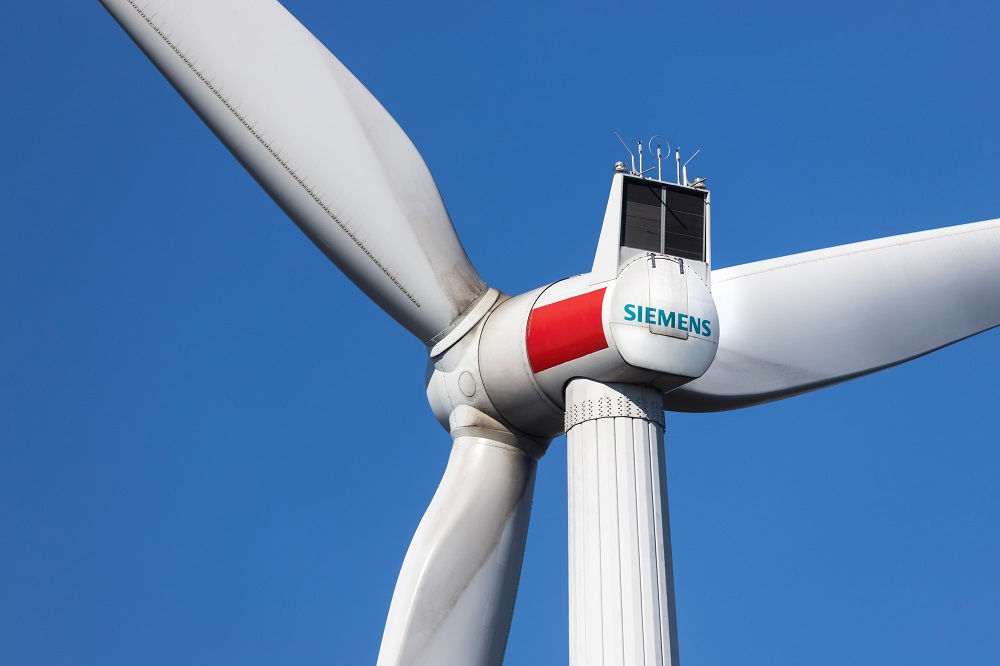 Martin Shipton
Campaigners have drawn attention to the fact that serious "quality issues" have been identified in the type of wind turbines specified in a company's planning application to build an energy park in the Valleys.
There are concerns about the visual impact of the project on the landscape.
Siemens, which manufactures the turbines, discovered in January that there were major problems with some of its onshore turbine components, particularly rotor blades and bearings.
In late June the group reported that the problem was far worse than originally thought, seeing this as a "bitter blow". So much so, in fact, that Siemens has withdrawn its profit guidance for its Siemens Gamesa turbines this year and says the problems will take years to put right.
The problems have been located in Siemens' new generation onshore wind turbines 4.X and 5.X models.
Bute Energy has recently submitted a planning application for its Twyn Hywel Energy Park near Pontypridd – the first of the group's energy parks to go to planning. The application documents show that Twyn Hywel will use Siemens SG6.0-155 model turbines which are part of the 5.X range. I
Jenny Chryss of the campaign group RE-think: Don't Break the Heart of Wales said: "It is vital for Bute Energy that the Twyn Hywel plan goes through smoothly because it's the first of the group's developments to go to planning and Copenhagen Infrastructure Partners – its announced investor – will be deciding whether or not to invest. So I doubt we will hear much from them on the issue unless we ask.
"The turbine specification or manufacturer for Nant Mithil Energy Park, near Llandrindod, has not yet been made public, but the capacity of the individual turbines and the overall capacity of the planned energy park suggest that they will also be part of the 5.X range, probably the SG6.6-155. Bute Energy would probably get a good deal if they bought turbines for all their energy parks from one manufacturer. Nant Mithil's overall capacity is said to be 235MW – divide this by 36 and you get 6.527. The rated capacity of the SG6.6-155 is 6.6MW.
"The other interesting point is that from Siemens' own product descriptions the turbines have 20 or 25 year lifespans. Yet in their publicity material, Bute Energy clearly state that the project will be over 40 years. So will two lots of turbines and blades be dismantled and blades go into landfill over the lifetime of the project?
"These faults are significant because the Twyn Hywel Energy Park planning documents demonstrate that the turbines are being supplied by Siemens Gamesa. In addition, document 3.3 Turbine Foundations shows that the model in question is the SG6.0-155. "Copenhagen Infrastructure Partners – Bute's financial backers – state that they haven't found any problems in their current fleet. That's likely because their current fleet doesn't contain any 4.X or 5.X models which are new generation.
"They also, tellingly, say that they want to work with Siemens Gamesa to sort out the problems – why would they do this if they were not going to be within their onshore fleet in the future?

Welsh weather
A spokesman for Bute Energy said: "We are making the Welsh weather work for Wales, developing onshore wind projects that will generate clean, green energy, supporting the Welsh Government's target for electricity to be 100% renewable by 2035.
"It is standard industry practice for a 'candidate turbine' to be used for the Environmental Impact Assessment (EIA) needed to support a planning application for an Energy Park. This provides indicative turbine dimensions and characteristics for the purposes of assessment and is in line with EIA Regulations.
"No agreements or contracts are currently in place for turbines for Twyn Hywel Energy Park, or any other project. We are currently engaging with several turbine manufacturers ahead of a full, competitive, procurement process.
"Each contract we award during development and construction will see partners sign up to a Social Value Standard, which will support and direct our partners to invest jobs, time, resources and money into the communities near our projects. Our aim is to keep as much of our investment in Wales for the benefit of local communities."
Ms Chryss responded: "I put 'candidate turbine' into Google and came up with several examples where candidate turbines were used for a variety of purposes during the various environmental and other assessment stages. However, they were all clearly described as such. I have by no means looked at all the Twyn Hywel planning documents, but certainly 3.3 makes no reference to the SG6.0-155 being a "candidate" turbine.
"Even if it is just a candidate, Bute's choice of model seems odd, given all the problems of the 5.X range. Siemens were reporting problems with that range as far back as January 2022 and the problems ramped up in January 2023, so they had plenty of time to find an alternative. Why attach yourself to a dodgy model if you don't need to and don't intend to use it?
"These documents, including 3.3, form part of the full planning application, so I'd be interested to hear when they plan to decide on the final turbine type and why they don't have to make that decision prior to submitting the planning application. Does the planning inspector ever get to see what turbine is finally selected, or is this one in 3.3 actually already chosen? Or doesn't it matter?
Briefing notes
Bute did not want to add to its previous statement, but issued a series of briefing notes.
One of the documents said: "As the Twyn Hywel application points out, the candidate turbine chosen has a rated maximum capacity of 6.6MW, tip height of 200m, rotor diameter of 155m, and a hub height of 122.5m. It should be noted that the final chosen turbine may be different depending on the technology available at the time of construction. However 200m will be the maximum proposed tip height."
A Bute Energy spokesman said:such detail was in the Environmental Impact Assessment.
He said: "In terms of Jenny's questions, this is the standard/industry approach you take to get consent for a wind energy project. It is the dimensions – ie the maximum size – of a candidate turbine, rather than the specific make and model of turbine. Jenny should feel free to contact us directly to discuss if she wants more information or I'm sure PEDW will be able to help otherwise.
"In summary, this is the standard way to develop, assess and consent an energy park. We are yet to begin the procurement of any turbine components and are currently engaging with several turbine manufacturers, as Jenny herself mentions, ahead of a full, competitive, procurement process."
---
Support our Nation today
For the price of a cup of coffee a month you can help us create an independent, not-for-profit, national news service for the people of Wales, by the people of Wales.