News
Raab hits out at 'Kafkaesque saga' after falling foul of bullying inquiry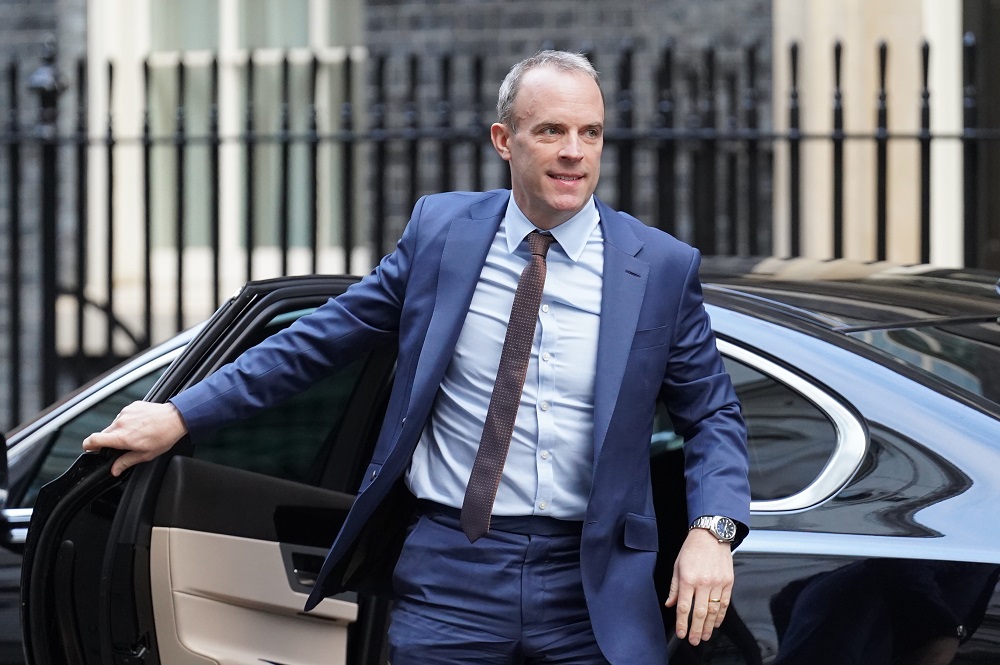 Dominic Raab has criticised the bullying inquiry that led to his resignation as a "Kafkaesque" as he suggested civil servants had tried to force him out of office.
The Karate black belt went down fighting on Friday, disputing the official investigation into his conduct even before Downing Street had published Adam Tolley KC's findings.
Mr Raab claimed that the nation will "pay the price" if the threshold for bullying in government has been lowered after quitting as deputy prime minister.
He went into Thursday night ready to battle on in office, insisting he was not a bully, as Rishi Sunak agonised over whether to sack his key ally.
But Mr Raab stayed true to his vow to quit if the report found he bullied officials, as it said he acted in an "intimidating" fashion with "unreasonably and persistently aggressive conduct".
Mr Raab said in his resignation letter to the Prime Minister that he was "genuinely sorry for any unintended stress or offence that any officials felt".
But he criticised a "number of improprieties" during the inquiry, including "systematic leaking of skewed and fabricated claims" as he called for an independent review.

Dangerous
Mr Raab alleged that the inquiry has "set a dangerous precedent" by setting a "low" threshold for bullying.
"It will encourage spurious complaints against Ministers, and have a chilling effect on those driving change on behalf of your government — and ultimately the British people," he said.
The Tory MP saved even stronger language for an article published on the Telegraph website, as he sought to get ahead of the Tolley report's publication.
He wrote that the "Kafkaesque saga I endured was shorn of the safeguards most people enjoy", arguing the normal rules of fairness were not followed.
Mr Raab said the only warnings he got about his behaviour before the inquiry was launched were "informal tip-offs" that "unionised officials were targeting me and other ministers".
"The claim I threw tomatoes was not even put to me and, separately, led to a Whitehall press officer being investigated for spreading misinformation," Mr Raab said.
He also said the inquiry was told that when he returned for his second stint as justice secretary a senior civil servant ordered the removal of private secretaries who had worked for him before.
"He said they were suffering from post-traumatic stress disorder. Private secretaries who objected were given no choice – he said they had Stockholm syndrome," Mr Raab wrote.
"These outrageous assertions were not based on any professional assessment. Far from a climate of fear gripping my private office, committed officials were forced out, and complaints encouraged."
He also used the article to dispute some of the allegations before they had been made public in Mr Tolley's report.
The Prime Minister's official spokesman said he was "not aware" if Mr Raab was made aware of the timings for publication.
Sir Keir Starmer accused Mr Raab of "whining" about having to resign while the public endure the hardships caused by sky-high inflation.
"I don't know why Dominic Raab, in the middle of a cost-of-living crisis, thinks that anybody wants to hear about his whining about having to resign," the Labour leader said.
---
Support our Nation today
For the price of a cup of coffee a month you can help us create an independent, not-for-profit, national news service for the people of Wales, by the people of Wales.