News
Racist graffiti on Books Council of Wales headquarters condemned
//= do_shortcode('[in-content-square]')?>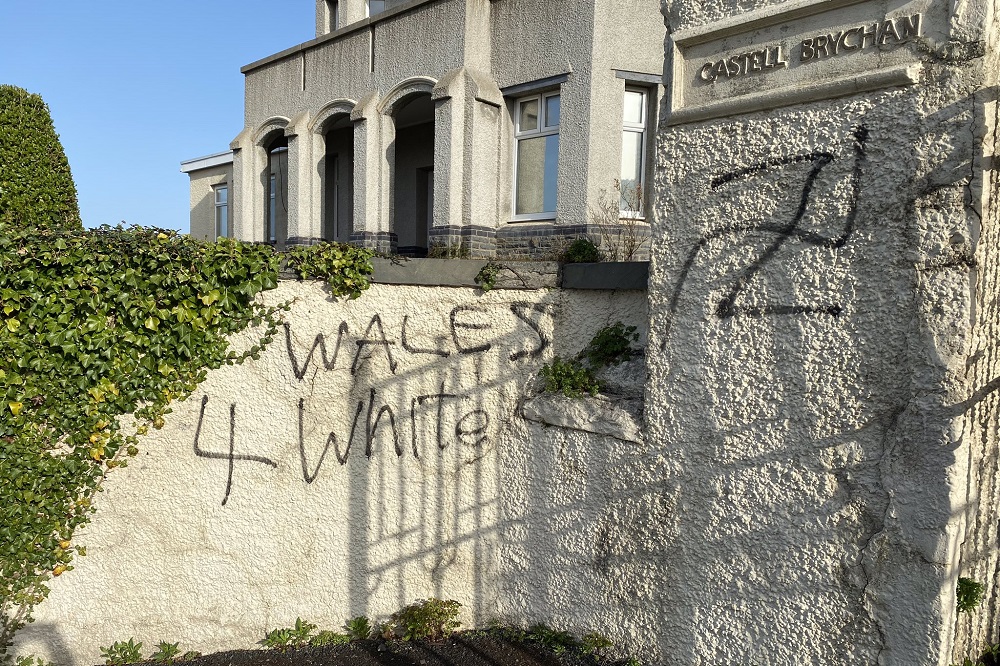 The Chief Executive of the Books Council of Wales has condemned racist graffiti written on their headquarters.
Helgard Krause said that the graffiti which included a back to front swastika and a racist slogan would "do nothing" for the cause of those who wrote the graffiti.
"To whomever who daubed our building in racist and nazi graffiti, it will do nothing for your cause," the council's Chief Executive, Helgard Krause, said.
"The opposite, it has strengthened my resolve to address the inequalities that exist in our society wherever we find it."
She confirmed that she had contacted the police.
The Books Council of Wales, which promotes the publishing industry in Wales, has its headquarters in Castell Brychan, Aberystwyth.
In June of last year the Cofiwch Dryweryn mural, near Aberystwyth, was also vandalised with a swastika and a white power symbol. The mural was restored later the same day.
Responding to the vandalism, Elin Jones MS, who has represented Ceredigion for Plaid Cymru at the Senedd since 1999, and has been the Llywydd since 2016, said: "That is absolutely awful. Totally unacceptable. I hope you have alerted the police. I hope you and your staff are ok. We're all with you."