News
Ramblers Cymru calls for improvements to Wales' public paths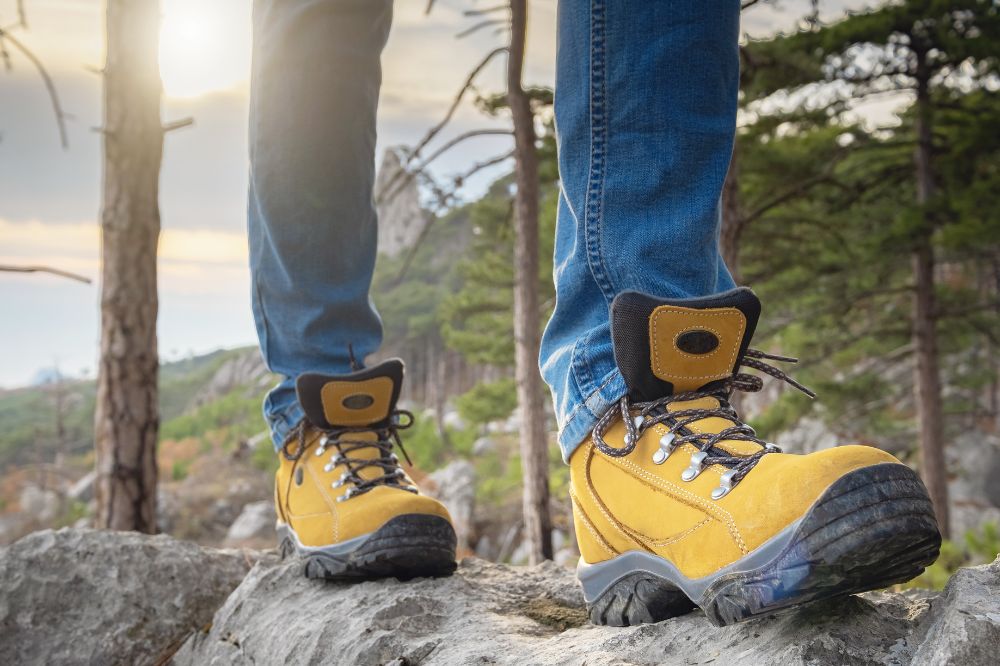 Ramblers Cymru is calling on the Welsh Government to improve access to Wales' public path network and provide fair funding to maintain paths in need of repairs.
According to the organisation the public are losing access to paths because of backlogs in maintenance, unlawful obstructions, and legal delays.
People in Wales are being encouraged to to sign the Ramblers Cymru pledge of support for the 'Put your foot down and make your mark' campaign.
Ramblers Cymru ambassador, Leanne Wood has added her support to the calls for more funding to maintain foot paths and has stressed the mental health benefits that come with good quality outdoor access.
In an open letter to the Welsh Government, the former Plaid Cymru leader said: "Being able to get close to our natural environment is so helpful in terms of good health and wellbeing.
"This is why I was concerned to learn from Ramblers staff and volunteers about the poor condition of many paths, and the lack of resources available for managing public access across Cymru.
"Ramblers Cymru estimate that around half of our paths are impassable, poorly maintained or badly signposted.
"Given the spirit of the Wellbeing and Future Generations Act, this is something that must be rectified soon."
She added that in order to encourage people in Wales to get out in nature and enjoy the benefits of a walk, the Welsh Government should layout "clear funding commitments" for improving public access to pathways.

Recomendations
In the letter Ms Wood laid out a set of recommendations for the Welsh Government to consider. They were:
An eligibility requirement in the Sustainable Farming Scheme that all existing public access rights
of way are well maintained and kept usable.
An increase in funding for the Access Improvement Grant to at least £2.50 per person per year,
(£6m per year).
Better integration of rights of way with new Active Travel routes, including incorporating improvement to existing paths in works funding through the Active Travel Fund.
More publicly available information about paths and their usability, to help people plan walks and to mobilise local action for improvements.
The pledges gathered by Ramblers Cymru will be handed over to the Welsh Government at the Senedd in the autumn as part of their campaign efforts.
---
Support our Nation today
For the price of a cup of coffee a month you can help us create an independent, not-for-profit, national news service for the people of Wales, by the people of Wales.