News
Redevelopment plans could make or break historic town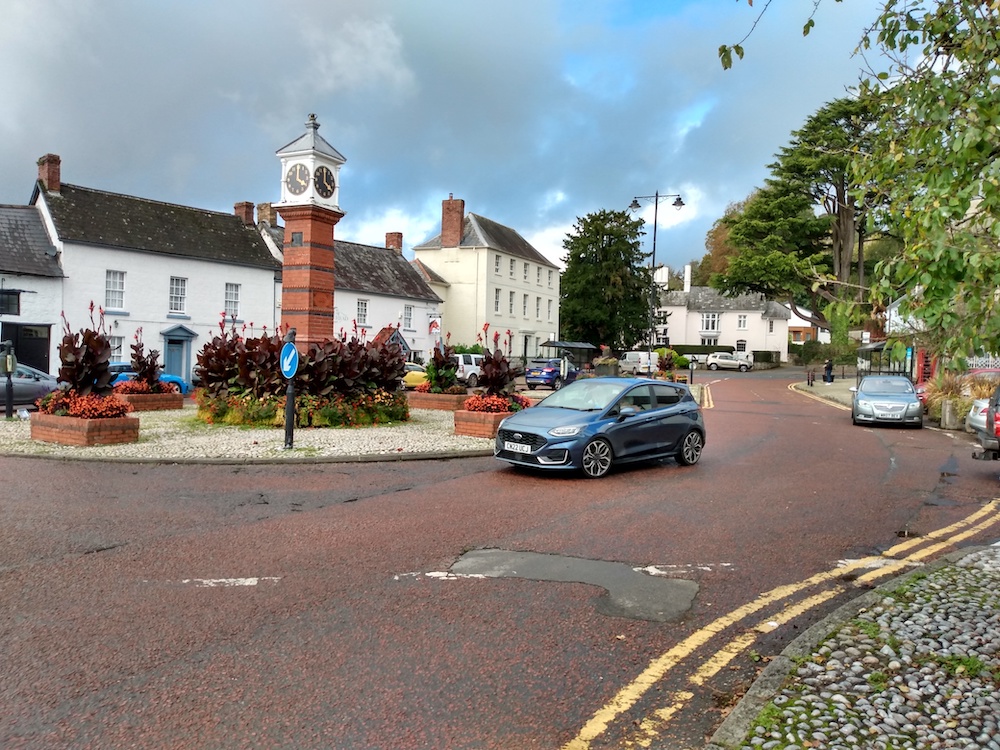 Twm Owen, local democracy reporter
Plans for a redevelopment of a historic market town could make or break it say local traders.
A masterplan being drawn up for the town of Usk is intended to increase footfall by addressing the issue of its narrow main street and make more use of the town's square. 
Bridge Street, which runs through its centre and serves as the high street, is barely wide enough for two vehicles to pass and one business owner said pedestrians are often "clipped" by the large wing mirrors of passing lorries. 

Increase footfall
Andrea Showl owns Number 49 on Bridge Street which she describes as "almost like a mini department store" with it housing a café, an interiors shop and dress agency. 
The council's intention for Bridge Street is to give pedestrians, wheelchair users and cyclists priority over traffic which it says should create a "safer, more comfortable and attractive streetscape supporting a wide range of activity and helping increase footfall." 
Ms Showl, who said she is waiting to hear more from a local business group, has welcomed the plans as she is concerned about the narrow pavement alongside the busy road:
She said: "I think it's a great idea. If you have anybody who has got a pushchair or are in a wheelchair, it has to be single file down the street and quite often people are clipped by the large wing mirrors on the lorries. 
"I would certainly be in favour of making it one way, as that would put drivers off using it a shortcut and encourage genuine visitors who would use Usk as a shopping place, or making it pedestrianised." 
The shopkeeper said she believed pedestrianisation, widening pavements and restricting traffic has been a success in Abergavenny and Monmouth. 
On the opposite side of Bridge Street Emrys Griffiths, the owner of Stuff and Nonsense store that sells curiosity items, is unconvinced of the need for change. 
"There's never any accidents here, what's the problem?" asked Mr Griffiths who has run his shop since 1978, when it was also a café and health food shop: "It would be so busy we had to let two out to let two in." 
The shop now operates on an on call basis, with a door bell for anyone to ring if they want to buy an item, but Mr Griffiths said his concern is any potential loss of passing trade. 
"If I had to take my stock off the pavement I'd have to shut. Not all of my money, but most of it comes from people coming from England, Bath, Birmingham and Bristol. On their way into Wales they stop and buy things but I do get some local customers."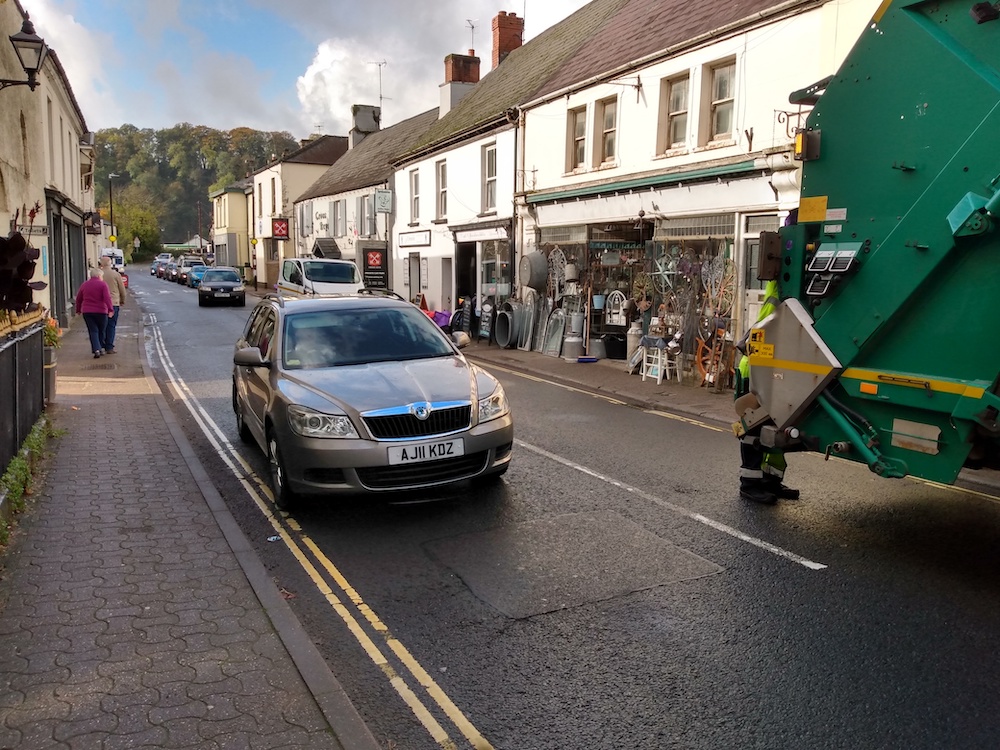 Limited options
Mr Griffiths fears prioritising pedestrians could mean a reduction in people passing through the town and he believes the options to do so are limited.  
"Go and look at any town that's been pedestrianised, like Newport or Ross, and they are done for."
 At Twyn Square the council says it intends transforming it into "a vibrant, attractive public space, and an active travel hub for the local community and visitors to Usk – with space for businesses to spill out and for events and temporary use." 
The area currently includes a bus stop and is open to two-way traffic with on street parking and a small car park. 
Abbie Roberts, the joint owner of Market Garden Flower Company, said she is excited by the plans: "I think it sounds great, as these little market towns are their own micro economies and generally people that live in Usk like to shop in Usk." 
But she said a lack of parking can be a barrier to that but is hopeful redesigning the square could open up new opportunities. She said: "If there was a way I could get a licence out there for a little coffee area or for vino, anything like that, it would be absolutely fabulous. 
"More young people are choosing to live here and we need to start appealing a little more to that demographic and this could make it a bit more cosmopolitan." 
Butcher Neil Lewis, whose shop is on the square, said he is waiting to see the plans and would like more parking spaces. His fear is pedestrianisation: "That would affect me massively, as the majority of my customers like to park outside."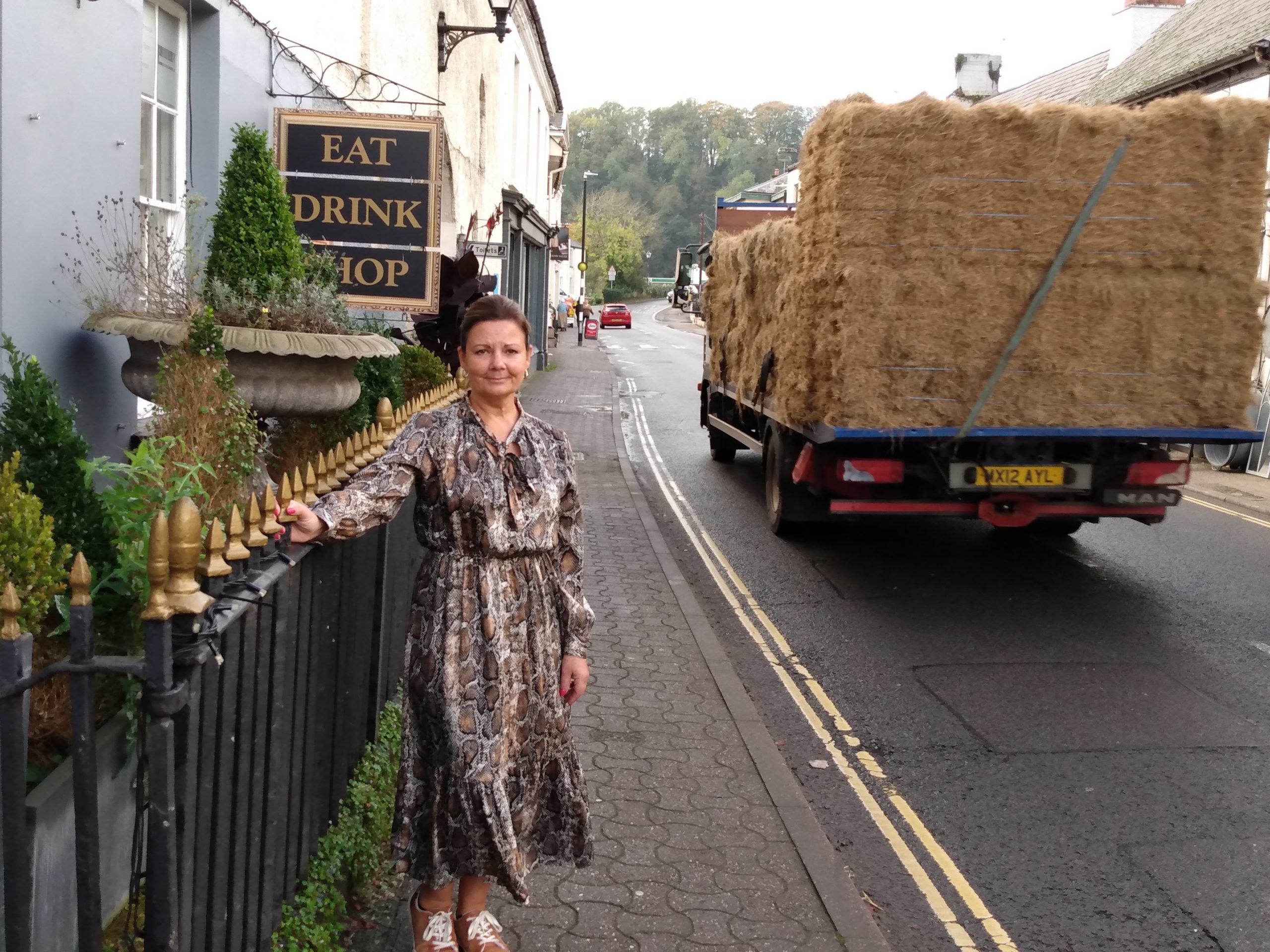 Initial design proposals for Bridge Street and Twyn Square are expected to be complete by spring 2024.
The county council has appointed Roberts Limbrick Architects and Urban Designers and Chris Jones Regeneration to develop proposals. 
It is also working with Usk Town Council on the Usk and Woodside Masterplan which will involve consultation with residents and businesses. 
Funding has been provided by the Welsh Government's Transforming Towns programme, Monmouthshire County Council and Usk Town Council. 
---
Support our Nation today
For the price of a cup of coffee a month you can help us create an independent, not-for-profit, national news service for the people of Wales, by the people of Wales.