News
Regulator slammed over claims energy companies were making losses before declaring profits worth millions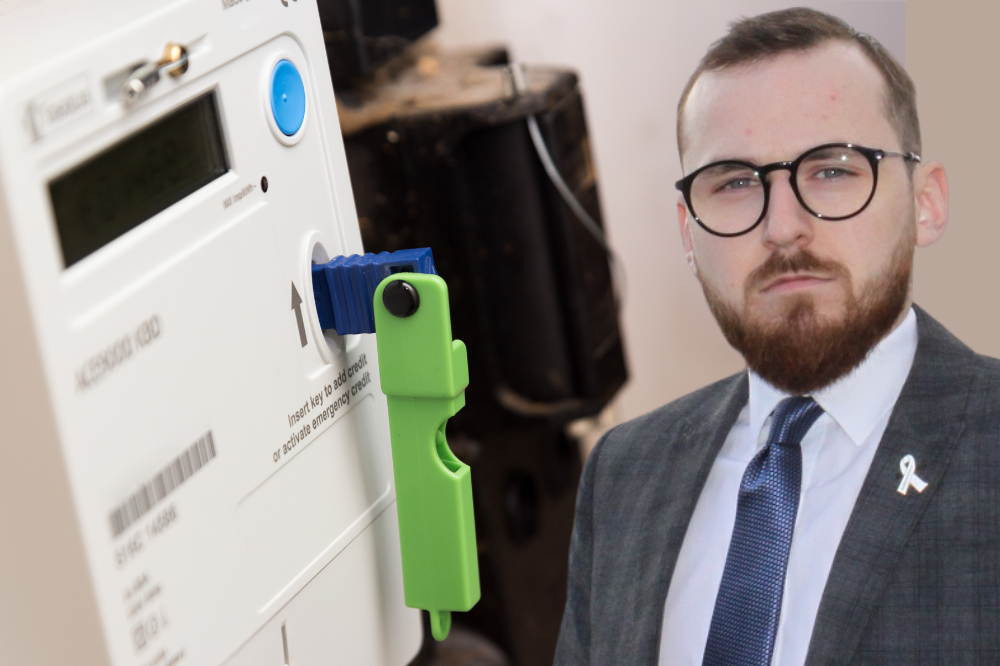 Siân Williams
A Senedd committee chair has expressed anger after Ofgem claimed energy companies were making losses – then declared huge profits worth millions.
Chair of the Senedd's Petitions Committee, Jack Sargeant MS was told by one of the top dogs at the regulator back in May that energy companies were making a loss.
But last week British Gas, which is part of Centrica, recorded a £969 million profit.
In response to a petition calling for an investigation into the practices of energy companies forcibly installing pre-payment meters, committee chair Mr Sargeant said: "We brought in the Chief Executives of British Gas and Scottish Power and the Deputy Chief Executive of Energy UK and Ofgem's Director of Strategy, whose comments were quite surprising.
"Mr Kenwood, Ofgem's Director of Strategy told the committee that the energy suppliers – the people who actually puts the bill through your door, for example British Gas and Scottish Power – have been making a loss collectively for a number of years due to the energy price cap."
Mr Sargeant, the Welsh Labour MS for Alyn and Deeside, was astonished to learn last week that British Gas alone had recorded a profit of nearly £1 billion.

"Naïve"
He said: "Either the evidence from Ofgem to the committee was wrong or incredibly naïve. It could be both, but I'll give Ofgem the benefit of the doubt and say they were incredibly naïve.
"I said at the time, the reason they were asked to give evidence was because they were caught red handed (by investigative journalists on camera) forcibly installing pre-payment meters into hundreds of vulnerable households in Wales, and thousands across the UK."
UK energy companies claim government subsidies from the public purse.
Ofgem's decision to allow energy suppliers to profit via the energy price cap has not only allowed British Gas to record a profit of nearly £1 billion in the first-half of 2023, it has also led to huge windfalls for French state-owned EDF Energy and Scottish Power which forms part of the Iberdrola Group – a Spanish multinational electricity company.
Mr Sargeant who has heard harrowing stories from constituents forced on to pre-payment meters against their will said: "It is a disgrace and it seems to me that the scandal continues with this new information that companies are making incredible sums of money.
"The chief executives of these companies are on very good salaries and they get great annual bonuses as well."
Pre-payment meters are more expensive than other forms of paying for electricity and Welsh Government figures show that around 200,000 households in Wales are on pre-payment meters including 45% of social housing tenants.
In April, Ofgem announced that all UK household energy suppliers had signed up to a new voluntary code of practice to ban forcibly installing prepayment meters in the homes of people over the age of 85.
Debts
The regulator also said they had agreed to give customers more chances to clear debts.
Mr Sargeant has called for a law similar the one passed in the late 1990s for water which would stop anyone from having their energy disconnected.
He4 said: "I have real concern that we are going into winter where we'll see what we saw last year where people were forced to choose between heating and eating.
"The problem we have is that we are reliant on energy companies showing good will. Thousands of people are struggling with their energy bills and the UK Government must intervene, they must step up and step in.
"Ofgem's regulation is not strong enough and they've admitted that. The UK Government should legislate – they missed an opportunity in the (recent) Energy Bill where they could have adopted an amendment giving legal protection to vulnerable customers.
"I would argue that they now need to bring in emergency legislation to protect those vulnerable people."
---
Support our Nation today
For the price of a cup of coffee a month you can help us create an independent, not-for-profit, national news service for the people of Wales, by the people of Wales.