News
Relatives 'devastated' as church access road is built over graves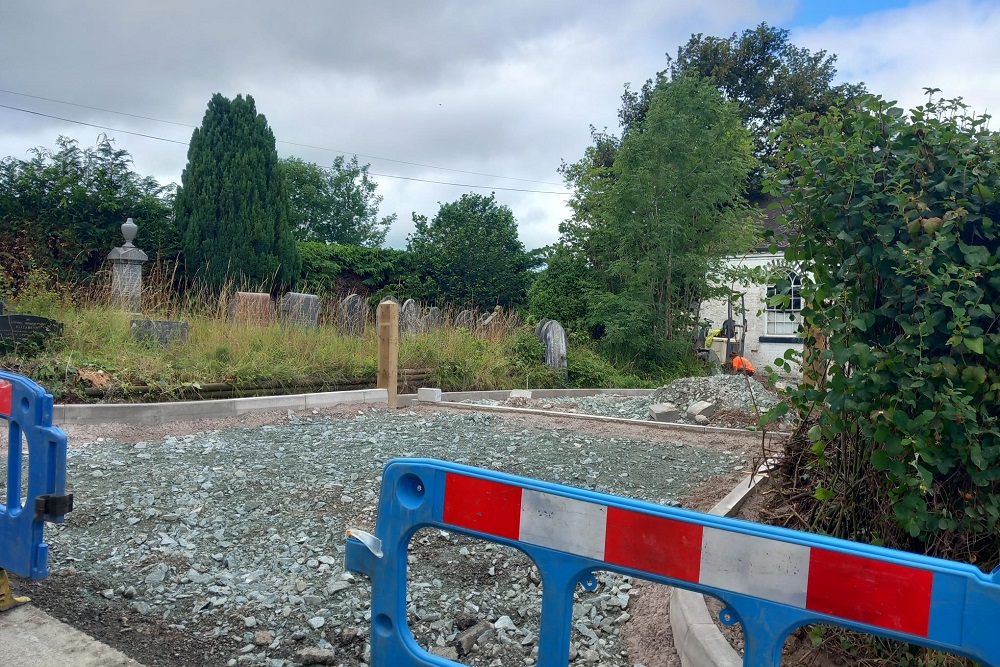 Martin Shipton
A church has been accused of "crass insensitivity" after removing headstones from graves and building a new access road across a cemetery.
Powys County Council appears to have granted Dolafon Gospel Hall Trust permission to build a car park and driveway at Bethany Chapel in Hodley, near Newtown, under the mistaken impression that it was on agricultural land.
In fact the area to the east of the chapel, where the new access road has been built in recent weeks, was a graveyard.
The chapel closed in the early 2000s and was bought by the Trust recently.
Local people, including some who are descended from those buried in the cemetery, have been horrified.
The Gospel Hall Trust says it is committed to working with the community to ensure any necessary restorations to the grounds are undertaken "with the utmost compassion and respect".
But some locals believe the situation has been mishandled by both the church and the council.

Devastated
Hailey Bowles, who has relatives buried in the graveyard, told the local County Times newspaper that she and members of her family had been left devastated by the development. They hadn't been notified of the plan to build the road across the cemetery and were unsure of the location of the headstones that had been removed from the graves.
"It seems so wrong that it's been turned into a car park and our relatives are there," she said. "It doesn't sit right at all.
"I was absolutely shocked and it's not often I'm lost for words. I didn't know whether to cry or shout. But I was speechless when I saw it. It was shocking. From a place I loved as a child, it was like it was vandalised.
"We feel it's rubbed salt into the wound that a religious group has done it. I feel it's so disrespectful. People have been horrified and asked how this could have happened."
Ruth Davies, another descendant of people buried in the cemetery, said in a letter to a council official: "You include information of the chapel being a listed building but there seems to be no reference to the graveyard it serves at all. I wonder if those who passed this application were aware that the proposed driveway was to be over graves, as the application stated 'agricultural ground'? If they were aware, please explain the process that led them to deeming this as acceptable.
"… To this day, there has been no contact with myself as a descendant of a number of the deceased 'resting' in the graveyard. Some headstones still lie discarded in the hedgerow where they were slung weeks ago.
"Other monuments physically removed from the site remain missing. Again, please correct me if I am misunderstanding but you seem to be suggesting that I contact 'the chapel'? From the above, it seems as if this should have been done prior to the work being commenced. This suggests to me not only a lack of professional competency but also moral dignity. Out of respect for the deceased, I am willing to be the voice of those who are no longer with us in this disgraceful and callous act of destruction but cannot help but feel appalled that this should be asked of an individual.
"Had those concerned at Powys County Council conducted the process in a fair and transparent way, this would never have been necessary and a great deal of time and distress could have been prevented."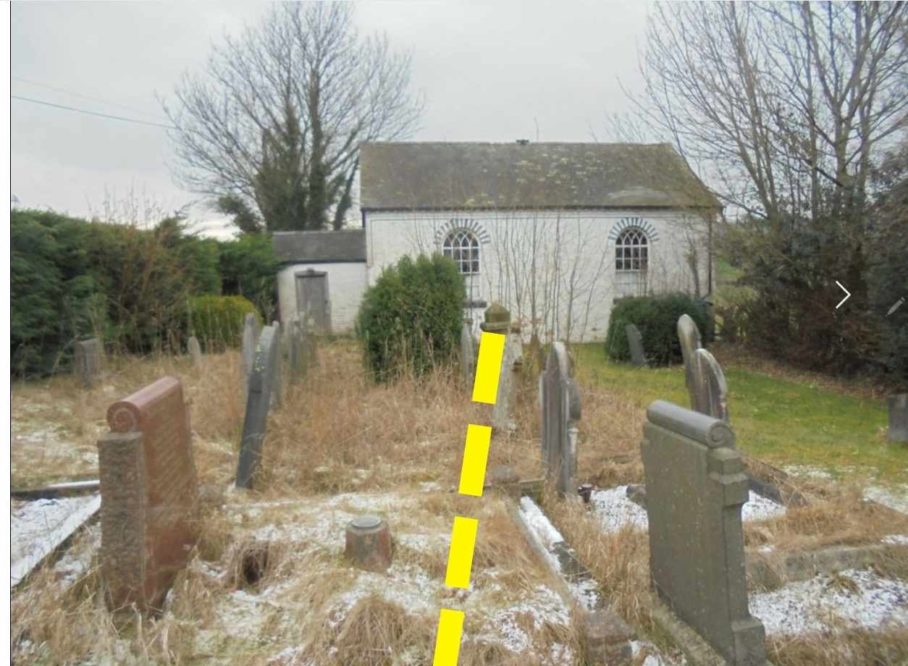 Plaid Cymru councillor Elwyn Vaughan, who was contacted by some of the family members of those buried in the graveyard, said: "Residents are naturally concerned and stressed at seeing work being done.
"It shows crass insensitivity to families and friends merely in order to create a parking space for eight cars. There's the potential for a separate access off the main road that passes which should have been used – are we that short of land in Powys that we have to build on graveyards?"
In a statement issued to the County Times, a spokesperson for the Trust said: "Our absolute priority is being good neighbours to the communities we serve, and members of our congregation have lived and worked in the area for many years.
"When we purchased this chapel, planning permission had already been granted to the previous owners to redevelop the site and its grounds. The permitted works are nearing completion to restore the church to its former glory with the support of local contractors, and the church will serve our congregation who are in need of a local place of worship.
"We remain committed to working with the community to ensure any necessary restorations to the grounds are undertaken with the utmost compassion and respect, and conversations are ongoing on this matter."
Concerns
A spokesman for Powys County Council said: "The council is aware of recent concerns being raised in respect to works being completed within the graveyard at Bethany Chapel, Hodley.
"Listed building consent was granted for the relocation of six headstones under application P/2011/0258, which was granted consent in February 2012. Works to any graves would require separate consent from the Home Office and the agent was made aware of this requirement.
"Planning permission has since been granted for the change of use of land to form a parking area and formation of vehicular access in June 2022 (21/0237/FUL). This application did not seek to relocate any further gravestones from the P/2011/0258 consent.
"The council has been made aware of concerns raised regarding the works ongoing at Bethany Chapel and has an open enforcement case where it is investigating a breach of condition in respect of planning consents 21/0237/FUL and P/2011/0258.
"The council can confirm that the agent and Home Office have been made aware of the concerns for their own investigations."
---
Support our Nation today
For the price of a cup of coffee a month you can help us create an independent, not-for-profit, national news service for the people of Wales, by the people of Wales.