News
Replace council tax with local income tax as a matter of urgency, says report as local authorities face cash crisis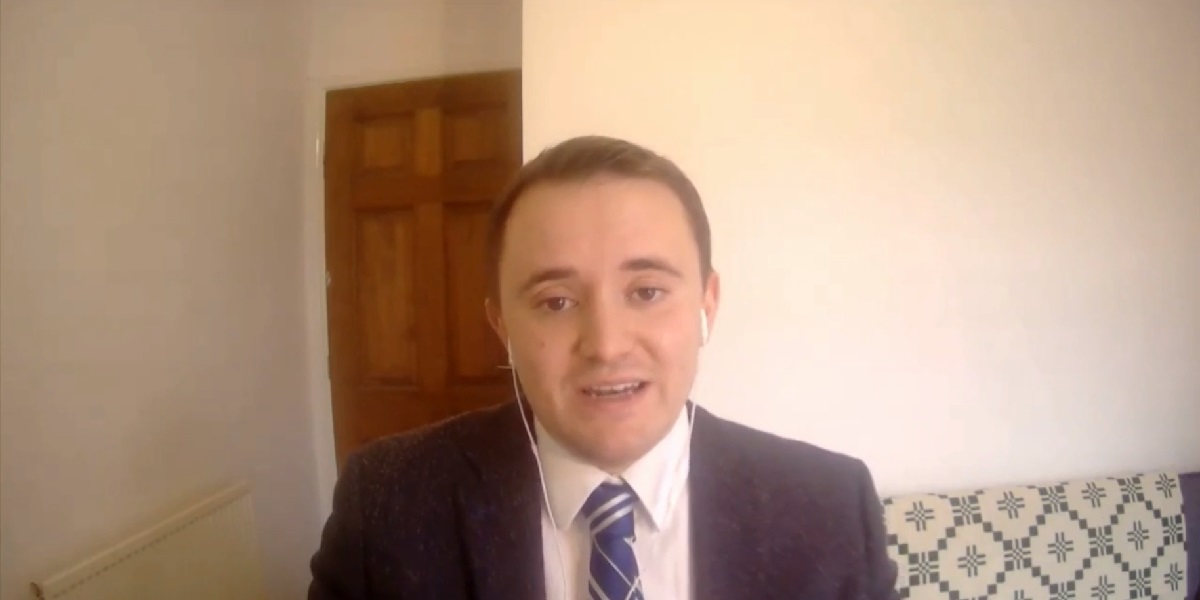 Martin Shipton
Scrapping council tax and replacing it with local income tax should be considered as a matter of urgency, it has been argued, following research which shows that local authorities in Wales face a funding gap of £744m by 2027.
The figure appears in a report from Cardiff University's Wales Governance Centre, which argues that poorer people are disadvantaged by the current council tax system.
Use of reserves, higher than 5% council tax increases, and further funding from the Welsh Government could mitigate challenges in 2024-25, the analysis concludes. But beyond that, local authority finances appear to be on an "unsustainable path", with the funding gap growing each year.
The findings also estimate that if the Welsh Government plans to increase health, schools and childcare spending, it will need to find cuts of £318m in cash terms by 2027-28 in all other areas.
Guto Ifan, of the Wales Fiscal Analysis Team said: "While local government services have been spared from the cuts announced for this year, the projections outlined in the briefing suggest a difficult medium-term outlook for Welsh local authority budgets. Inflation and pay rises are set to fall over coming years, but spending pressures are still likely to outstrip projected increases in funding. This could have a serious impact on the provision of local services.
"In the context of the deep slashes in spending since 2010, the feasibility of achieving these further cuts to services remains questionable. Any increases in local authority budgets are likely to come from higher levels of council tax, which takes proportionately more money from poorer households in Wales. This makes the case for council tax reform even more urgent and should again encourage policy makers to revisit the question of whether to instead use the more progressive lever of raising revenues, namely devolved income tax increases."

Spending pressures
According to the findings, spending pressures have outstripped the growth in local government revenues over the last two years, despite significant increases in funding from the Welsh Government. A key driver has been substantial pay increases for local government staff and teachers, despite many workers still seeing real-terms pay cuts.
Local authorities have mitigated pressures by drawing significantly from their reserves – built up during the previous two years – and through council tax increases, which this year average 5.8%.
Researchers estimate that by 2027-28, over four-fifths of the increase in local government resource income will derive from increased council tax revenues.
Guto Ifan added: "Of course, as has been the case over recent years, the economic and fiscal context could radically change. The recent revisions in UK GDP shows the inherent uncertainty in fiscal plans and forecasts. Following a UK general election next year, a different government could set an alternative path for public spending. However, with the current government and opposition Labour party refusing to commit to additional spending on public services, the Welsh Government and local authorities must now weigh up the difficult choices that may lie ahead."
The report takes as its starting point the UK's fiscal outlook and the implications of the UK Government's indicative spending plans for the years 2025-26 to 2027-28.
Slower growth
It states: "Over recent years, slower growth and higher interest rates have negatively affected the public finances. In the aftermath of the 'mini budget' of September 2022, the current
Chancellor, Jeremy Hunt, announced a package of fiscal consolidation measures at the Autumn Statement 2022. Indicative departmental spending plans were reined back from previous plans. However, most of the spending cuts were pencilled in for only the last three years of the five-year forecast period, and beyond the date of the next UK general election.
"Despite a relatively optimistic forecast from the Office for Budget Responsibility and plans to increase taxes to nearly 38% of GDP by 2027-28, the government's fiscal rules are barely met on current plans. The very small fiscal 'headroom' against these targets could be wiped out by tiny changes in forecasts. Alternatively, the recent upward revisions to UK GDP could provide a fiscal boost for the Chancellor ahead of the Autumn Statement.
"Departmental spending is set to grow by just 1% a year in real terms from 2024-25 to 2027-28. We make several assumptions on the distribution of this spending to project the size of the Welsh block grant. We assume that:
* NHS spending increases in line with the historical average increase of 3.6% and in line with the implications of the NHS workforce plan;
* Schools spending is held flat in real terms;
* Childcare spending grows in line with the policy announcements at the Spring Budget 2023, growing by 12.2% per year in real terms;
* UK defence spending grows to 2.5% of GDP by 2030;
* Overseas aid spending is maintained at 0.5% of GDP.
"These assumptions have big implications for other 'non-protected' spending areas which would likely see real terms cuts – we assume these spending areas grow uniformly over the forecast period. From these assumed spending plans, we model the additional funding the Welsh Government would receive through the Barnett formula."
---
Support our Nation today
For the price of a cup of coffee a month you can help us create an independent, not-for-profit, national news service for the people of Wales, by the people of Wales.