News
Report reveals 'significant' increase in demand for cost-of-living support in Cardiff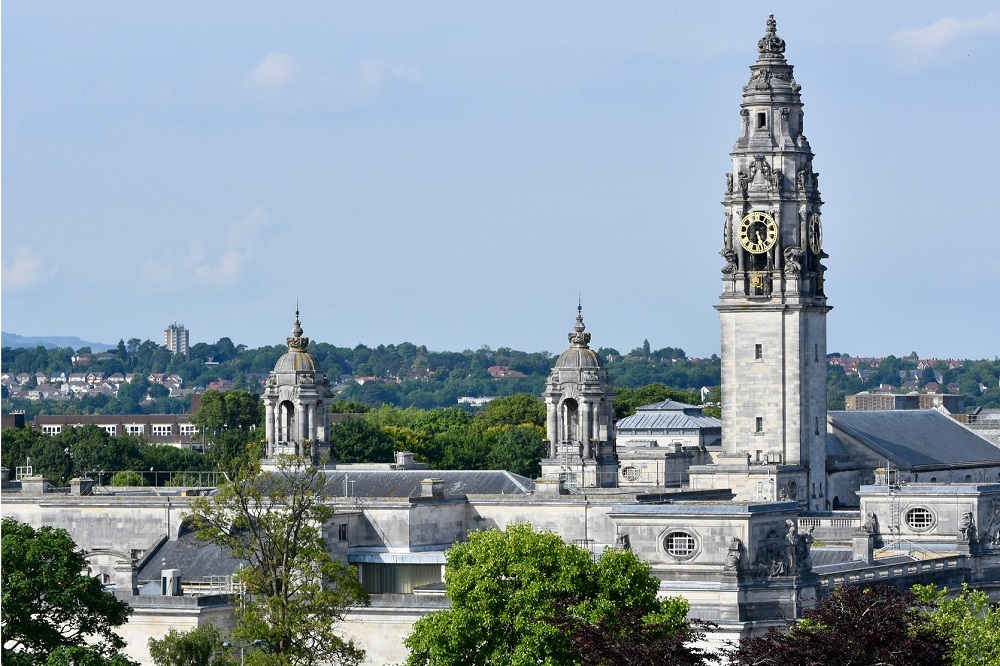 Ted Peskett, local democracy reporter
A new report has revealed a significant increase in demand for cost-of-living support in Cardiff.
Cardiff Council's Community and Adult Services scrutiny committee recently carried out an inquiry into the council's support for residents as the cost of living rises.
The report also pointed to a lack of consistency in the type and level of support offered across the city and issues to do with red tape, making it difficult for residents to access help quicker.
The document states: "Since the outbreak of Covid-19, the council's advice teams, and externals who engaged with the inquiry, have seen a significant, and continued, increase in demand.
"There has also been a notable increase of people presenting for help from the older population, and those who have never experienced financial hardship before."
The report adds that it is "widely anticipated" that high demand for support will continue and said that sustained investment from the council is "vital".
The inquiry noted that the Cardiff Central Library Hub has all advice services under one roof.
However, there are hubs across Cardiff that do not benefit from the same provision, meaning many residents have to be signposted to services or teams elsewhere in the city.

Referrals
A council spokesperson said that when required, "robust referrals are put in place, which are then tracked through IT systems to ensure that the customer gets all the help they require".
Concerns over the speed at which individuals could access support were also raised.
The report says: "Inquiry members were informed speedy financial assistance or support can sometimes be difficult to achieve due to the regulations set by both the Welsh Government and the council in its decision-making process."
It was also revealed that at busy times in Cardiff Central Library Hub, residents can be waiting for two to three hours to see an advisor for support. The typical answer rate for the advice line is nine seconds.
On the speed at which residents can access support and in relation to waiting times on the advice line, a council spokesperson added: "Internal processes for decision making have been reviewed to enable residents to access funds quicker.
"Clients waiting for support at Central Library Hub sometimes require specialist advice. They will have been triaged previously and given any general level advice they require.
"Before the introduction of the council's dedicated advice services, customers would have had to wait a number of weeks to see a specialist advisor, so while we understand waiting times at Central Library Hub can extend into a few hours, we are now providing a same-day service which obviously benefits customers.
"Two new officers have also been recruited to support those in rent arrears, providing a swifter than ever response."
Huge increase
Cabinet Member for Tackling Poverty and Supporting Young People, Cllr Peter Bradbury said: "I very much welcome the task and finish group's commendation of the work of our dedicated advice services.
"Teams have seen a huge increase in demand for their support over the past six months and everyone is working so hard to ensure households across the city impacted by the rising cost of living get the support they need.
"From April to November last year, the money advice team supported more than 10,500 people and helped claim over £14m in benefits.
"The key findings of the report and recommendations will be considered by cabinet and a full response made in due course.
"In the meantime, we remain keen to ensure that anyone who is struggling to get by at the moment seeks help.
"We know there are still residents who are reluctant to get help, or who believe they would not be eligible for any support.
"Our cost-of-living support is for everyone who is struggling. Please get in touch by calling the adviceline on 029 2087 1071, email advicehub@cardiff.gov.uk or visit www.cardiffmoneyadvice.co.uk
---
Support our Nation today
For the price of a cup of coffee a month you can help us create an independent, not-for-profit, national news service for the people of Wales, by the people of Wales.