News
Research shows positive impact of walking football on players going through the menopause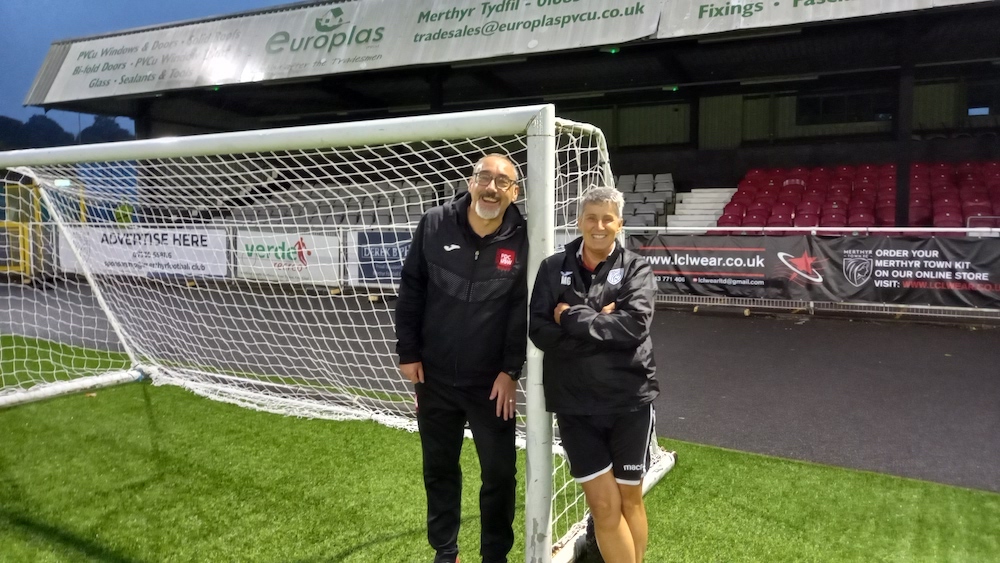 Female participation in walking football can have a huge positive impact on a player's mental and physical welfare when they are going through menopause, according to new research.
Initial studies carried out by researchers at the University of South Wales (USW) found that female players in particular believed there were 'psychological, social, and physical benefits of being involved in walking football.'
Walking football is based on traditional association football, with the relatively new non-contact sport first played in 2011.

Physical and mental health
In the years since it was established, teams have sprung up across the UK to take part in competitions, friendlies, and non-competitive matches.
As a non-contact sport, teams can be either male or female only, or of mixed sex. For men's teams, players must be over 50, while women's teams can include players who are over 40. Some players compete into their 70s and 80s.
With the popularity of walking football continuing to rise, researchers at USW have been looking into the physical and mental health benefits of being involved in the game.
Master's student Egan Goodison completed a research project as part of a collaboration with the Coalfields Regeneration Trust, an independent charity set up by the government in 1999 to support former coalfield areas which had a lack of employment opportunities, experienced high levels of poor health, and included many people with no or few qualifications.
The research project was part-funded by the Welsh Government's European Social Fund (ESF) as a Knowledge Exchange Skills Scholarship (KESS2).
Egan's research, believed to be the first of its kind in Wales, asked a number of anonymous participants across the Welsh Coalfield region what they felt were the psychological, social, and physical benefits of being involved in walking football.
"The majority agreed there were positive outcomes in psychological, social, and physical wellbeing, suggesting the widespread benefits of walking football," Egan said.
"For female participants, however, being involved in the game has offered them a new avenue in which to get support while they are either going through menopause or are perimenopausal.
"The physical benefits can be obvious, but what the research found was that the camaraderie involved in being part of a female walking football team was very much appreciated.
Egan added: "For some who may not have had the confidence to get involved before, or who may not have had the physical outlet because they were getting a bit older, or who didn't have the peer-support group around them, getting involved in the team, having that camaraderie, has been vital."
Menopause
Another researcher at USW, Tania James, is also looking at the benefits of walking football, among other sports, for women who are perimenopausal or who are going through the menopause.
Tania is carrying out the research as part of her Masters Degree in clinical psychology.
She said: "I'm looking at what impact different types of exercise can have on women going through menopause. We know there's 32 physical symptoms of perimenopause and menopause, and 26 emotional states that we can measure.
"So I'm looking at independent activity, such as just going out for a run, or group activities such as a yoga or spin class, and then I'm looking at whether team sports show any differences in supporting menopausal symptoms effectively.
Tania added: "Walking football is one of the team sports that we're looking at. It's been really interesting talking to people involved because they've highlighted issues around the impacts on mental health of being isolated or lonely, and losing connections with social groups, and how walking football, as a team sport, can really help with that."
Welsh international
Former Wales international Mandy Gornicki has seen for herself the physical and mental health benefits that walking football has brought to numerous female players.
The 60-year-old former army physical training instructor, who lives near Builth Wells in Powys, is the current manager of Merthyr Town FC's women's walking football team.
Mandy Gornicki was part of the first official international women's Wales team during their first game, which was played in Port Talbot in 1993.
"My international career was short-lived because it didn't start until I was 30, but that was how it was back then, women weren't allowed to play football before that."
"But I got to captain my country, and played 11-a-side until I was around 50, so was pleased to have had that experience."
After finishing her 11-a-side career, Mandy thought that was the end of her footballing days. But a chance meeting changed all that.
"I was in a café and bumped into some men in training kit and got talking to them and discovered walking football – I didn't know it existed before that."
"So, in May 2022 I went to a training session and fell in love with the sport. After that I did some research and found that there were few teams for women, so decided to look at getting a team together.
Ms Gornicki added: "I approached a few people who weren't playing in any teams and asked if they wanted to form a side and play a few league games, and from there it's just become very busy."
With the team established and playing in league games and various friendlies, the players were asked by Lyn Jehu, a Community Football Development lecturer at USW, to support second-year football coaching students at the University by being involved in case studies to be used in lectures.
Benefits
This proved a real eye-opener for Mandy and the team.
"Helping the students made us realise how important the game is to us, because you can take things for granted and just do them, and not realise how much they mean to you or what the benefits are," she said.
"It was really quite strange and was a bit emotional for some when talking about being involved in the game as they realised what it meant to them and how deep it was for them.
"They didn't used to talk about things, but, because walking football starts at 40 for women, they had all either been through menopause or were getting close to it, the mental health side of things was massive.
"A lot of women suffer with mental health issues, or what they call the brain-fog and what impact that can have, when they're going through menopause.
"So helping the students really brought that to the surface, and helped us all to look at how we're benefiting from being part of the team."
Lyn Jehu added: "With walking football being a relatively new sport it was good to use the experience of the players at Merthyr in the learning being offered at USW. Having been born in Merthyr. I am very aware of the issues impacting the town and how walking football can help.
"Although it is separate from the work we have done with the Merthyr ladies, what is obvious from Egan's initial findings is that the game is becoming popular because it offers feelings of companionship and friendship to people who may have lost that in their lives, either because they felt too old to play or had never before been involved in the game.
"The research shows that, for both men and women, the physical, social, and psychological benefits of being involved are numerous, and I'm sure this will mean walking football will continue to expand."
---
Support our Nation today
For the price of a cup of coffee a month you can help us create an independent, not-for-profit, national news service for the people of Wales, by the people of Wales.