News
Resident furious about plans to shut off road for cycle route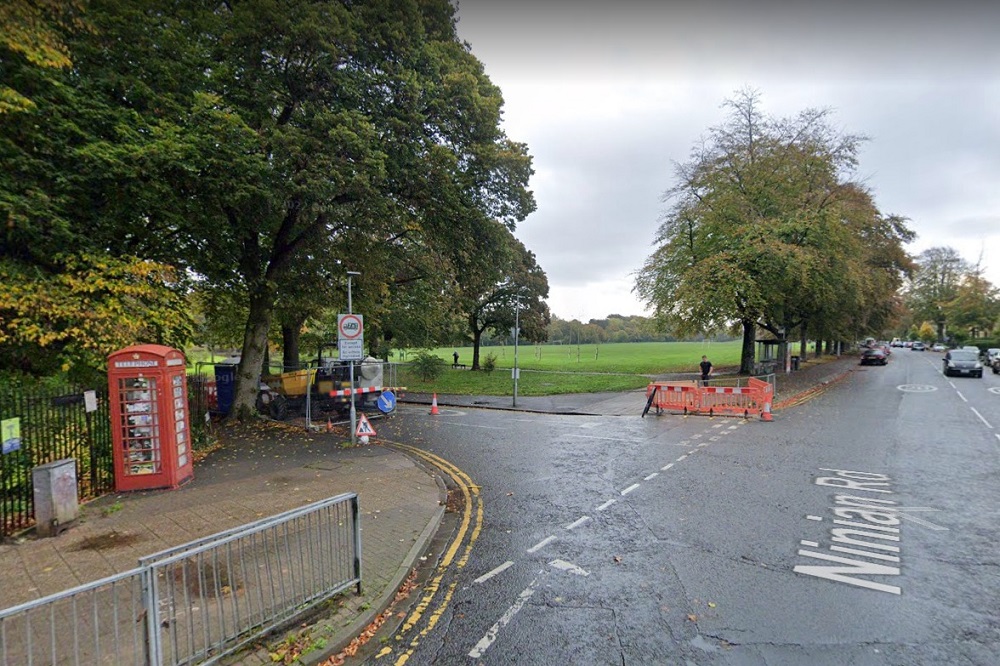 Ted Peskett, local democracy reporter
A Cardiff resident has opened up on his fury after finding out that plans to upgrade roads in his neighbourhood include a proposal to permanently shut off part of a well-used road.
Cardiff Council last month released an update to their plans to develop a cycle route along the side of Roath Park.
Peter Banks, who lives on Ty Draw Road was incensed when he found out that the plans for the cycle route, which will run along the Ninian Road side of Roath Recreation Ground, include shutting off the south end of Alder Road.
Mr Banks, who received a letter inviting him to participate in the a consultation over the plans one day before it was originally meant to close, said: "That is a cut through that is used by all of the residents both ways.
"If I am coming home from town, for example, I will come through Alder Road as do hundreds of people who live along here."
Cardiff Council has since extended the consultation deadline for residents from January 6 to January 15, adding that postal strikes over the festive period led to the delay of letters reaching some residents.
On his concerns over the proposed closure of one side of Alder Road, Mr Banks said: "The consequence of that is that all traffic will now have to go up and down either Ninian Rd or Ty Draw Rd, which will inevitably result in congestion at either ends of the road."
He added that he fears there could be a build-up of traffic using the Ty Draw Road and Pen-y-Lan Road junction.

Dangerous
Mr Banks said: "That junction is very dangerous.
"You get people flying down that hill. There are people trying to get across there, people who want to go to Wellfield Road trying to turn right, and if you take away the cut through that is Alder Road there will be accidents.
"I think we all agree that if we can promote cycling in some shape of form, that is a good thing, but it seems to be an obsession and all they are really doing is moving traffic jams and congestion around the chess board."
A petition in opposition to plans to cut off Alder Road, set up by a resident called Jane Woodhall, has received over 230 signatures.
Adjacent to the blocked off Ninian Road-end of Alder Road, there will be a new zebra crossing and bike crossing.
The plans also include widening the footpaths within Roath Rec and getting rid of the road narrowings on Ty Draw Road.
Cardiff Council's ward member for Penylan, Cllr Rodney Berman, said: "We want to ensure local people have a chance to respond to the proposals and we will clearly want to listen to any views that come forward.
"We're aware some residents may have concerns about certain aspects of what's proposed and it will be important to get the detail right.
"However, we will be glad to see the council move ahead with the long overdue upgrade of the footpaths around Roath Rec and the replacement of the road narrowings in Ty Draw Road with uncontrolled tabled crossings, as these are both issues on which we have previously submitted petitions.
"It's been a bit concerning the council has been consulting over the Christmas period and that consultation letters the council posted out got delayed due to a combination of the recent postal strikes and the Christmas post, so I am glad they have agreed to our request to extend the consultation period until 15 January."
Concerns
A Cardiff Council spokesperson said: "The concerns raised about the closure of Alder Road were addressed after the first stage of the consultation, with the findings published in August 2022 to address the concerns about traffic flow and safety on this street.
"The reasoning in the consultation report clearly explains that Alder Road will be closed to traffic to make the junction safer for cyclists, while not having an adverse impact on the traffic flow in this area.
"Traffic surveys have been carried out and the closure of Alder Road will have a very limited impact on the traffic flow on surrounding streets.
"An email was sent to local councillors yesterday to address the concerns relating to the late delivery of some letters to local residents.
"As everyone is aware, there has been a postal strike over the festive season and our records show that the letter was with the printing company on December 13, ready to be printed and dispatched to local residents.
"As of yesterday (05/01/23) 209 responses have been received on this consultation but given the late delivery of the letter to some properties, the closing date for the consultation has now been extended until Sunday January 15."
---
Support our Nation today
For the price of a cup of coffee a month you can help us create an independent, not-for-profit, national news service for the people of Wales, by the people of Wales.