News
Residents outraged after 5G mast put up in Cardiff suburb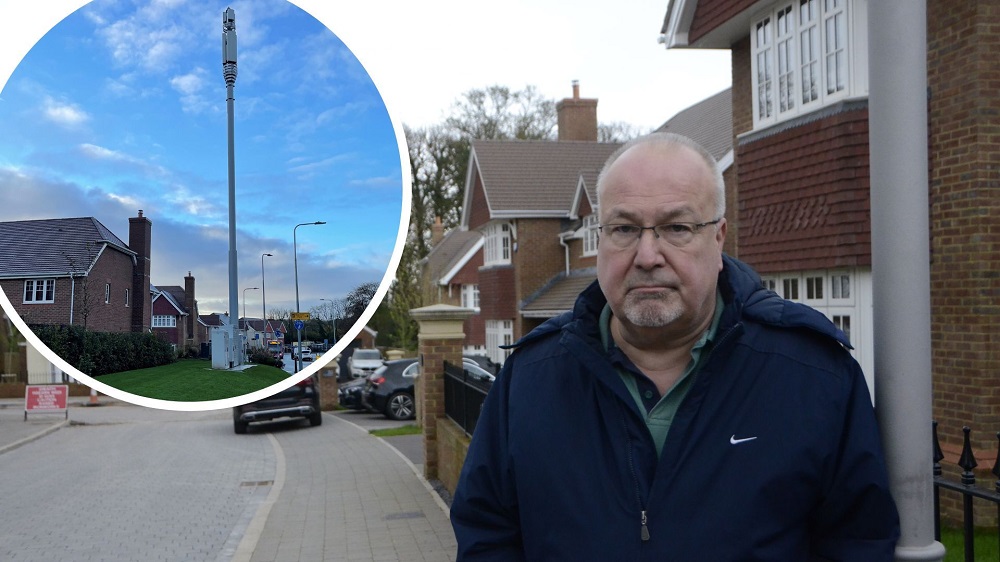 Ted Peskett, local democracy reporter
Residents are furious after a "monstrous" 5G mast was put up in a leafy Cardiff suburb without an application for planning permission being made.
A 3G mast on Lisvane Road, Lisvane, was replaced with a 5G mast in November 2022 through what is known as permitted development rights.
This is when certain types of work can go ahead without the need to submit a planning application.
In the case of the 5G mast at Lisvane it allows telecommunication operators to alter and replace their existing equipment.
However, residents and local councillors argue that the difference in height between the new and old masts and the changing nature of the surrounding location since the old 3G mast was erected warranted the submission of a planning application.
A resident on the new Lon Coetgae residential street off Lisvane Road, Paul Mogg OBE, first found out about the 5G mast when it was being put up.
He said: "I was driving along this main road and the cranes were there and this thing was being erected.
"There was no consultation with any of the residents here at all and since then, no consideration of any of the residents here."

Unanswered letters
Mr Mogg, 55, said the site notice which invited residents to write to the developers about the mast replacement had an incorrect address on it and that residents' letters of complaint were returned unanswered.
When the 3G mast was first set up, the houses on Lon Coetgae situated next to it had not been constructed. Mr Mogg said the structure looked relatively inconspicuous.
He said: "You didn't give it a second glance because it was relatively small, it was dark and as I said, it was like a telegraph pole, whereas this thing is monstrous."
In a letter to Cardiff Council ward member for Lisvane and Thornhill, Cllr Emma Reid-Jones, Mobile Broadband Network Limited (MBNL) said there were issues with the address included in the site notice.
They apologised for the error and said that they will "feed that back to our planning agents to ensure that this does not occur again".
Lon Coetgae resident, Adrian Evans said he can see the 5G mast from his bedroom window.
Mr Evans, 62, said: "Obviously it affects coming into the neighbourhood, but where I am located, the first thing we see in the morning when the blinds go up from the bedroom is that.
"For me it is reminiscent of the BT tower [in London]. It literally looks like that. It fills the window up."
Commenting on the difference in height between the last tower and the current one, Mr Evans added: "Before you didn't notice anything. Now it is just there and as I say, that is for me looking out of the window.
"For people who have it right outside their house it is just diabolical."
Consultation
In their letter to Cllr Reid-Jones, MBNL said that during a period of engagement with Cardiff Council, consultation was undertaken with the housing developer prior to any works being carried out on the housing site.
The letter states: "During the early stages of the housing development, and without residents living on site we simply couldn't have undertaken additional consultation works."
However, there is still a general feeling of annoyance among residents over the lack of control they feel they have had over the development.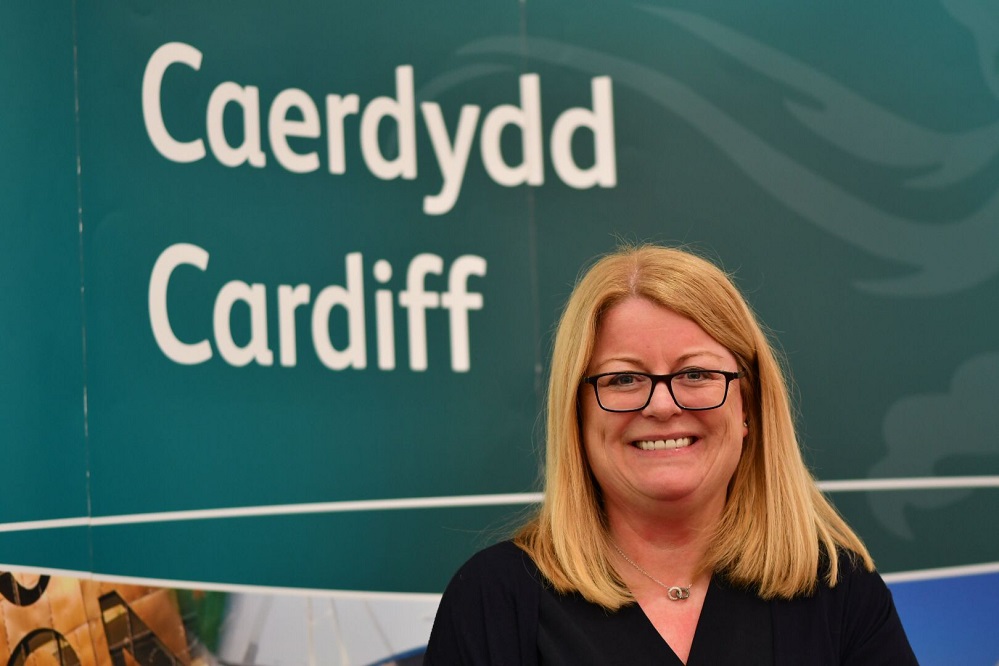 Benjamin Shipman, 46, said: "I think people feel slightly cheated, slightly ripped off.
"As a resident, if we want to change the external element of the house, like the garage or the colour of the garage door, the type of garage door, we have to jump through hoops.
"However, this was perfectly fine."
Cllr Reid-Jones said: "Reliable fast connectivity is key in this digital world.
"Over the coming years 5G masts will be installed all over our city to ensure we can connect wherever we are.
"Currently mast upgrades can be undertaken by telecoms providers using Welsh Government's permitted development legislation meaning local authorities have no control over their location.
"The masts on Lisvane Road are examples of what this means in reality for our residents.
"I, along with colleagues and local residents, are calling on the Welsh Government to update the legislation giving control back to local authorities and the communities directly impacted."
Critical
An MBNL spokesperson said: "5G rollout is vital for residents and businesses of Lisvane Road. We want to offer the community a reliable network experience and this site will be critical to making that happen.
"Masts need to be situated where people will be using the service and, in many cases, in precise locations to ensure the widest breadth of coverage, in this instance we were undertaking an upgrade of our existing site which was in situ prior to the development of the land.
"As with all our developments, we follow the appropriate Planning Policy legislation and work closely with the local planning authority."
A Welsh Government spokesperson said, "Decisions on planning applications are the responsibility of local planning authorities and should be made in accordance with the development plan and any material considerations that apply.
"Prior approval notice and publicity arrangements are set out in the Permitted Development Order."
---
Support our Nation today
For the price of a cup of coffee a month you can help us create an independent, not-for-profit, national news service for the people of Wales, by the people of Wales.