News
Residents unable to return home as safety work continues following Swansea explosion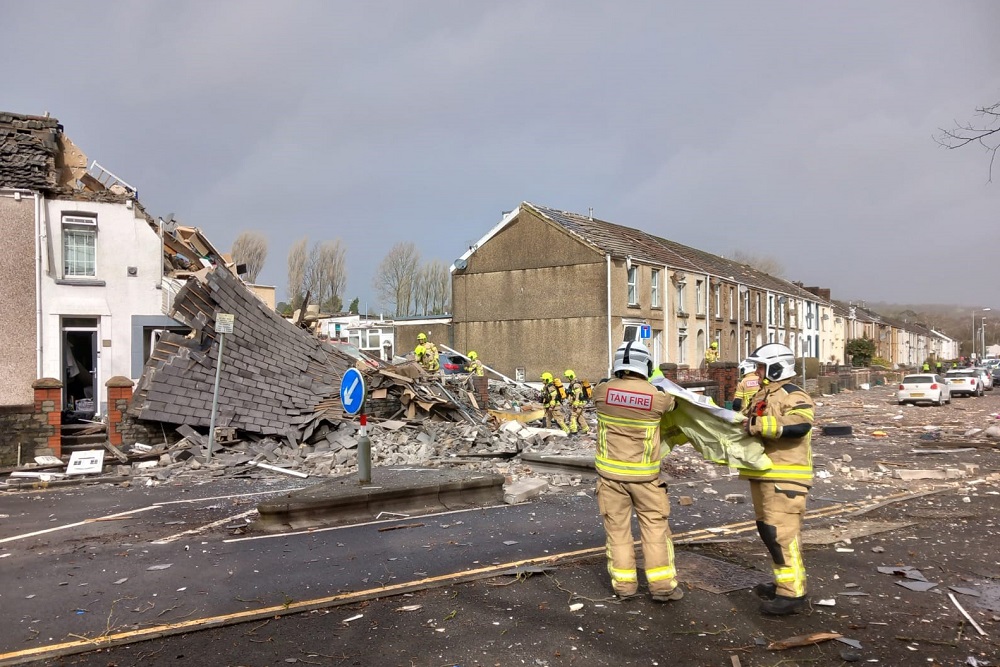 Residents evacuated after a large house explosion in Swansea that claimed the life of one man and injured three more have still not been allowed to return to their homes as work continues to "make the gas main safe".
Those affected by the blast that ripped apart two houses in the Morriston area of the city on Monday morning are said to be "traumatised", as others continue to fear the area remains unsafe.
Police said an investigation is underway to establish the cause of the devastation on Clydach Road.
Wales and West Utilities, who maintain the gas network, said they remain at the scene to make sure the area is safe and are "carrying out comprehensive checks in the local area to rule out any damage to our network as a result of the explosion".
Chief operating officer, Rob Long, said: "As the gas emergency service, it is our role to make sure the area is safe and support the investigation.
"The cause of the explosion is not yet known, and we are remaining at the scene to support the emergency services.
"Due to the extensive nature of the explosion, we are also carrying out comprehensive checks in the local area to rule out any damage to our network as a result of the explosion. These investigations are rigorous and ongoing.
"We understand that there will be speculation as concerns for safety are heightened following an incident such as this, however, we are working hard to conclude our checks so as many residents can return to their homes as soon as possible.
"We would like to reassure the local community that every safety precaution is being taken.
"As part of this, we are joined by other utilities in turning off gas and power to the immediate surrounding properties – however, there will be no impact on gas supplies to the wider area.
"Our thoughts remain with the family of those affected and with the community of Morriston."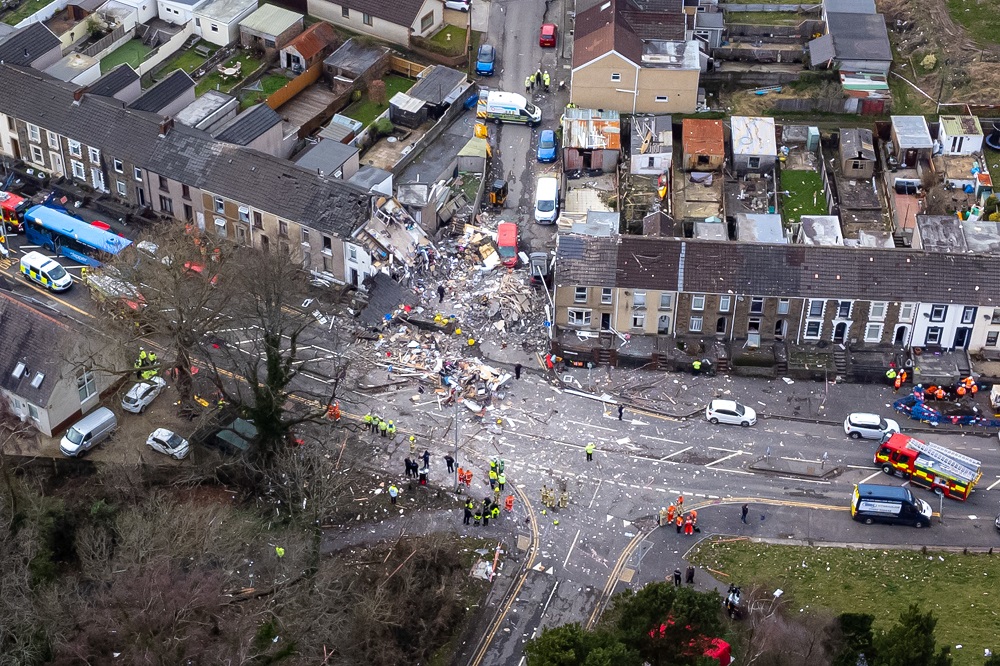 A spokesperson for South Wales Police said: "Work is ongoing by contractors to make the gas main safe."
Neighbours have named the man who was killed in the explosion as Brian Davies after the blast destroyed his home sending debris across the road and nearby streets.
Andy Williams, who has lived on the street for 25 years, paid an emotional tribute to Mr Davies who had been a neighbour for around two years.
"He's just a nice guy, a lovely guy, he's always outside chatting," he said.
Sioned Williams, Senedd member for the South Wales West region, said residents had told her Mr Davies was "friendly and very well liked".
"He apparently used to sit outside on the step and talk to people in the street. A lot of people knew him and liked him," she said.
A woman, her son and a postal worker were hurt and were taken to Morriston Hospital.
Neighbours said they aided in the rescue of Ethan Bennett, 14, and his mother Claire.

Lucky to be alive
The father of the boy said his family are lucky to be alive.
Anthony Bennett told BBC Wales: "Ethan just remembers the explosion going and him being thrown up against the ceiling. Next thing he knows he seems to be outside.
"Not sure if he lost consciousness or not. Part of the roof was under him and part of the roof was on top of him.
"The guy who lives a couple of doors down ran across to check on Claire and then he dragged Ethan out."
Mr Bennett said the mother was still in hospital with six broken ribs and a "nasty gash" to her head, but Ethan had since been discharged.
"He [Ethan] is very shook up and mentally he is struggling to cope, but he is alive," he added.
The postal worker was understood to have suffered minor burns and wounds to his face while sitting in his van parked opposite the scene.
Pam Evans, a resident of the street, said: "The police are still here and the street is still cordoned off.
"We're still being told it's still not safe here, so that's very worrying."
Ms Evans said there was "ongoing trauma" for residents still unable to access their properties to get clothes, medication and in one case their elderly dog.
She said many also remain very concerned about the extent of damage to their homes.
"People are very distressed and we have vulnerable members of the community here also, so it's a difficult situation," she added.
The force of the blast shook houses several miles from the scene and was felt across the Swansea valley.
The emergency services were quickly on the scene and a major incident was soon declared.
Around 21 households were in temporary accommodation on Monday night having been evacuated to nearby community centre Morriston Memorial Hall and helped by the British Red Cross.
Morriston Town Football Club has been collecting donations for those affected by the explosion.
Carolyn Harris, Labour MP for Swansea East, vowed to help those affected "get their lives back together".
Adding: "I've been able to reassure them that me and my team will do whatever we can to make sure that we will talk to the insurance companies should there be any problem whatsoever.
"People are still shellshocked and literally bewildered as to what's happening to them, but they are resilient."
---
Support our Nation today
For the price of a cup of coffee a month you can help us create an independent, not-for-profit, national news service for the people of Wales, by the people of Wales.