News
Restoration work completed on paintings by one of Wales' most gifted artists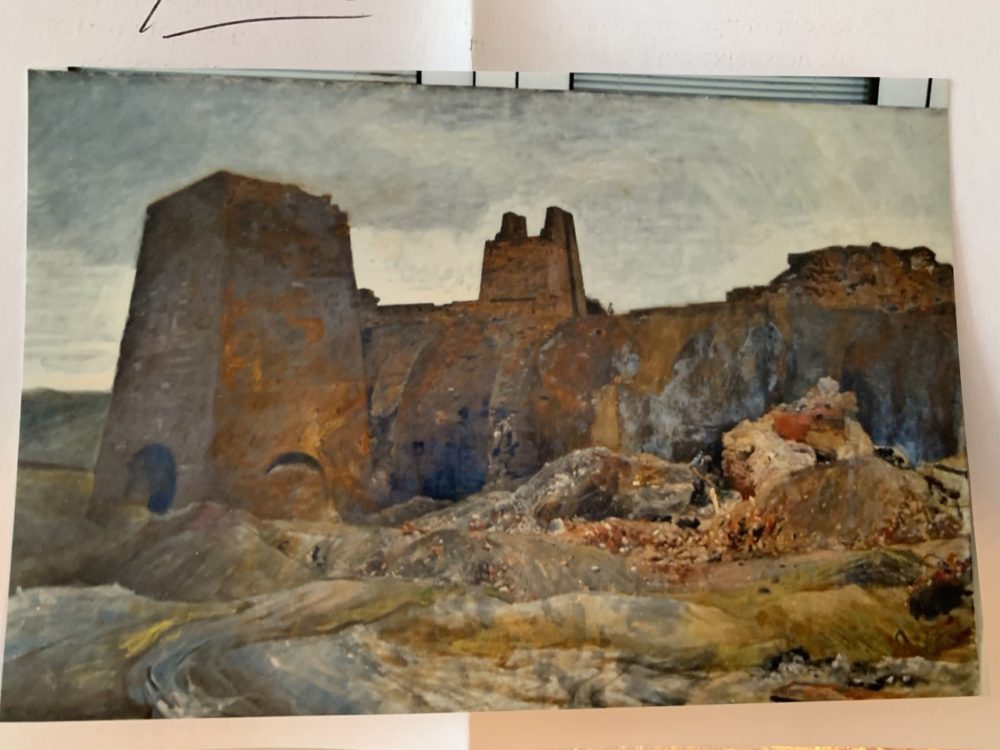 Lewis Smith, local democracy reporter
Work to restore and reframe paintings by one of Wales' greatest artists has been completed, ahead of plans to return them to their home in Maesteg, Bridgend.
Six paintings by Christopher Williams, who has been described as Wales' most gifted artist were handed over to the Awen Cultural Trust in 2020 to undergo restoration work before they are put on public display at Maesteg Town Hall.
The paintings – Paolo and Francesca, Now I'm the Judge, Alice Sophia Amelia Stopford Green, The Remorse of Judas, Mrs Sackvill-Evans and Mr Evan Williams – have all been treated by renowned painting conservator Rachel Howells at her studio in South Wales.
They will be hung in the main hall of Maesteg Town Hall when it re-opens after its multi-million pound redevelopment, and will be interpreted so people can learn more about them.

Grocery store
Christopher Williams was born in Maesteg in January 1873 and was brought up at the family's grocery store on Commercial Street until he was 13, when he was sent to a boarding school in Cardiff.
He later studied at London's Royal College of Art and was well known for famous pieces that included scenes from the Mabinogion, as well as his portrait of David Lloyd George, and depiction of the Battle of the Somme titled The Welsh at Mametz Wood.
As well as cleaning the surface of each of the paintings to remove decades of dust, dirt and other airborne pollutants, the six oil paintings have been reframed and glazed, which will help minimise their exposure to ultraviolet light.
They will be joined by an additional painting which depicts the Llynfi Ironworks, a piece thought to be Williams' only known landscape of his hometown, after it was donated by his relatives, with funds raised to restore it coming from local individuals and Maesteg Town Council.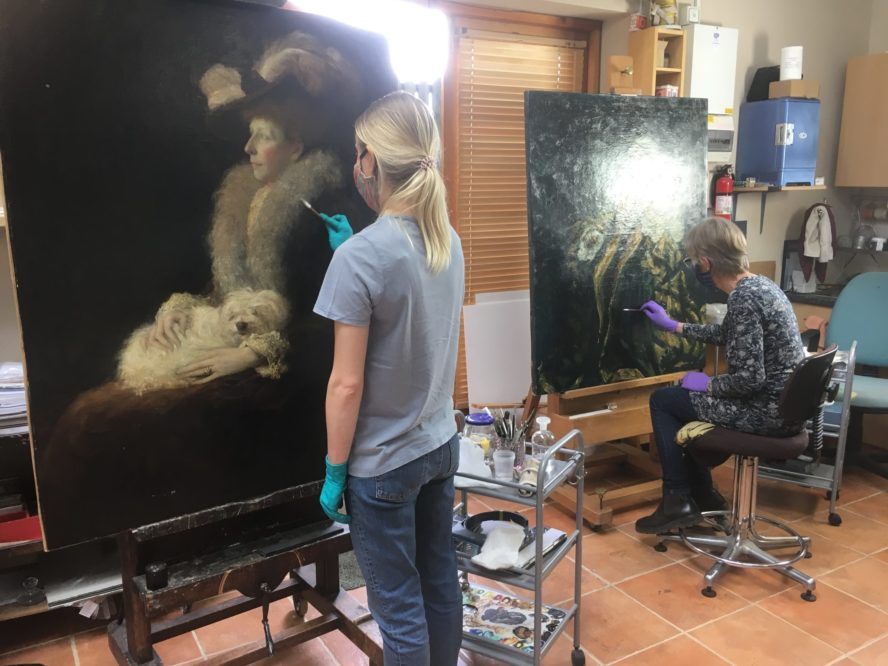 Richard Hughes, chief executive of Awen, previously said he was pleased to have been able to preserve the works.
He said: "Maesteg-born Christopher Williams was an artist of note. His paintings – two of which he donated to Maesteg Town Hall in 1934, and four which were donated by his widow – are a significant part of the cultural heritage of the venue and the Llynfi valley.
"I am pleased it is within our gift to work with Rachel to professionally conserve these paintings, so they can continue to be viewed and enjoyed, as the artist would have wanted, for very many years to come."
Bridgend County Borough Council leader Huw David added: "The new-look Maesteg Town Hall is going to be the perfect venue for displaying the work of Christopher Williams.
"As a Maesteg-born artist and painter, he made a significant contribution not only to the cultural heritage of the Llynfi Valley, but to the Welsh nation as well.
"He made a huge impression upon Welsh art and was once aptly described by former prime minister David Lloyd George as being one of Wales' most gifted artists.
"I am looking forward to seeing the newly-restored paintings back out on public display once the town hall restoration work has been completed."
---
Support our Nation today
For the price of a cup of coffee a month you can help us create an independent, not-for-profit, national news service for the people of Wales, by the people of Wales.