News
Retired couple forced to use pre payment meter after asking to switch to direct debit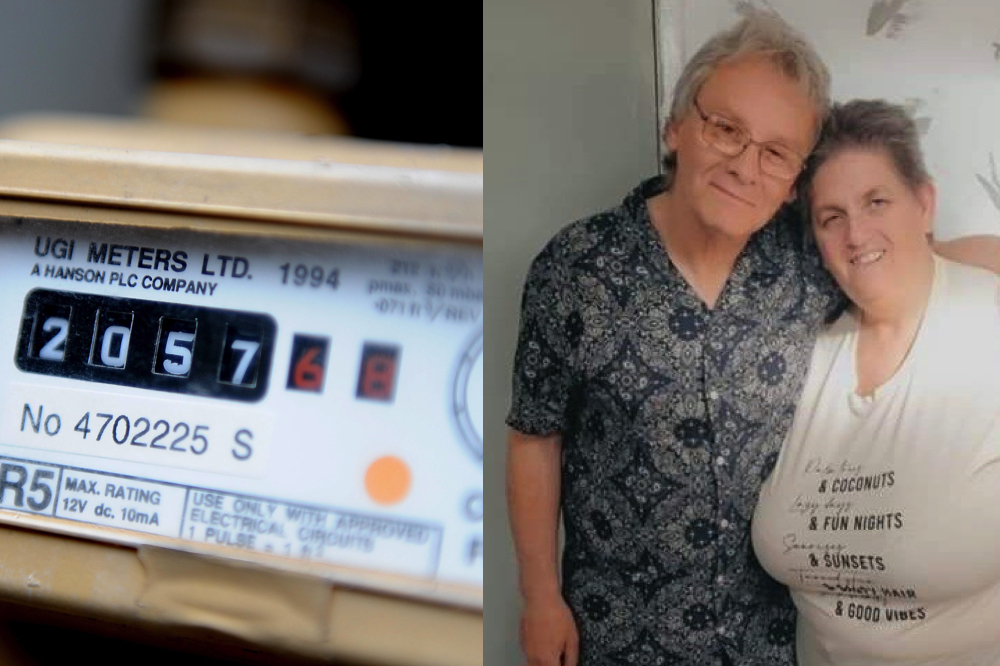 A retired couple who asked to switch to direct debit when their energy costs began to spiral have been told they must continue to use their pre payment meter.
Dave Jewell from Adamsdown in Cardiff asked to switch after finding it difficult to keep topping up his pre payment meter, sometimes on a daily basis.
The former care worker said his energy provider told him he would not be eligible to pay by direct debit and that he'd be far better off staying as a pre payment meter customer.
66 year old Dave Jewell said: "We wanted to switch to direct debit but the answer was a very rude 'no'.
"We are having to top up all the time now, £10 here and £5 there, it all adds up over the week and it doesn't last like it used to so it's a struggle to keep on top of it.
"There have been times in the past when the electricity has gone off completely and it's been a hard to find the money to get it back on."

Struggle
Dave and his wife Susan both retired so they could look after their young grandchilden and said some days they only put the heating on to warm the children up when they come home from school, but try to keep it off during the day.
Dave said: "We shouldn't be living like this, it's every day trying to find money to keep topping up. We just want to switch over to direct debit, so why can't we?"
Dave and Susan were moved onto a pre payment meter when they began to struggle financially and were told by their energy provider they would be able to keep better track of their gas and electricity.
Around 200,000 households in Wales use pre-payment meters for their mains gas and electricity representing 15% of all households and 24% of tenants in the private rented sector.
Almost half of social housing tenants use controversial pre-payment meters which come with tariffs far higher than direct debit plans.
Review
The Welsh Government has said there's a responsibility on the energy suppliers to provide appropriate support for their customers.
Ofgem warned it will review the procedures and criteria energy firms follow when placing customers on pre-payment meters and may take further legal action if it finds they are not taking due care.
In a blog, the watchdog's chief executive, Jonathan Brearley, said he is concerned about the "sharp growth in households struggling to pay their bills being switched over to pre-payment meters, sometimes without their even knowing about it, leaving them without heating".
It follows Business Secretary Grant Shapps' demand over the weekend that energy suppliers stop forcing financially-stretched households to switch to pre-payment meters.
He also vowed to "name and shame" the worst offenders.
Campaigners are warning that customers using pre payment meters are at risk of 'self-disconnection' – which means going completely without power as they cannot afford to keep the meter topped up.
Jack Sargeant MS has called for a ban on the installation of pre payment meters during the cost-of-living crisis and has urged the UK Government to act rather than write letters to suppliers who he says "have already been discredited on the issue of prepay meters".
Cut off
He wrote to the Secretary of State in December calling for an immediate ban on the forced installation of prepay meters and for action to be taken to ensure nobody already switched to a prepay will be cut off this winter.
Jack Sargeant said the Secretary of States words of "concern" in his letter amount to an admission that hundreds of thousands of people have been inappropriately switched and that these people are at extreme risk of being without energy.
Jack Sargeant said: "I wrote to the Grant Schapps about this before Christmas and his response was staggeringly complacent, he ignored the problem and since then thousands more people have inappropriately switched without checks.
"I am of course pleased Grant Schapps has recognised the industrial scale of this scandal but a moderately stern letter asking energy suppliers nicely to behave is not going to cut it.
"This is a matter of life and death; it is literally freezing outside and vulnerable people are at constant risk of going without heating.
"As my letter in December said, we need an immediate ban on the forced installation of prepay meters and he needs to call the suppliers in, to ensure nobody is cut off this winter
"How any times do these companies have to fail before he decides leaving it to them is not an option?"
The UK Government said it will resist a ban on pre payment meter installation due to concerns over a subsequent increase in bailiff action.
---
Support our Nation today
For the price of a cup of coffee a month you can help us create an independent, not-for-profit, national news service for the people of Wales, by the people of Wales.