News
Return of direct flights between Cardiff and Barcelona explored to boost ties between Wales and Catalonia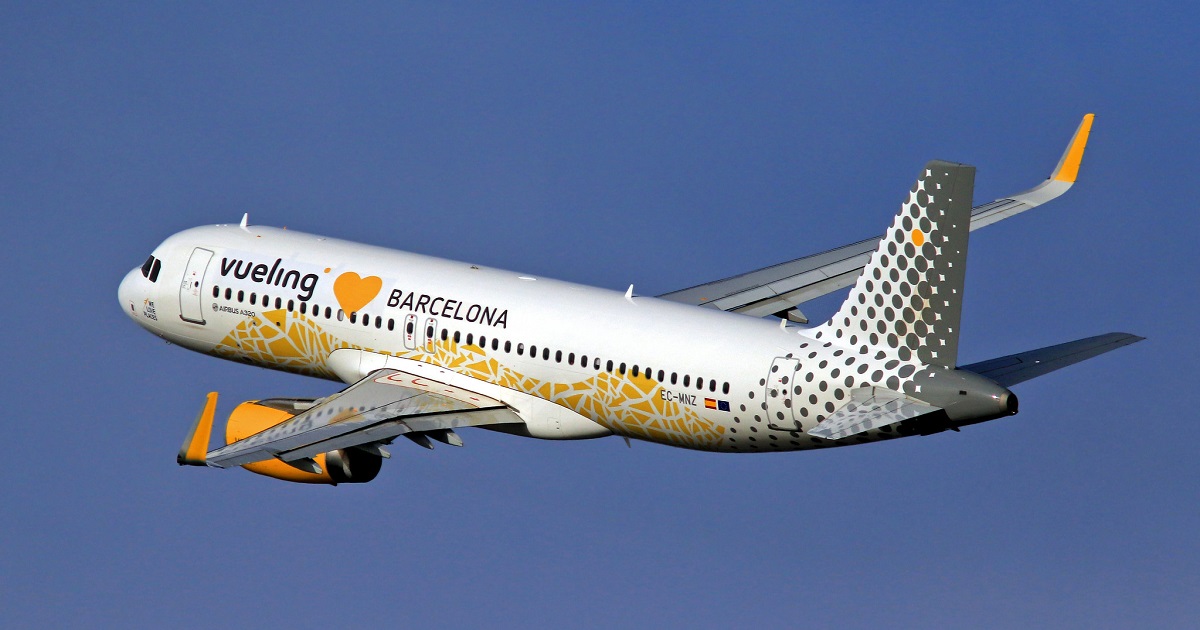 Luke James
The return of direct flights between Cardiff and Barcelona is on the table as part of efforts to increase cooperation between Wales and Catalonia.
Barcelona-based airline Vueling began operating from Cardiff in 2012 and up to 30,000 people a year used the service to the Catalan capital until the connection was lost when Covid-19 struck.
The head of Catalonia's delegation to the UK and Ireland, Francesc Claret, said its tourism agency is "exploring" the possibility of restarting the service in an effort to strengthen ties.
It was one of a number of initiatives discussed this week during a visit to Cardiff by the Catalan Government delegation to the UK and Ireland.
Speaking to Nation.Cymru ahead of the visit, Claret said: "The director of the Catalan tourist agency will try to speak to the director of Cardiff Airport and to the companies to see whether it makes commercial sense or not.
"What we do as governments is try to put person A, B and C together for them to speak and put things on the table but ultimately it's a commercial decision."
A meeting between the Catalan Tourist Board's director for the UK and Ireland, Aicard Guinovart, and the director of Cardiff Airport did not take place as planned this week.
But Guinovart told members of the Senedd on Thursday that he wants to see the link reinstated now the pandemic has passed.

Major boost
The return of the service would be a major boost to Cardiff Airport, which lost around 20 direct flights during the pandemic but whose passenger numbers climbed back towards 1 million last year.
The talks come a week after Qatar Airways announced they would restart direct services between Cardiff and Doha which were also suspended as a result of the Covid-19 outbreak.
A Welsh Government spokesperson said: "Commercial operations are a matter for Cardiff Airport itself, however we would welcome the return of flights between Cardiff and Barcelona."
As well as making it easier to visit Catalonia, Claret also set out his ambitions to bring Catalan culture to the Welsh capital.
"One of the things I'd like to do is to do a week of Catalan culture in Cardiff," he said. "To bring theatre, music, food. We find Wales a very welcoming and very open environment."
Claret, a senior United Nations official before taking up his current post last September, met with First Minister Mark Drakeford on his first official visit to Wales in January.
"I went to Wales and the First Minister said it would be interesting to have something very concrete in terms of cooperation," said Claret.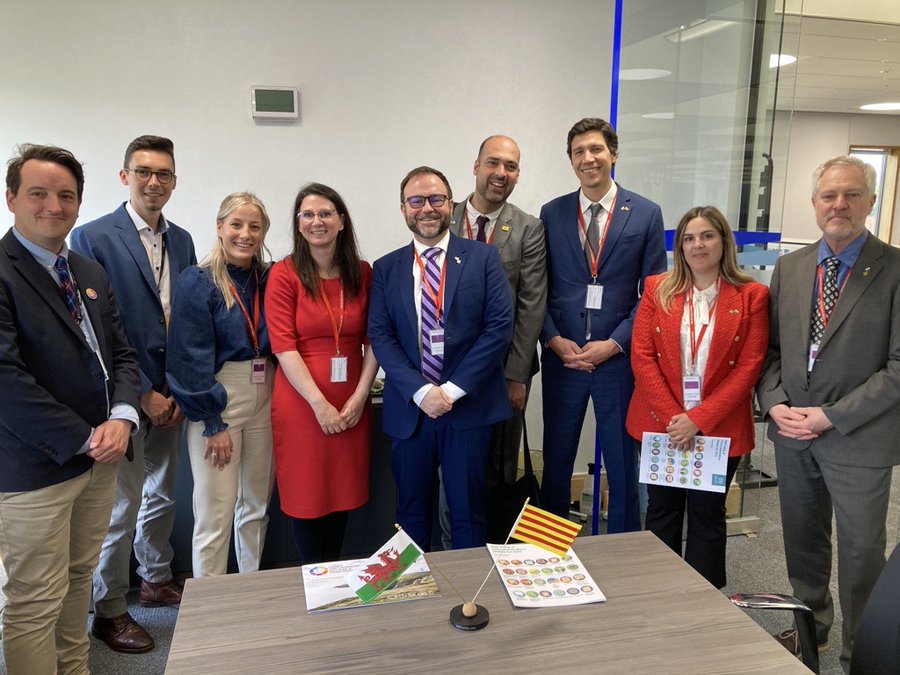 This week he returned with a full delegation of representatives from Catalonia's agencies for trade, tourism, language and culture for two days of technical-level talks with Welsh officials.
The aim is to replace a "very broad" memorandum of understanding signed between Wales and Catalonia in 2001 with a narrower but more concrete cooperation agreement by the end of the year.
"We want something specific, something that can add value both to Catalonia and to Wales," said Claret. "We have things to learn from Wales and things Wales can learn from Catalonia."
He added: "Since the UK left the EU, it's been a bit more difficult to have these cooperation agreements. We want to facilitate so that industry and investment can happen.
"The intention is to see what are the areas where we can really add value in science, language, energy and tourism."
Welsh speakers
The Catalan Government is interested in the Welsh Government's plan to reach one million Welsh speakers but also its investment in the production of semiconductors amid a global shortage in the computer chips which is causing problems for the supply of goods from cars to mobile phones.
Meanwhile the Welsh Government is keen to cooperate with the Catalan Government on its Aini project which helps companies embed the Catalan language in apps, search engines, voice assistants and social media and could be used to increase the presence of the Welsh language on digital platforms.
"Wales and Catalonia have a long and positive working relationship and the visit is an opportunity to discuss potential areas of future collaboration," a Welsh Government spokesperson added.
The agreement under discussion would represent a marked increase in cooperation though, as
Catalonia is currently not one of the eight countries cited as a "priority international relationship" in the Welsh Government's international strategy. They do include the Basque Country, Brittany and Flanders.
Rhun ap Iorwerth
Plaid Cymru MS Rhun ap Iorwerth, who is chair of the Friends of Catalonia group in the Senedd, welcomed the "opportunity to strengthen the ties between our two nations."
"There is already a special relationship that exists between Wales and Catalonia, not only because of similar geographic and societal factors, but also in our values and attitudes as two proud and distinct small nations," he said.
"In creating our Senedd, inspiration was taken from the parliament of Catalonia, and those principles and best practices that ensure democracy is at the forefront of every decision are now emulated in Cardiff Bay.
"There are many areas I hope the two nations will collaborate on in the future, and much we can learn from each other regarding ideas and policies."
---
Support our Nation today
For the price of a cup of coffee a month you can help us create an independent, not-for-profit, national news service for the people of Wales, by the people of Wales.