News
Right to protest: Welsh campaign group seek reassurance from police following Coronation arrests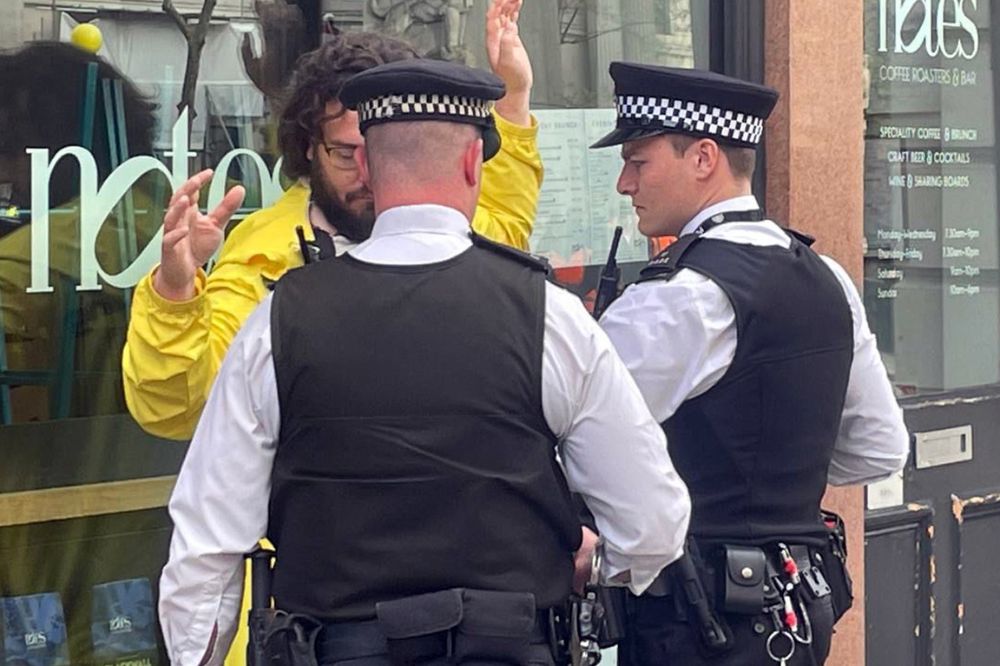 A Welsh campaign group has written to police and crime panels in Wales seeking reassurances that when people in Wales wish to protest, they will be able to do so peacefully.
The action was taken by Cymru Republic on Friday (May 12) following a series of arrests made by the Metropolitan Police in London during King Charles III's Coronation event.
Royal fan, Alice Chambers who was stood beside Just Stop Oil protestors during the event was "grabbed" and handcuffed when police officers descended on the group at about 9am.
While detained, she said she was questioned, searched, held in a cell and had her DNA, fingerprints and custody photo taken before the Met Police realised she was an innocent bystander and let her go.
Protesting is legal in England and Wales and is protected under the European Convention of Human Rights.
This applies to peaceful protest and does not extend to any violence inflicted or damage caused during a protest.
The Public Order Bill, which became law on May 2, created a new offence of "locking on" – for example, handcuffing yourself to a railing or gluing yourself to the road – and gave police new stop and search powers, among other provisions.
A cross-party panel of MPs has confirmed it will scrutinise the Metropolitan Police's handling of anti-monarchy protests over the coronation weekend.
Six demonstrators from campaign group Republic were arrested under the powers of the new Public Order Act, on suspicion of going equipped to "lock on".
Rishi Sunak remains "grateful" to police for their handling of the King's coronation despite a backlash over the arrests.
Asked whether Mr Sunak still stands by his gratitude despite criticism over the detention of 36-year-old Alice Chambers, the Prime Minister's official spokesperson said: "Yes. As the Prime Minister said, it was an enormous policing effort to keep the public safe and do everything they did."

Voice
Arfon Jones from Cymru Republic and former Police and Crime Commissioner for North Wales said: "One of the roles of a Commissioner is to give the public a voice in policing the the silence from Police and Crime Commissioners about the unlawful arrests in London on the day of the Coronation day is deafening.
"As the Welsh public, we expect our PCC's to provide reassurances to us that we are free to protest in Wales without the threat of incarceration hanging over us. We hope they can provide that reassurance."
Ben Gwalchmai from Cymru Republic said: "Once again, the police forces of Wales have been dragged into a mess of Westminster's making.
"It is beyond doubt that Policing and Justice must be quickly and wholly devolved to the Welsh Government so our police forces can be more accountable and better reflect the modern Wales they work for."
Bethan Sayed from Cymru Republic said: "We wanted to write to the Police in Wales to express our deep concerns at the actions of the Metropolitan Police in arresting campaigners from the organisation Republic on the day of the Coronation, on the flimsiest of grounds, for which they have since issued a statement of 'regret' to those arrested.
"We appreciate that what happened in London may not directly concern Welsh Police Forces, the Commissioners or the panels, but indirectly the action taken certainly does.
"As campaigners and activists in Wales who have and would protest visits to Wales by the Royal family, we seek reassurances from operational policing in Wales that the public would be permitted to protest, and that Commissioners who are the link between the public and the Police would ensure that Chief Constables facilitate peaceful protests."
---
Support our Nation today
For the price of a cup of coffee a month you can help us create an independent, not-for-profit, national news service for the people of Wales, by the people of Wales.