News
Rishi Sunak to ban 'dangerous' XL bully dogs by end of the year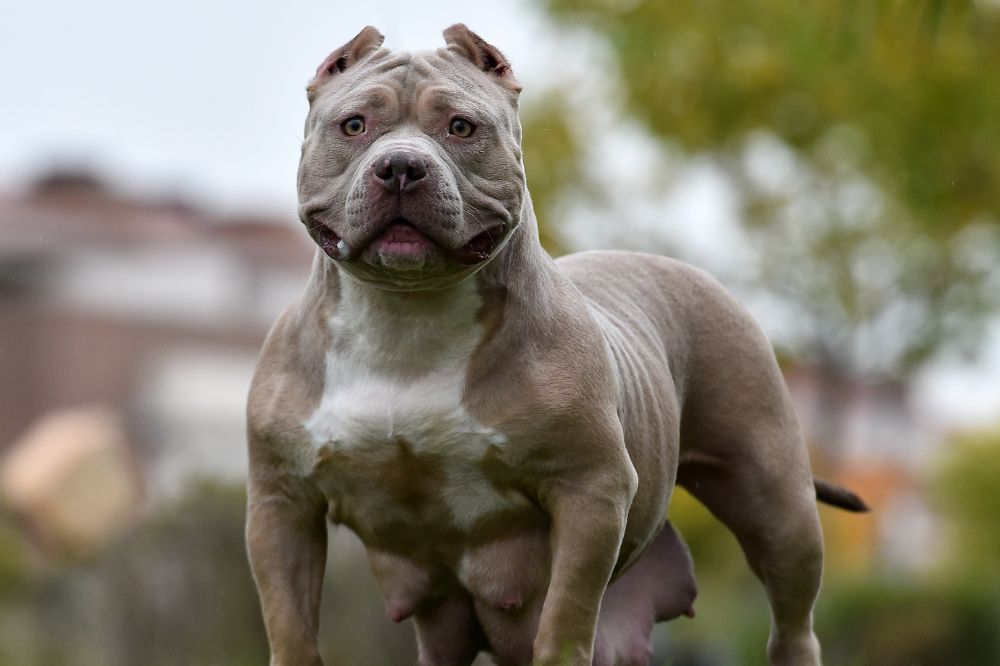 American XL bully dogs will be banned by the end of the year following a series of attacks, Rishi Sunak has said.
The Prime Minister made the promise after it emerged a man has died after being attacked by two dogs – suspected to be bully XLs – in Staffordshire and following a video of another incident that went viral when an 11-year-old girl suffered serious injuries in Birmingham.
A 10-year-old boy was killed by an American Bully XL dog named 'Beast' in Caerphilly two years ago.
Mr Sunak said: "I share the nation's horror at the recent videos we've all seen. Yesterday we saw another suspected XL bully dog attack, which has tragically led to a fatality.
"It is clear this is not about a handful of badly trained dogs, it's a pattern of behaviour and it cannot go on."
He said he has ordered ministers to bring together police and experts to define the breed of dog behind these attacks so they can then be outlawed.
"We will then ban the breed under the Dangerous Dogs Act and new laws will be in place by the end of the year," he said.
"These dogs are dangerous, I want to reassure the public that we will take all necessary steps to keep people safe."
Downing Street denied the UK Government has taken too long to ban American XL bully dogs.
Asked whether ministers had "dragged their heels" on commencing work to outlaw the breed, the Prime Minister's official spokesman said: "I wouldn't accept that. I think we've obviously been doing some policy work on this and you heard from the Home Secretary recently about how to take this forward.
"Clearly this breed of dog isn't defined in law so it's right to take the time to consider the best way to put an end to these horrendous attacks that we're seeing."

Attack
Within minutes of Mr Sunak announcing the ban, a man was arrested on suspicion of manslaughter over the attack in Main Street, Stonnall, on Thursday afternoon, Staffordshire Police said.
The 30-year-old, from the Lichfield area, was previously arrested on suspicion of being in charge of dogs dangerously out of control causing injury.
One of the dogs died after being restrained and the other died after an injection was given by a vet, the force said, adding that both were believed to be XL bullies but further tests are being carried out to determine their breed.
A 60-year-old man has been arrested on suspicion of possessing a dog dangerously out of control after the dog attack on Saturday that left 11-year-old Ana Paun with injuries that required her to spend a night in hospital.
She suffered shoulder and arm injuries in the attack by an American bully XL and Staffordshire bull terrier crossbreed puppy in Bordesley Green, Birmingham.
Two other men were also injured in the attack after the dog broke free from its collar twice.
---
Support our Nation today
For the price of a cup of coffee a month you can help us create an independent, not-for-profit, national news service for the people of Wales, by the people of Wales.