News
Rival groups clash over north Wales hunting review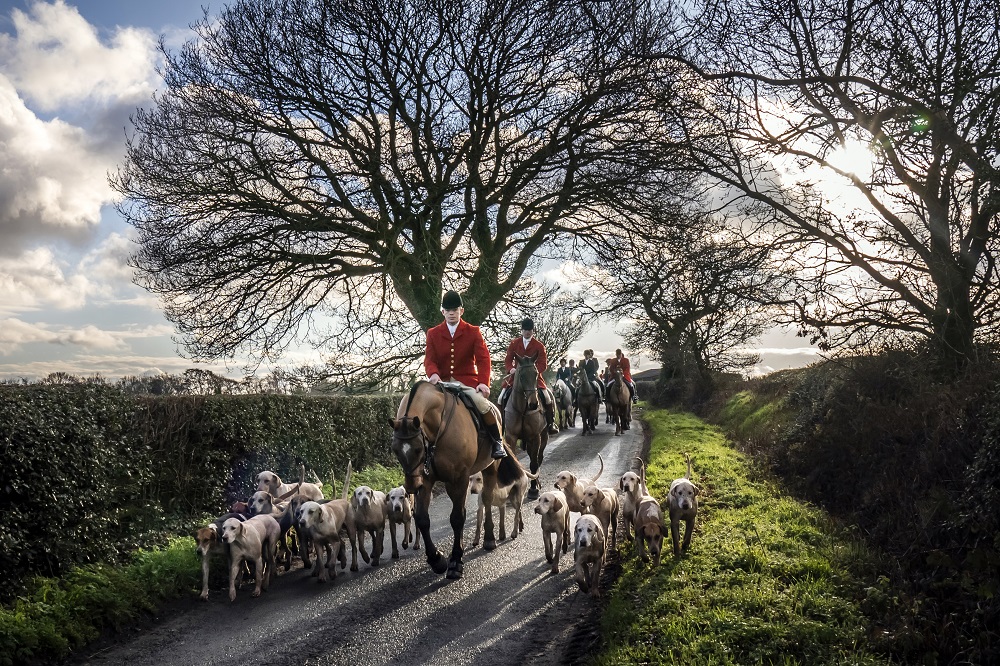 Pro and anti-hunting groups have clashed following the publication of a review into the policing of the Hunting Act in north Wales.
The North Wales Hunt Saboteurs have strongly denied accusation made by the Countryside Alliance  that they have submitted heavily edited video evidence of illegal fox hunting.
The pro-hunting group also says the Hunt Saboteurs are guilty of wasting police time.
Since 2004, fox hunting with hounds is illegal in Wales and England which places a duty on the police to enforce the law.
Commissioned by North Wales Police and Crime Commissioner Andy Dunbobbin, the review compiled by academics at Glyndwr University runs to 68 pages.
There are 10 recommendations for Mr Dunbobbin – who said: "I will now work with the Chief Constable and senior officers of North Wales Police to see how these recommendations can be put into practise."
According to the review, which was published last week, pro hunting groups are more satisfied than their opponents with the policing of the Hunting Act in north Wales.

Grateful
North Wales Hunt Saboteurs said they were grateful to Mr Dunbobbin "for this much needed review".
They added that over the years, "We've seen little or no action against the illegal hunts".
Furthermore, they question why the review states that North Wales Police's actions are consistent with good practice.
"They've given a list of 10 recommendations to improve … there seems to be some contractions in the review to call it good practice then come out with statements like this: 'However, the tactical plan for Operation Yarder was considered by the review team to be less than developed in relation to the aim of preventing/detecting illegal hunting.
"Moreover, the Operation was primarily understood, by those involved in delivering it, as intended to manage disorder'."
North Wales Hunt Saboteurs said they are happy with "one good part" of the review.
"Where they mention the hunting offices leaked a zoom meeting where (they) admit that 'trail hunting' is just a 'smokescreen' for illegal hunting. After the hunt saboteur's association published the zoom meeting, we did see a change in the police (attitude), now they had nowhere left to hide after hearing it straight from the horse's mouth."
They strongly refute the allegation that they provided North Wales Police with edited video evidence of illegal fox hunting.
"We have never given the police edited video evidence. But it is obvious to us – when we give the police video evidence, they haven't a clue what they are looking at, they don't seem to be able to identify a fox and clearly haven't got a clue what illegal hunting actually is."
Fraudulent video footage
The Countryside Alliance says the review "appears" to "vindicate concerns expressed by pro-hunting groups who have long suspected that hunt saboteurs waste police time with fraudulent video footage.
"The report corroborates the experience of (police) officers in north Wales, who say hunt saboteurs have provided them with footage which is often … of no evidential value."
Tim Bonner, Chief Executive of the Countryside Alliance said: "This report exposes what many within the rural community have known for some time in that there is an organised attempt among anti-hunt groups to create a false impression that hunts are not operating legally.
"This obsession with attacking hunts has serious consequences for everyone who relies on the police and the criminal justice system.
"A small but vocal minority of anti-hunt activists are wasting police time on a systematic basis and compromising the ability of officers to tackle real crime".
---
Support our Nation today
For the price of a cup of coffee a month you can help us create an independent, not-for-profit, national news service for the people of Wales, by the people of Wales.