News
Row breaks out as Welsh Tory leader demands Drakeford 'correct' claim about 'snub'
//= do_shortcode('[in-content-square]')?>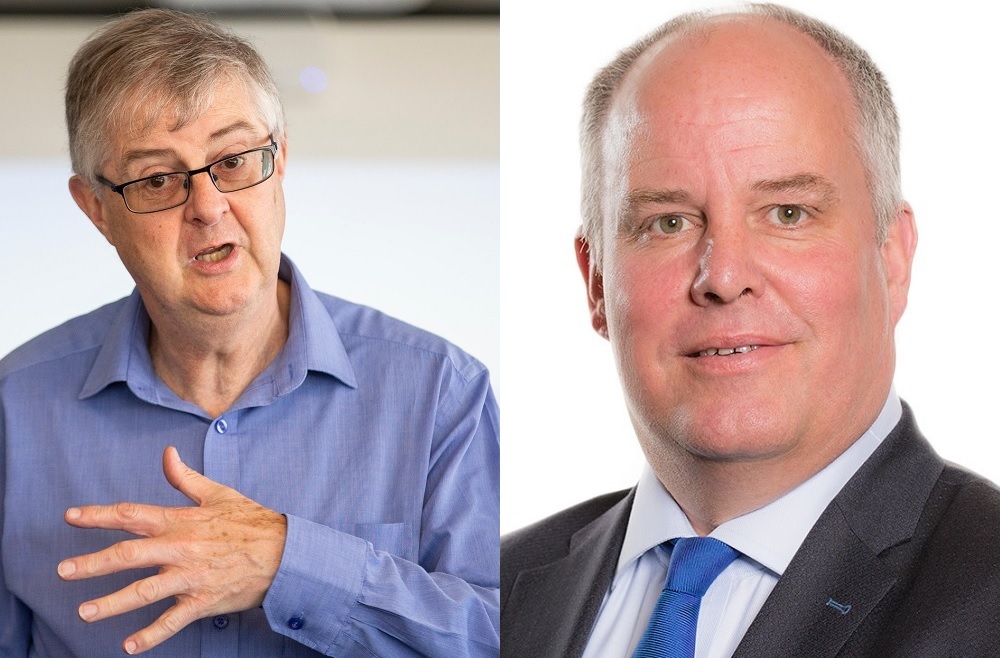 The leader of the Welsh Tories has demanded that Mark Drakeford "corrects" a suggestion that he snubbed an offer to cooperate where they agreed.
Andrew RT Davies said the claim by the First Minister on the floor of the Senedd "requires correcting" and that his office "accepted the invitation" that was made.
He added that the meeting was "cancelled" by the First Minister's office for "understandable reasons" and that no new date was "forthcoming". Davies also shared screenshots on Twitter of correspondence between his office and that of the First Minister on the subject of a meeting.
Mark Drakford told the Senedd today that the Welsh Conservatives "lack" maturity, and suggested they "deserve" to be in the political "wilderness" in Wales.
He revealed that following the Senedd election that he wrote to the leaders of both Plaid Cymru and the Conservatives, with an offer of working together on issues on which they agreed.
But he then claimed that he only received a response from Adam Price, the Leader of Plaid Cymru, and that he did not hear back from the Tories.
His comments were made following the unveiling of a wide-ranging cooperation agreement between Welsh Labour and Plaid Cymru in which they agreed to work together in a total of 46 areas.
Andrew RT Davies said: "Unfortunately, the First Minister made an incorrect claim today in the Senedd regarding correspondence between ourselves, which requires correcting.
"He did send me a letter offering a meeting, and my office accepted the invitation.
"However, this meeting was cancelled by his office for understandable reasons and no new date was forthcoming."
Mark Drakeford said: "Well, Llywydd, by the end of this Senedd term, it'll be 25 years in the wilderness for the Welsh Conservative Party, and as we've heard overnight and heard again today, they work very hard to deserve that position.
"I'll just point out—they won't like it again; I can see them shaking their heads from here—straight after the election, we had a debate here on the floor of the Senedd; much was said about the need to work together on issues on which we agreed."

'Wrote immediately' 
He added: "I wrote immediately after that to the leader of the Welsh Conservative Party here and I wrote to the leader of Plaid Cymru. I received a reply from the leader of Plaid Cymru; I received nothing at all from the leader of the Welsh Conservatives.
"That's why they've never been anywhere near Government in this place, because they simply lack the maturity—the capacity, even—ever to be part of Government here. They're in the wilderness because it's where they deserve to be."
Andrew RT Davies has been away for the political fray for a number of weeks for health reasons.
On the subject, he said: "I would like to thank everyone for their heartfelt and very kind words in recent weeks, which have come from right across the political divide. I'm making great progress and will be back in the Senedd in a fortnight."