News
Row looms as Welsh Government plans to allow self-identifying transgender women to stand in Senedd elections as females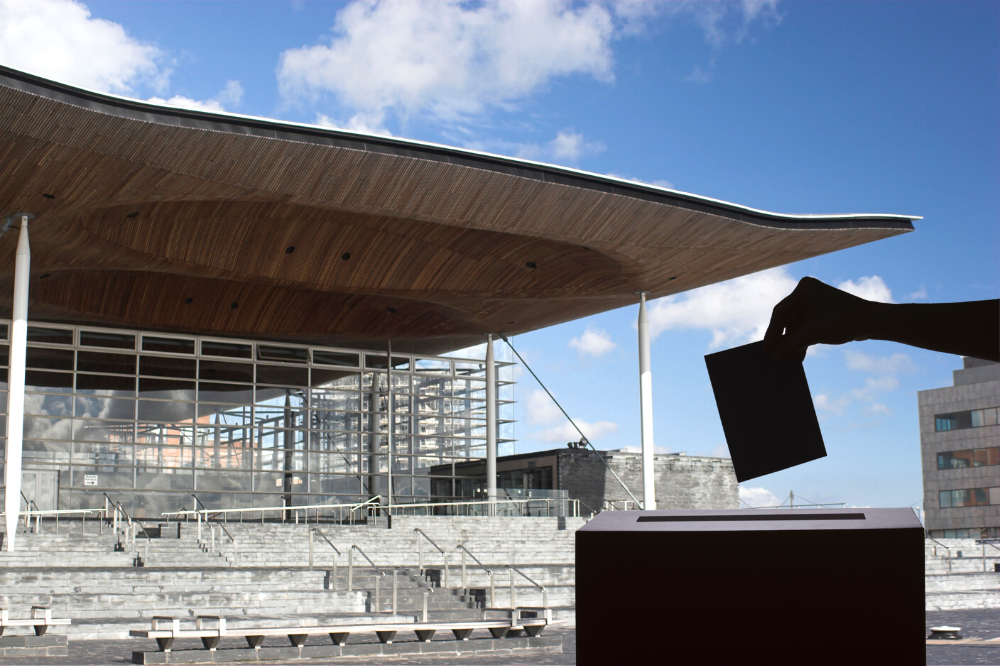 Martin Shipton
The Welsh Government is setting itself on a potential collision course with the UK Government after deciding to allow people to self-identify their gender when standing as candidates for the Senedd.
Plans to increase the number of Senedd Members from 60 to 96 and change the electoral system to one that is wholly proportional have already been published in a Draft Bill.
But the Bill excluded another reform to which both Welsh Labour and Plaid Cymru are committed: creating a gender-balanced Senedd by having quotas for male and female candidates. Instead, the Welsh Government has said that a second Draft Bill covering this aspect will be published before the end of 2023.
Welsh Government sources have told us that drafting the gender balance Bill has posed legal challenges. A whistleblower said to be close to the Welsh Government has leaked the text of this second Draft Bill to the Women's Rights Network, a group that believes transgender women should not be allowed to self-identify as female when seeking election to the Senedd.
The Women's Rights Network has passed on the leaked Bill to Nation.Cymru.
Section 7E of the Draft Bill states: "For the purposes of this section … 'woman' includes a transgender woman. 'Transgender woman' means a person (T) who is proposing to undergo, is undergoing or has undergone a process or part of a process for the purpose of reassigning T's sex to female by changing physiological or other attributes of sex.
"An order under Section 13 [of the Draft Bill] must make provision requiring a person (P) as part of the process by which P is nominated as a candidate to declare either that P is a woman or that P is not.
"A constituency returning officer may not challenge or make any enquiry in relation to a statement made by a candidate in accordance with an order under Section 13 that the candidate is a woman."
The section of the Draft Bill adds: "The Welsh Ministers may by regulations amend this section for the purpose of changing the definition of 'woman'."

'Deception'
The Women's Rights Network has posted a series of messages on the social media channel X, formerly known as Twitter, stating: "UK SELF ID BY THE BACK DOOR: Welsh Govt will thumb their noses at UK Govt and introduce legislation in the new year to redefine 'woman' to include males, alter the definition of 'woman' at any time, squash any ability to challenge a self ID declaration.
"They are introducing a #GenderQuotasBill in the new year that claims to increase the number of women in the Senedd. This is a DECEPTION. It's a means to introduce self ID in law. In the corridors of power, this is openly acknowledged & it may increase MALE representation.
"The Bill is in its drafting stage and will be put for consultation soon but we've seen it and can confirm the details. It will have consequences for Wales and the rest of the UK, and is believed to be a stepping stone towards a full #GRR Bill. Scotland Part 2.
"This is pure Dentons strategy [named after the world's biggest law firm] – piggyback self ID onto other legislation. Welsh Govt are banking on a lack of will & resources to legally challenge this – they've already been advised they don't have the legislative competence for it. The sheer contempt.
"Shocking that @WelshLabour, enabled by @Plaid would do this to women. Our politicians saw the self ID fiasco in Scotland and instead of wondering 'maybe this isn't the best idea', they said 'hold our beers'. They are aided by @Plaid (acting as useful idiots, while embroiled in their own misogyny scandal). Do YOU support this, @RhunapIorwerth? 51% of the Welsh population would like to know.
"Welsh Govt believes any @UKLabour Govt will lack the courage for a clash with @WelshLabour Given your pronged reluctance to acknowledge what a woman is, are they right on this @Keir_Starmer?
"Welsh Govt KNOWS it doesn't have the legal competence to bring this in. Yet they arrogantly drive on, complacently believing no one will have the will or resources to challenge them. We put you on notice @PrifWeinidog – your confidence is misplaced."
Scotland
Earlier this year the UK Government intervened to block legislation from the Scottish Government that would have allowed people to self-identify as the gender of their choice without medical certification. The furore that ensued from the self-identification decision was a factor in Nicola Sturgeon's resignation as First Minister.
Heather Binning, founder of the Women's Rights Network, said: "Redefining the word 'woman' has implications for all women in the UK and is both extraordinary and deeply concerning.
"Despite seeing all that happened with gender reform in Scotland – particularly in the case of 'Isla Bryson' – the Welsh Government seems not to have learned any lessons. Attempting to bring gender self ID in on the back of another imminent piece of legislation that purports to benefit women is devious and disingenuous. It must be resisted."
Isla Bryson is a convicted rapist who wanted to be accommodated in a women's prison.
Draft bill
It is understood that the leaked text of the Senedd Cymru (electoral candidate lists) Wales Bill is not the latest version.
A Welsh Government spokesperson said: "We are working to introduce a Bill to make our parliament more representative of the people it serves, which includes provisions to introduce candidate quotas for people seeking election to the Senedd.
"Our proposed model for quotas is designed to maximise the chances of achieving a Senedd comprised of at least 50% women. Work is ongoing on the Bill."
A Plaid Cymru spokesperson said: "We are determined to make the Senedd more representative of the people it serves, and legislation for statutory gender quotas is a key part of that endeavour.
"It would not be appropriate to comment on leaked documents that are still in development. Plaid Cymru looks forward to the publication of the final bill later this year, and the Senedd and all interested parties will have an opportunity to fully scrutinise the bill."
Secretary of State for Wales David TC Davies said: "I am concerned about this proposal and have met with women's rights groups recently to discuss their views. One of my gravest fears is that the plan could have a detrimental impact on women's rights across our country.
"Those rights have been hard fought for and I fear could now be undermined by the Labour-run Welsh Government's ill-thought policy. Labour's priorities should be fixing the Welsh NHS, which has the worst waiting lists in the UK, and creating better-paid jobs."
Agenda
Cathy Larkman from Women's Rights Network Wales said: "We know from bitter experience that the Welsh Government is not listening to the concerns of women in Wales. We, along with other groups, have been shut out time and again. Unfortunately, the reasons for this are now apparent. The government is now intent on driving a highly contested ideological agenda and this is clearly their first step.
"It is astonishing that the government is spending public funds and using a Gender Quotas Bill to promote an agenda which undermines the rights of half the population of Wales. It is shameful that they are highjacking legislation that should benefit women and increase female participation in political life, to embed a toxic and misogynistic ideology.
"The government does not have the legal powers to push this through and is highly likely to fail when it is challenged in the courts, as it will be. This is a scandalous waste of public money, particularly when the lessons of Scotland are well documented. We are putting the government on notice – women will organise to fight this attack on our rights in every way possible.
"We believe that the intention of the Welsh Government is to introduce gender self-identification and put it on a statutory footing. We believe this is the first step towards a full self-ID bill which would have serious implications for women and girls in particular as it would impact on single-sex services and spaces such as changing rooms, intimate care, hospital wards and domestic violence services.
"It is unforgivable that the First Minister and his government, aided and abetted by Plaid Cymru, intend to betray the women of Wales in this underhand way."
The LGBT campaign organisation Stonewall has also been asked to comment.
---
Support our Nation today
For the price of a cup of coffee a month you can help us create an independent, not-for-profit, national news service for the people of Wales, by the people of Wales.