News
Royal Welsh Show launch for 'pioneering' virtual reality farm safety app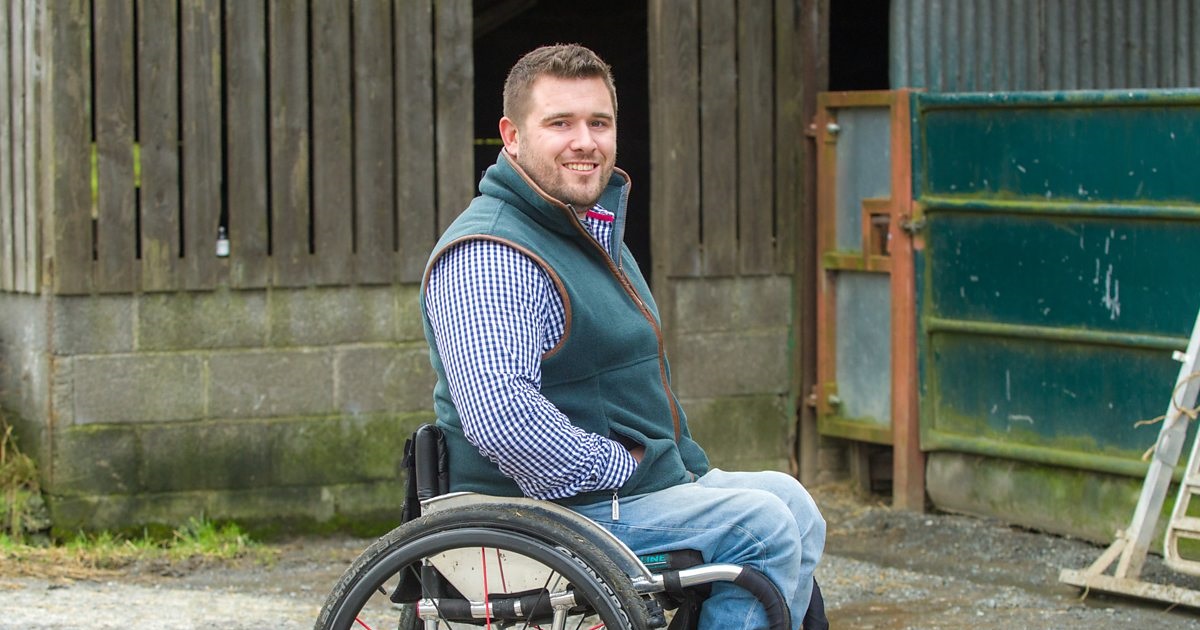 A new app which incorporates both virtual and augmented reality to help identify potential hazards and improve farm safety, launches at the Royal Welsh Show later this month.
The bilingual Fferm Ddiogel (safe farm) app has been created for Coleg Cymraeg Cenedlaethol and aims to reduce accidents and improve farm safety by placing users into realistic farm environments for learning and training.
Designed to support practical teaching by lecturers and assessors, the app uses VR and AR technology to create dynamic scenarios highlighting hazards and how to reduce risk when working with animals, driving all-terrain vehicles and carrying out other farm tasks.
The app came into being after research by the Coleg identified a need for an easily accessible, bilingual app to educate learners, apprentices and organisations about farm Health and Safety which is an essential part of agriculture qualifications and land-based studies from Levels 1 to 4.
Lisa O'Connor, Academic Manager for Further Education at the Coleg Cymraeg Cenedlaethol said: "We are extremely proud to be launching this innovative resource that will truly make a difference to farm safety.
"Education is key for change, and we recognise the importance of Welsh and bilingual digital resources in the sector as an effective means to aid learners with their education.
"We look forward to launching the resource and to introducing it to colleges that deliver agriculture and animal management courses across Wales."

Pioneering
Rhys Lewis from Machynlleth, Cefn Gwlad presenter on S4C who broke his back farm accident and now farms from a wheelchair, has welcomed the development of the new app.
"This new resource is pioneering and I very much welcome it," he said. "We hear all too often about accidents happening on the farm and this has to change, through education, in order to ensure the safety of our farmers.
"The latest VR technology is exceptional, and I am of the view that it is a very effective means by which to educate the next generation of farmers to recognise the possible dangers on the farm and how to avoid them."
The launch of the 'Fferm Ddiogel app comes after the latest figures released by the Health and Safety Executive confirmed that four people died in the agricultural sector in Wales in 2022/23 – one more than in the previous 12 months.
Across the UK, there were 21 fatalities in agriculture – two fewer than last year.
An analysis of the data reveals a third of all fatal injuries in agriculture were caused by people coming into contact with cattle.
This was followed by being struck by an object falling from height, contact with machinery, contact with a stationary or fixed object, and contact with a moving vehicle or being trapped by something collapsing.
Three of the deaths in Wales were of self-employed farmers.
Empower
Hailing the potential of the new app, Derick Murdoch, from Galactig, a bilingual digital creative agency based near Caernarfon, said: Fferm Ddiogel transports users into realistic farm environments, harnessing the power of virtual and augmented reality to provide an interactive platform for learning and training that surpasses conventional methods.
"By immersing users in engaging experiences and dynamic scenarios, we empower individuals to develop crucial safety skills and enhance their awareness, resulting in reduced accidents and improved overall farm safety.
"Fferm Ddiogel integrates the Welsh language as its primary mode of communication. Furthermore, to ensure inclusivity for Welsh learners, the app provides support in English, allowing users at various language proficiency levels to fully engage with the content and derive meaningful value.
"By blending technology, language and education, we aim to inspire positive change within the farming community, fostering safer environments for all."
The new app will be launched at the Coleg Sir Gar stand at the Royal Welsh Show on July 26 at 11am.
---
Support our Nation today
For the price of a cup of coffee a month you can help us create an independent, not-for-profit, national news service for the people of Wales, by the people of Wales.