News
RSPCA call for ban on giving pets away as prizes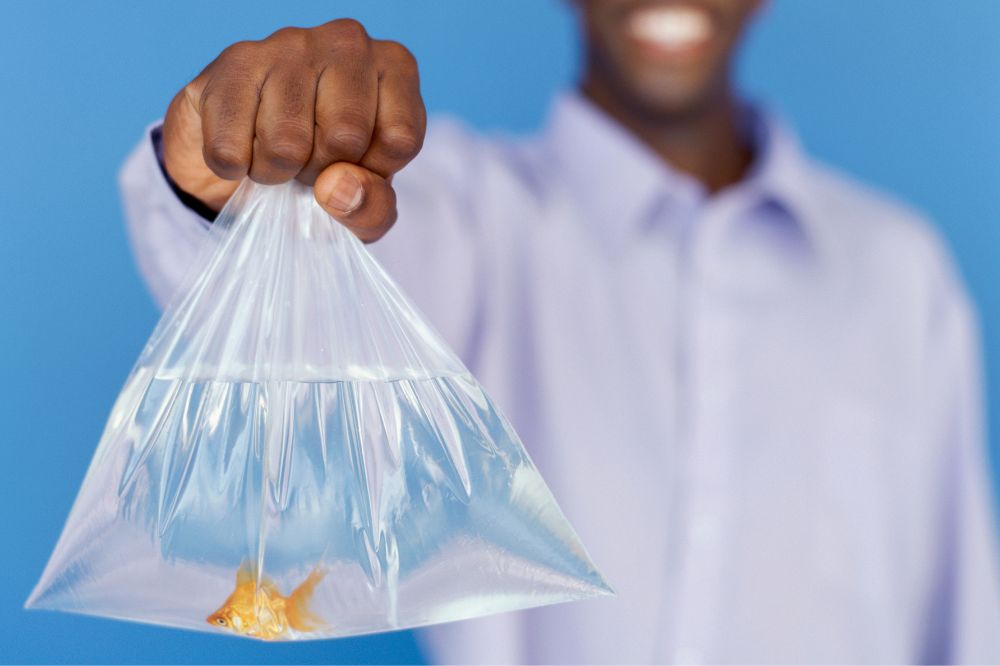 RSPCA Cymru is calling for a ban on giving pets out as prizes in Wales – as it is revealed that 83% of people are shocked by the ongoing legality of this practice.
The animal welfare charity's plea follows the results of a survey conducted earlier this month. Data showed that more than four in five adults in Wales agree that local governments in Wales and England should ban the giving of pets as prizes on council-owned land.
Twelve of Wales' local authorities have banned the practice so far, with RSPCA Cymru urging more to take action.
The councils who have already banned the giving of pets as prizes are Bridgend, Caerphilly, Cardiff, Conwy, Flintshire, Neath Port Talbot,, Newport, Pembrokeshire, Rhondda Cynon Taf, Torfaen County Borough, the Vale of Glamorgan and Wrexham.
Some town and community councils have also initiated their own localised action – but the practice is still allowed by ten of Wales' 22 Councils.
Today, the RSPCA is re-launching its #NoFunAtTheFair campaign calling for the outdated practice – which mostly involves goldfish being handed out as prizes – to be banned.
Over the past few years (since 2020) there have been 42 reports – about pets being given as prizes made to the RSPCA; but the charity fears many incidents go unreported.
New data obtained by the RSPCA has found that 44%of people in Wales know someone who has won a pet as a prize (a fish) and 1 in 3 UK adults (32%) have won a pet as a prize – this rose to 38% when applied to those asked in Wales.
89% of those asked in Wales agree that keeping a goldfish in a bag is animal cruelty
The RSPCA will continue to make the case to both the UK Government and Welsh Government that pets being given away as prizes should be banned outright, and that national legislation in both countries is much-needed.

Message
Sioned Nikolic, RSPCA Cymru's public affairs officer, said: "Ahead of the summer holidays – as fairs and shows become more commonplace – we're urging our supporters to help us spread the message that this outdated practice needs to be placed well and firmly into the history books.
"There is clearly strong public support for councils to take action, so we're urging the ten councils yet to act to adopt our motion for change. The more people who take our action, the more councillors will get the message that a ban is needed – and wanted – in their areas.
"It is clear that people are shocked to find this is still happening and there is also a high proportion of the public – 84% of people in Wales – who also want local governments to ban it on their own land."
Caerphilly-based campaigner Holly Homer, who as part of Operation Goldfish handed in a petition to the Welsh Parliament in 2020 calling for a ban on pets as prizes, said: "The campaign is crucial to the welfare of many animals across the country.
"Unfortunately, many animals – mainly goldfish – are still disturbingly viewed as an object or a simple prize to bring us short term pleasure. Only to live an unnecessarily short life of neglect and pain.
"The campaign is crucial for spreading awareness on the harm the archaic tradition of winning animals as prizes causes. It is crucial for educating people on the facts, resulting in less hands partaking in this act. It will hopefully encourage the Welsh Government to take a stance and make a step in the right direction in terms of animal welfare.
"Having 12 local authorities banning it from their region is groundbreaking, however it is not enough. I am always hoping for a UK wide blanket ban on the archaic act. Only once this happens, should the campaigning, education and hard work stop."
Holly recently featured in a new RSPCA video which coincided with the launch of the charity's landmark Animal Kindness Index – stating that the animal she would least like to be is a goldfish, because so many are given away as prizes.
---
Support our Nation today
For the price of a cup of coffee a month you can help us create an independent, not-for-profit, national news service for the people of Wales, by the people of Wales.