News
RSPCA Cymru appeal after stray tortoise found in Neyland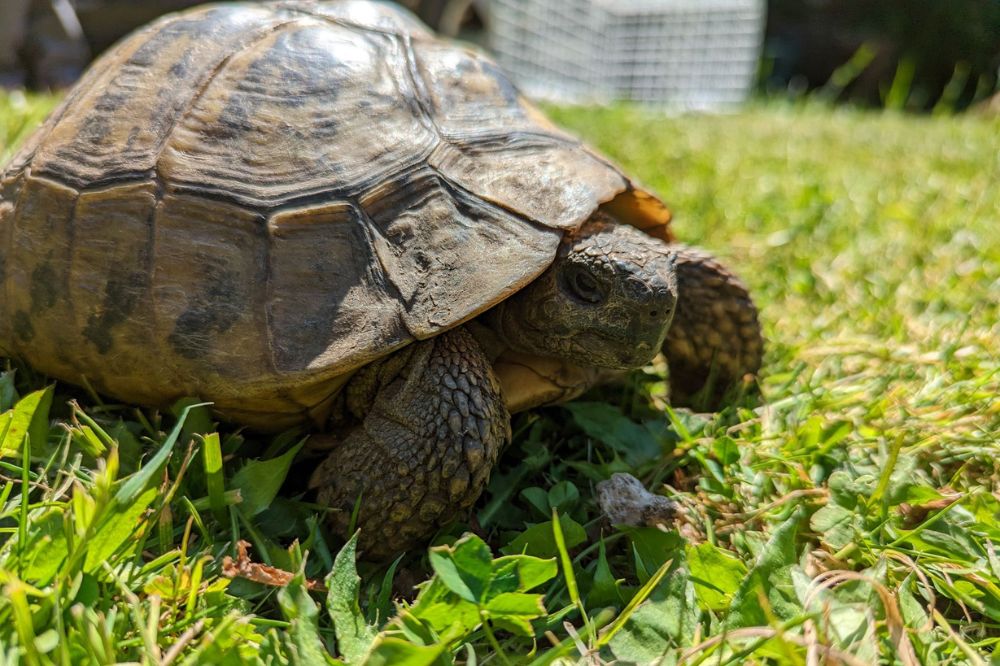 RSPCA Cymru is appealing for information to track down the owner of a stray tortoise found in Neyland.
The adult Hermann's tortoise was found by a member of the public on Monday 5 June on the street by Bethesda Chapel, Neyland.
The kind passer-by took the tortoise home and cared for it until the RSPCA were able to attend.
RSPCA animal rescue officer Ellie West said: "We'd very much like to thank the kind person who cared for this tortoise who is now with an exotics specialist.
"Sadly we have not been able to locate the owner of the tortoise – who isn't microchipped – so we are launching an appeal in the hope we can find them.
"The tortoise does have some features that will make them identifiable so we'd hope anyone who does come forward can explain them to us or show it on their own photos."

Abandoned
If you are the owner please call the inspectorate appeal line on 0300 123 8018 quoting 01087840.
Although it is thought that this is an escaped pet, it is also potentially feared that the tortoise could have been abandoned as it comes at a time when the RSPCA is dealing with a high number of dumped pets.
In April this year alone, they received 1,508 reports to their emergency line about an animal being dumped. That compares with 1,370 abandonment reports for the same month last year – marking a rise of 9.6%.
Ellie added: "We don't know for sure if this is an escapee or a dumped pet, but the RSPCA has received many calls about reptiles – like tortoises – being abandoned because they are too much of a commitment for some people.
"They need a specific environment with humidity, lighting and temperature gradient at the correct levels for the species in order to be healthy and a lot of people don't realise what they are taking on when they buy them.
"We would urge any prospective buyers to do their research of the particular species before getting an exotic pet."
As reptiles, tortoises rely on their environment to be able to warm up or cool down their body temperature in order to function properly.
The RSPCA is providing dedicated cost of living support for worried pet owners, which includes a telephone helpline on 0300 123 0650 and an online hub, which has lots of practical tips and advice, including details of pet food bank schemes.
To help the RSPCA continue rescuing, rehabilitating and rehoming animals in desperate need of care please visit our website or call our donation line on 0300 123 8181.
---
Support our Nation today
For the price of a cup of coffee a month you can help us create an independent, not-for-profit, national news service for the people of Wales, by the people of Wales.