News
RSPCA Cymru call for volunteers at Welsh locations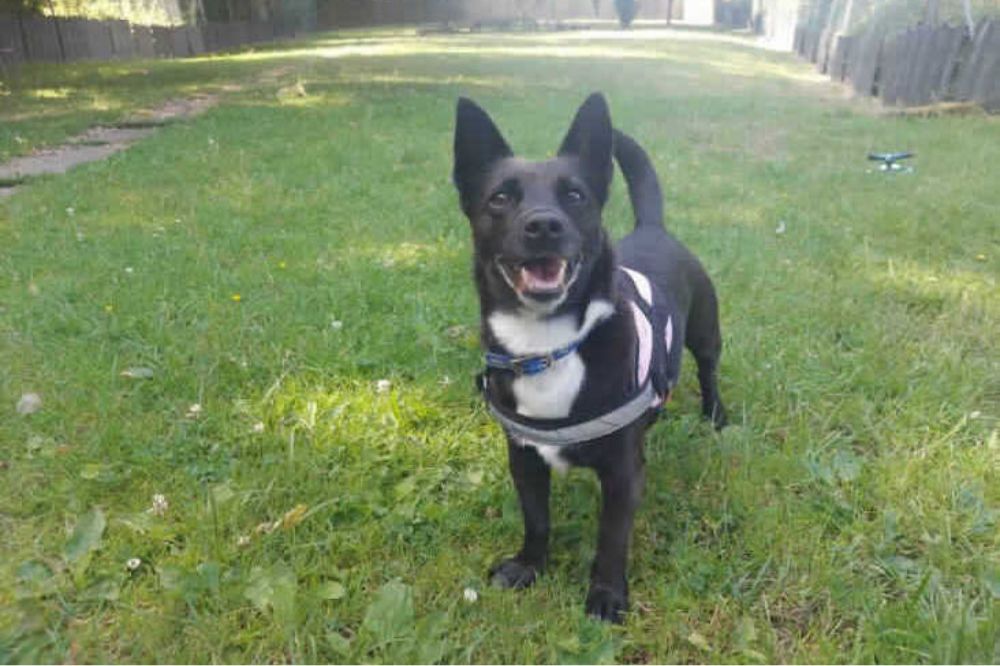 RSPCA Cymru have put a call out for volunteers to lend a hand at two of their care centres in Wales.
A variety of roles are currently being recruited for by the animal welfare charity at the RSPCA Newport Animal Centre and at RSPCA Bryn-Y-Maen Animal Centre in Upper Colwyn Bay.
From fostering cats to gardening or supporting animals in care at the centres – there are a range of opportunities for those looking for a volunteering role.
At RSPCA Newport Animal Centre staff are looking for a garden volunteer, dog and cat fosterers and dedicated kennel volunteers to help at the Hartridge Road centre.
At RSPCA Bryn-Y-Maen, staff are looking for volunteers to help in their cattery and small animal unit.

Rescue
RSPCA Newport Animal Centre's deputy manager Kath Logan said: "We are at the moment experiencing an influx in cats and kittens so we are looking to expand our foster carers team.
"We provide you with all the vet care, food and equipment and in return you will be giving that animal a loving home environment. We would need you to live within an hour of NP18 2LL and would be able to transport cats/kittens to our vets if needed.
"We are also looking for dog foster carers to provide a home environment for the dogs who have come into our care who have often sadly faced neglect and abandonment and need to experience a loving home before they are found their forever home.
"If you feel you have the time and love to give our furry friends please complete an application form online – it would be great to have new foster carers involved."
Staff at the centre are looking for volunteers to help them with the day to day upkeep of the building and to support them in the kennels.
Committed
Kath added: "We are hoping to find someone who has some free time to help us with our outdoor facilities at the centre. We're looking for committed volunteers to help us on a regular basis for a role that would include things like mowing, weeding and a general upkeep of grounds.
"If you enjoy a touch of gardening please do get in touch or fill out the online application form."
The centre is appealing for kennel volunteers to help with the many dogs in their care.
"Our kennel assistants play a crucial role caring for the dogs while waiting to be rehomed in our centres," said Kath. "These volunteers will assist with cleaning, disinfecting and maintaining kennels to a high standard which can be physically demanding, but hugely rewarding.
"Once you are fully trained, you will also spend time exercising and attending to the dog's care and grooming needs. If you feel you have the time and dedication to commit to helping improve the animals welfare at our centre please do get in touch."
Meanwhile staff at RSPCA Bryn-Y-Maen Animal Centre are looking for volunteer cattery assistants and volunteers to support them in their small animal unit.
"These roles will be a great opportunity to help some of the animals who need us most – some of these cats have never even experienced life in a loving home so we aim to give them lots of love, care and attention at our centre," said centre manager Vicky Williams.
"As well as help in our cattery we are also looking for volunteers to help us in our small animal unit where we care for rabbits, birds, rodents, ferrets, guinea pigs, and lots of other small animals.
"Our small animal assistants play a vital role in looking after the furries in our care until they find a new home. They assist with the feeding and cleaning, ensuring dietary requirements are met, and ensure records are updated. They also spend time grooming and playing, providing stimulation and also helping our residents develop the socialisation skills which can aid a successful rehoming."
Meanwhile, the RSPCA is still recruiting for Wildlife Friends to help protect and nurture wildlife by carrying out a variety of simple tasks in their gardens and local communities.
---
Support our Nation today
For the price of a cup of coffee a month you can help us create an independent, not-for-profit, national news service for the people of Wales, by the people of Wales.