News
S4C bullying probe told that executive suffered stress-related heart failure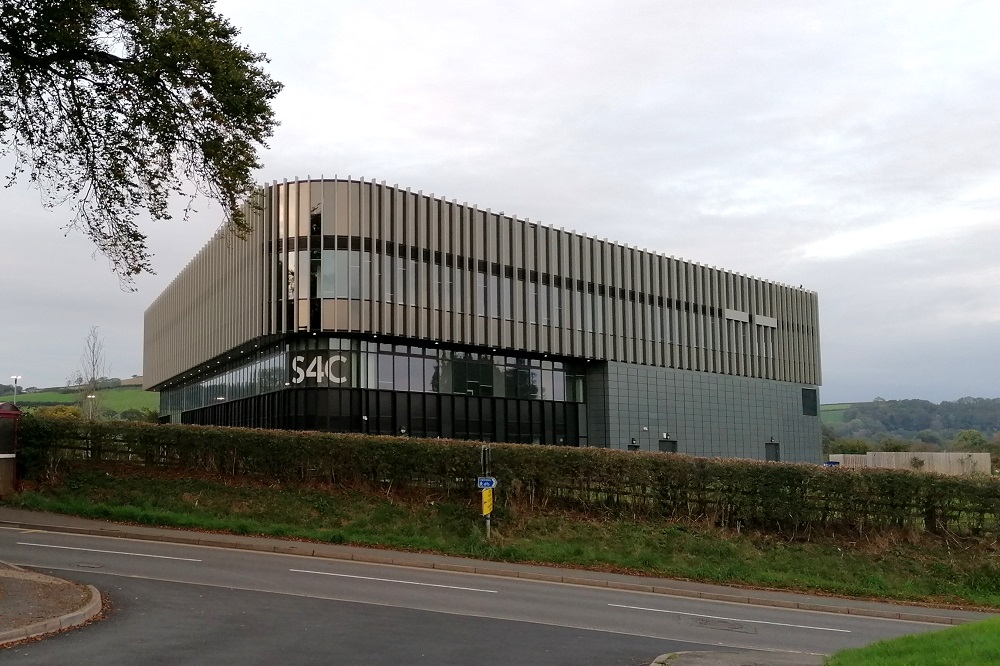 Martin Shipton
A law firm commissioned to investigate bullying allegations within S4C is examining an incident where a senior executive suffered stress-related heart failure.
The broadcaster's management team was attending a corporate "away day" at the Urdd Centre in Llangrannog on the Ceredigion coast when their colleague was taken seriously ill.
The executive concerned was driven 26 miles to the nearest general hospital – Glangwili in Carmarthen. Later they were transferred to the specialist coronary care unit at Swansea's Morriston Hospital.
We are aware of the executive's identity, but have agreed to a request not to name them to protect their confidentiality as they continue to recover from their ordeal.
We have, however, been told that the incident is being looked at as part of the bullying inquiry.
THE board of S4C decided in early May to ask Cardiff law firm Capital Law to investigate serious bullying allegations made by members of staff at the Welsh language TV channel.
A letter written to S4C's non-executive board members by an official of the broadcasting union BECTU said that at a recent meeting of the union branch, four of its members had been in tears as they described their experiences of alleged bullying.

Toxic
According to the letter, there was a toxic working environment at the channel and a lack of confidence in S4C management, with staff often feeling that they were ignored and belittled, undermined or patronised by members of the management team.
It said staff were often left in tears and were too afraid to raise concerns through the usual complaints process.
According to the letter, there was a meeting between union officials and S4C chief executive Sian Doyle last December. It said she acknowledged that things had been very difficult and that management were to blame for the way people felt, but that the term "bullying" had been used too readily.
Although union members reported a short period of improvement, the BECTU official suggested that a mechanism needed to be established where individuals had the confidence to discuss their experiences with an independent investigator, who would reach a conclusion on where any blame could be apportioned and make recommendations.
At first it was thought the investigation would take no more than a few weeks, but it is understood that more employees and ex-employees of S4C have come forward to give evidence than was initially expected.
It later emerged that two members of S4C's executive management team had instructed London solicitors to warn BBC Wales of legal action if a story was broadcast linking them by name with the bullying allegations. The executives, who cannot be named for legal reasons, decided to take action after being sent a series of questions by a BBC Wales journalist.
The questions related to an early draft of the letter from BECTU to S4C that named the two executives as having been involved in bullying behaviour.
BBC Wales
In addition, it is understood that BBC Wales had spoken to S4C employees who had claimed to be victims of bullying.
The legal letter sent on behalf of the S4C executives warned of legal action if a story along those lines was broadcast.
It is understood that a decision was taken by BBC Wales not to run such a story at this time.
Since 2010, when a Conservative-led government came to power at Westminster, the funding of S4C has changed so that it now gets the bulk of its revenue from the licence fee. Nevertheless, BBC and S4C are meant to retain their editorial independence.
People who have worked for S4C at any time in the last 18 months are able to give evidence to the Capital Law inquiry.
Rhodri Williams, Chair of the S4C Shadow Unitary Board said: "The Capital Law investigation into the allegations made by BECTU on behalf of some of its members at S4C is underway. The process has been designed to encourage members of S4C's staff, present and past, along with production companies who supply our content to express any concerns they might have confidentially and without any fear of repercussions.
The non-executive members of the Board will consider the findings of the investigation in due course once the process has concluded."
Coldplay
Meanwhile a number of industry sources have told us of concern that the broadcaster bought a number of hospitality packages for one of the recent Coldplay concerts at the Principality Stadium.
One source said: "S4C has a corporate box that is used to entertain stakeholders at Wales rugby matches and other events that are central to Welsh culture. But quite a few people are taking the view that it's difficult to justify spending S4C's money on a Coldplay concert, which has nothing culturally to do with Wales."
We asked S4C how much the Coldplay packages had cost the broadcaster. A spokesman said the sum would be disclosed when a Freedom of Information request had been processed.
---
Support our Nation today
For the price of a cup of coffee a month you can help us create an independent, not-for-profit, national news service for the people of Wales, by the people of Wales.